It's the Night of Winter Lights.
Heedless of the holiday, the Commander of the H'Aren fortress, Captain Torýn Torhdhar, seems to find his satisfaction in work.
Such occurrence hardly surprises his Orderly, Sæbastyn Hyago, even though the young Lieutenant has spent a silent, aching decade wishing his superior officer would pursue pleasure elsewhere—specifically in his arms. But as the evening continues, nothing about it meets Sæbastyn's expectations. Will the Lieutenant see his secret desires realised, or his heart shattered?
This alternative winter holiday short, set in the Order Universe, will be available FREE in December as a part of the 2017 M/M Advent Calendar
.
4.6667 Average!
Ann - 4.5 Hearts
Kasia Bacon can nail a short story like nobody's business. While Blessings and Light take place in The Order universe, you can read it as a standalone and not be missing anything. You don't want to though, you want to read the previous two installments which are shorties too and absolute gems of storytelling. The author manages to propel you to a fantastical world with enough backstory to give 15 pages and two MC's a surprising amount of depth. The showing of unrequited love between Saebastyn and Toryn was delicious and pretty angst free considering how long Saebastyn has been in love with his Captain. I put that down to how well the author was able to convey the concern Toryn had for Saebastyn and it didn't take much for me to accept the leap to love for these two.
Sara - 5 Hearts
Kasia Bacon has destroyed me in less than 20 pages. My heart overfloweth and I have read this story four times now, attempted to write this review at least a dozen times and I still can't find the words to say how beautiful and romantic this short story was.
From the opening page we are transported to this world, this new world that is beautifully
described with its season of winter laid out before us and our narrator, Lieutenant Sæbastyn Hyago making his last rounds of the grounds and soldiers before turning in for the night. The night is the Winter Lights Festival and it's a sort of melancholy memory for Hyago. As the Lieutenant moves along he greets everyone with respect for their position and for the holiday. He just has one more thing to do before his supper in celebration and he decides to take his meal along with his superior, Captain Torýn Torhdhar.
Just typing that name makes my heart skip a beat and hug the hell out of my Nook. Now, while I am known to go on a ramble from time to time, I am not going to do with this story because it would be a grave disservice.
"I want to be more than just the Orderly to you.""You were never just the Orderly, Sæbastyn."
What I am going to do is gush over the pure UST that is in this story and how you feel it. You feel the need Sæbastyn has for Torýn. You feel how much he wants this man who is everything to him to see him as more than just his Orderly. You feel that Torýn may have an inning of Sæbastyn's feelings but doesn't want to abuse the power his position holds. You feel and you feel and dear goddess, you feel again.
Surely an author shouldn't be able to make me melt with the mere number pages Kasia Bacon has given us here and yet she has. There is a moment where I held my breath. There is a moment where I swooned while reading in bed and there are more than a few moments where I have gone back and read this again, even gone back just to read a few lines spoken because they are so full of emotion, I needed to feel again.
Honestly. From everything I have read from this author she knows how to pack a punch with the emotions without drowning us in unnecessary pages and I am thankful. I am thankful and goodness, I need to go read this again.
SheReadsALot - 4.5 Hearts
That massive frustrated yowl you can hear is me.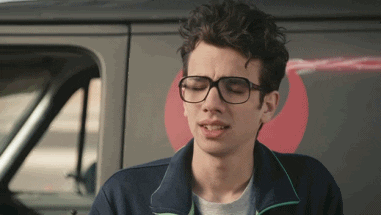 Once again Kasia Bacon leaves this reader wanting an entire book. A holiday short set in the Order universe with new characters, Blessings and Light is 5K of well constructed pining. I
love
well written pining.
Orderly & Lieutenant Sæbastyn Hyago has crushed on his commander Captain Torýn Torhdhar for years. He knows his quirks, his needs before his Captain even notices, his likes, his...everything. And the one thing that Sæbastyn wants is to be his Captain's.
He thinks it fruitless, so he pines internally and serves him the best his position allows him to. Mighty Captain Torýn is so clueless.
Or is he?
After reading this short. I fins myself questioning just how clueless the Captain is. I want to know all the nooks and crannies. We get a taste of Sæbastyn's background. I want it all. You know what else I want? Torýn's POV. I want in his head during every moment he interacted with his orderly. The short is told exclusively from Sæbastyn's POV. It's been well documented my enjoyment of this author's words and she can infused a lot of depth and emotion from a few words. Such is the case with
Blessings and Light
, which is slightly lighter in tone than Bacon's previous works (All are recommended)
Very enjoyable alternative holiday short that wasn't super sweet, offered a bit of cheer and left me needing more.
I'll be back on the sidelines, waiting for more. Please let there be a novel coming soon from this author!