Growing up Greek-Canadian, Peter Georgiou always knew his duty was to his family, for whom twenty-first century rules don't apply. In his early thirties, Peter still lives at home, dates who his parents tell him to, and works at the family restaurant. But watching his two best friends find happiness in each other's arms has made him worry over his destiny.
When Louie Papadakis returns home to nurse his broken heart and start a new life, he can't believe his sister is dating his high school crush, Peter. There's a sadness behind Peter's eyes that draws him in, and a chemistry he wishes he could ignore. After his closeted ex broke his heart, Louie is afraid to fall in love again, especially with a man who's keeping secrets.
As Peter finds himself drawn to Louie in unexpected ways, old and new worlds collide. Then a family crisis forces Peter's hand, and he must decide if he's willing to sacrifice his happiness for family duty.
Maybe I just read it at the wrong time, but 'Happy' didn't work for me as well as I'd thought it would.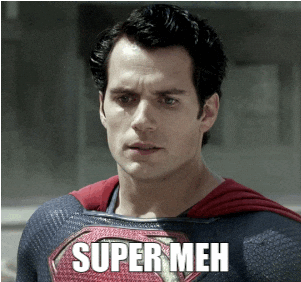 Peter Georgiou has always put his family first. He gave up his career, and any hopes of living out in the open, in order please his parents. Seeing his best friends fall in love with each other while he remains in the closet, Peter is increasingly lonely and restless. Louie Papadakis returns home after a failed relationship, and finds that his high school crush in now dating his sister. Peter and Louie become friends, reconnecting over their similar childhoods in the Greek community of Toronto. The two soon realize that they want more from each other than just friendship.
One of Toronto's most famous neighbourhoods is Greektown, commonly referred to as the Danforth. Every year thousands of Torontonians flock to the area for the Taste of the Danforth festival, which celebrates Greek food and culture in the city. It's one of my favourite events of the summer, so I was stoked to read a book set in the area. Unfortunately, the story just didn't pan out.
I liked the initial setup of Peter and Louie's relationship. The two go from former acquaintances to cautious friends. Louie is alone, having lost touch with most people from his childhood, while Peter is tired of hanging around his happily-hitched friends. The two get to know each other, and are soon making plans to spend time together. It was a promising start.
However, once the two moved on to being lovers is where things got shaky. While I could understand why the two would want to jump under the sheets together, I really didn't get the quick move from new friends to forever-and-ever. Throw in that Louie wasn't really over his ex yet, and I wasn't feeling the love.
It all just seemed too forced, and I didn't connect with the characters, as either individuals or as a couple.
But what really bogged down the book was the family drama. Peter gave up his career and ambitions to live in his parents basement, all to help his ailing yet ungrateful father and guilt-tripping mother. I had a very low opinion of the parents, but Peter wasn't much better. If a character can truly pluck at my heartstrings, I'll overlook anything. But Peter was just pitiful. A man in his thirties being led around by his mother isn't a pretty sight.
It got to the point where the focus of the book was about Peter's family, rather than the relationship between him and Louie. The resolution to it wasn't very believable. Given how messy things were throughout the book, the quick change of heart of Peter's family didn't ring true. And even at the end, Peter still puts his own career ambitions aside to make his parents happy.
Overall, this book was just okay. I liked the beginning of Peter and Louie's relationship and the setting of Toronto's Greektown, but the excessive family drama and lacklustre romance didn't do it for me.
Dreamspinner Press
Goodreads
Booklikes