--- Role-playing a cat for six months? You said you're paying how much? ---
Goran's mouth has no filter, and it's losing him job after job. Desperate and a week away from being homeless, he finds an offer online that sounds too good to be true. Spending six months in a mansion by the beach in return for a hundred thousand dollars as long as he sticks to the house rules.
This might be the one job where his unruly mouth doesn't get in the way. After all, saying the wrong thing is impossible… when you're role-playing a cat.
Meeting all the other guys at the cattery seems to be the icing on the cake, but the inconvenient truth he dishes out turns out to be too much. Goran makes everyone his enemy, but worst of all, Ollie, the prettiest cat of the bunch, the one who's been in the cattery the longest, and the one who makes Goran's heart skip a beat.
Ollie's big blue eyes hold secrets Goran is intent on cracking, but to do so, he will need to learn to bite his tongue and listen. Too bad the pretty blond ice prince is set on getting Goran kicked out of the cattery for good.
POSSIBLE SPOILERS:

Themes: debt, enemies to lovers, cat-play, Miami, immigrant, billionaire, love triangle, social anxiety, rent boy, backstabbing

Genre: M/M contemporary romance, sugar kink

Length: ~61,000 words (standalone novel)

WARNING: Adult content that might be considered taboo. Explicit content, strong language, multiple partner scenes. Reader discretion advised
.
I was so super excited to read this one! I loved K.A. Merikans 'Crazy Kinky Dirty Love' series for its kinky lightness, so to hear they were starting another kinky series had me squealing! I love animal role-play books, I haven't read nearly enough so I still find myself giggly at the weirdness of it all, but my goodness it is hot!!
The Cattery
absolutely delivered on all of that!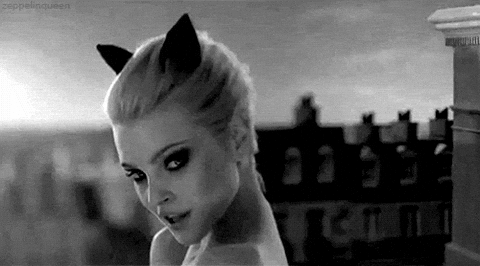 Goran is working in the US to try and repay his debt to his parents in Croatia. When he's fired from his current job, he takes a position as… well a sex kitten for Luis, the eccentric billionaire of this story. There are four other men who 'work' at the cattery for Luis. One of them is Ollie who has lived at the cattery for 2 years. Goran's non-filter mouth digs him a big hole when he first arrives, and Ollie takes an instant dislike to Goran despite their mutual attraction.
Ollie's character is where this lost hearts for me. He was a very cleverly written character, but I just did not like him. Ollie has been at the cattery for 2 years, mainly because he is in love with Luis and can't bring himself to leave, and he has grown so dependent on Luis and his affections that he is starting to forget he is a man as well. This makes him hate Goran for his honest words and real-life views on Luis and the Cattery.
Ollie is not a nice person, he was always misinterpreting Goran's words and actions and backstabbing him. He acted like a petty teenager for most of the story, or a really pissed off, spoilt cat. At about the 65% mark we start to understand the conflict that Ollie is living with a bit better and it adds that slice of sympathy I needed to forgive him enough to want his HEA.
"I miss being more than a pet. You made me realize that,"
I loved Goran. He felt like a real person. He was honest with his mouth and his feelings. He had flaws he was trying to work through and hopes for his life once he left the cattery. The progression of his and Ollie's love story was nice and slow, which was good and realistic, it was also very frustrating, because Ollie acts like a child for most of it and you don't want Goran to have to put up with that.
Then there's Luis, oh Luis… you kinky, kinky bastard! He was a sweetheart and I really really loved him, but my goodness he is so weird!
"Here, kitty, kitty, kitty," came in a hoarse voice.
So let's talk about the kinky stuff!
This book had me equal parts super turned on and suppressing awkward giggling.
Goran leaned over to Luis's hand and lapped at it to lick up the sperm. The digits trembled, only smearing the salty liquid on Goran's eager lips.
"Oh, yes, that's a good kitty. You're such a sweet, caring cat, Smokey,"
The animal play is full-on so if it's not something you'd be interested in, tread very carefully!
There are threesome scenes and orgies, cat dress-ups, and a lot of cum licking and it was all INCREDIBLY HOT, as in true Merikan style. I know this will be important to a lot of people but it is a tad spoilerish, so
BEWARE SPOILER AHEAD
….
Once Ollie and Goran decide to become exclusive they don't have sex with anyone else, although obviously there is still exhibitionism and voyeurism as they live with four other men constantly having sex.
If you don't mind your kink to be kinky, you don't mind some frustrating characters who have to mature to become better people, and you like a satisfying HEA, I'd definitely recommend this!!!
I so want more from this series!
Check out on Goodreads!