Max Maldonado loves baseball. He knows playing first base at a private college probably won't get him to the big leagues, but he doesn't mind. He loves the game and his teammates. If he has to stay in the closet until he graduates, that's okay. Baseball comes first. Relationships are complicated anyway. And after his recent messy breakup, Max prefers to keep things simple.
Phoenix Bell is a fabulous theater geek. He's excited about his recent transfer to a new school with an elite liberal arts program. Life has been on hold for a while, but this opportunity feels like the fresh start he was hoping for when he moved to California. And the chance reunion with the hot closeted jock is an unexpected surprise. The two men have nothing in common and their timing couldn't be worse. However, when their unconventional alliance blossoms into friendship and perhaps something more, it may be time to make some hard decisions. And perhaps risk it all...out in the field.
Listening Length: 5 hours and 31 minutes
Narrator: Michael Pauley
I thought this audiobook would be perfect for a road trip. I had to stop listening pretty early on.
Why? Because 'Out in the Field' is just too
hot
to listen to while packed in tight quarters with other people! Luckily I didn't have a neighbour on plane ride back 😉
The audiobook narration by Michael Pauley was excellent. Like the previous audiobook in this series, he really nailed the execution.
Max and Phoenix fit some of the stereotypical characteristics - the closeted athlete with internalized machismo and the out and proud flamboyant. The same theme has been done many times over in the MM genre, but 'Out in the Field' felt fresh and new.
The two men are complete opposites, yet were drawn to each other the first time they met on a dance floor.
When they unexpectedly reunite at the college they're both attending, Phoenix and Max feel that undeniable pull to each other again.
It really doesn't take them long at all to get down and dirty. Like kiss-me-silly-and-take-me-rough kinda down and dirty. I approve!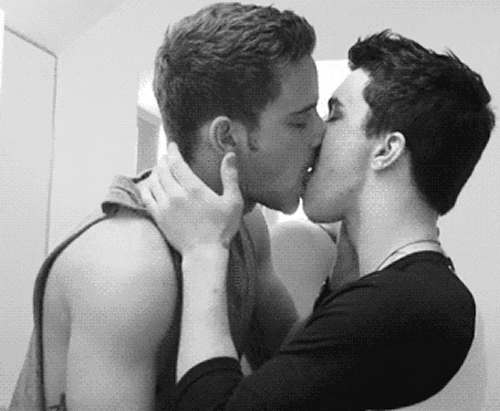 But it's more than just the sex. The two might have agreed to some repeated naughty times on the downlow, but pretty soon they're doing a lot more decidedly non-sex things. Like reading lines to prepare for Phoenix's audition, and going to a batting cage.
It was all absolutely adorable. This is one of those books where readers truly see the MCs falling for each other. I swooned often!
The drama is fairly predictable - the pressure of being a closeted athlete isn't exactly conducive to a happy and healthy relationship. Plus, Max had some internalized views about masculinity that he needed to work on.
But no need to worry, because Max got his head out of his ass pretty quickly! Also, extra brownie points to Max's parents and teammates (most of them, anyway), and Phoenix's sister, for being rockstars.
Overall, this was a thoroughly enjoyable and easy listen, with lots of hot sex and sweet romance. Phoenix and Max's happy ever after gave me all the fuzzy feels.
A copy was provided in exchange for an honest review.