Years later he gets a chance to set up a task force of enhanced to serve in the FBI, but with one proviso: each enhanced must partner with a regular human.
Finn Mayer dreamed of joining the FBI from the time he was fourteen and made every possible sacrifice to make it happen, including living with his selfish mother and bullying, homophobic brother and never having a boyfriend. But his undiagnosed dyslexia stopped his aspirations dead in their tracks. His last chance is to partner with Talon, an enhanced with deadly abilities who doesn't trust regular humans with their secrets and wants Finn to fail.
Four weeks to prove himself to the team. Four weeks for the team to prove itself to the public. And when another group threatens their success—and their lives are at stake—four weeks for them to survive.
Listening Length: 7 hours and 36 minutes
Narrator: Nick J. Russo
I'm fifty-eleventy nine years late to this series... but I really liked this first slice of the Enhanced World.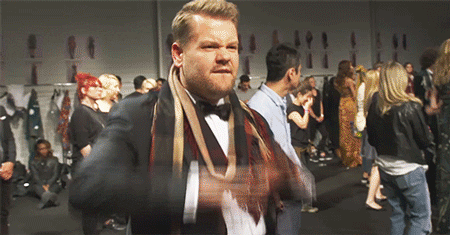 Late like a boss
Finally
.
Set in modern day America where a certain percentage of the US population transform in their preteens (or earlier) with a scar on their face and special powers (aka Enhanced), I couldn't help but be entranced by the plot. It was giving me Marvel vibes a little and me likey X-Men, so win-win.
Finn Mayer is a dyslexic human FBI wannabe with a shitty family background and suckier life. He's from small town Iowa and hides his sexuality from everyone, making him a virgin who wants to experience life anywhere but there. Finn gets the break he never knew he was looking for with a test trial of a special FBI department. Finn has four weeks to partner with Enhanced males to help fight crime.
Finn's partner is the leader of the small group, Talon Valdez who has the special power to slow the body down to kill. Talon seems to hate Finn on sight. America has been cruel to Enhanced (go figure?) Treating anything that is different as less than second class citizens... even the children. Sounds familiar?
But there's more under the surface of just one special power for each Enhanced. And while Finn and Talon battle Talon's asshattedness, there are missing Enhanced children, hate from opposing parties clogging up the news and the team trying to see if Finn is a regular human they can trust.
The action, mystery? It never stops and pulled me in. Mixed in with Finn's goodness, it made for a great listen.
I think I like Nick J. Russo as a narrator. He does give good enough emotion to the characters and changes the one to help distinguish each person. Though as I listened I couldn't help but imagine different voices for some characters namely Nolan Dakota who sounded a little cartoonish villain-y. It would through me off some when he was in a scene. But the story keep me entertained that, I looked for traffic to listen to more during my drives.
A sign that the audio book is a solid listen for me.
I have to say I enjoyed the action plot more than the romance. I believed in it a little more than Talon and Finn. I like them as a couple but I don't think they've begun to scratch the surface. The L word was thrown around in personal thoughts and I question if they're really there yet. The book spans a few weeks. I need more to believe we get someone who was saving it for 24 years to lose it just as quickly and fall in love. Granted, there were life & death situations thrown in there but... I wanted more. Talon did a lot of pushing away instead of communicating with his partner. They did manage to fit in a few sexy times (even while one of them battles a concussion)
But only sex does not a relationship make. I think Talon and Finn can balance each other out with more time.
Five Minutes Longer
does end with a HFN vibe.
(I see book #2 features the main couple again. I hope I get to see more of what I think these two can bring to the table.)
Guess that means I'm down for the rest of the series. ;)