The camping trip from hell may be the first stop on the road to happily-ever-after.
Navy SEAL Renzo Bianchi has a soft spot for Canaan Finley, and not only because the man makes a mean smoothie. He's the first guy to get Renzo's motor revving in a long time. But when he agrees to Canaan's insane charade—one all-access fake boyfriend, coming right up—he never expects more than a fling.
Creating a hot Italian SEAL boyfriend to save face seemed like a good idea…until his friends called Canaan's bluff. Now he's setting off into the woods with the very man who inspired his deception, and Canaan is not the outdoorsy type. The sparks are already flying when a flash flood separates them from their group, leaving Renzo and Canaan very much trapped…very much alone in the wilderness.
Working together to come up with a plan for survival is sexier than either of them expects. But back in the real world, being a couple is bringing its own set of hazards…
The Out of Uniform series sort of crept up on me. Through seven novels and a bunch of short stories, I've had a blast reading about these men in uniform and the people they love.
I'll be sad to see the series go, but 'Rough Terrain' ends it on a really good note!
This book brings back two supporting characters from previous books - Renzo (i.e. Bacon's teammate Rooster), and Canaan (who played a bit of a weird role in Ben and Maddox's story).
The two men have eyed each other from a distance for a while, with just some light flirting. That is until Canaan decides to take a chance and ask the SEAL of his dreams out for a night of "trouble".
Their first date sets the pattern for their relationship. The two men click immediately, and it's undeniable to either that there's definitely something worth exploring between them. But Renzo has some serious hangups - about love, sex, and family.
But that doesn't deter him from agreeing to Canaan's crazy idea - to be fake boyfriends for a weekend hiking trip with Canaan's ex-bandmates.
I think what I enjoyed most about Canaan and Renzo's relationship was just how much fun they had together. There weren't necessarily any swoon-filled emotional moments (at least not at first), but instead there was a lot of laughter and playful competitiveness.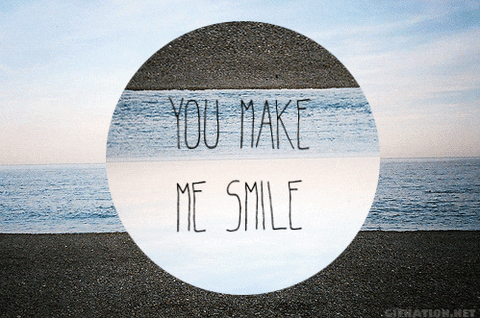 Plus, I loved how family meant so much to both men. Canaan's grandfather was just precious.
And the sexual tension. These two were
hot
while fake boyfriends, and even hotter when it became something real.
But of course, not everything was sunshine-and-roses. There was a life-and-death situation that brought the men closer together.
And then there was relationship drama. The book dragged a bit for me at this point, simply because Renzo was being deliberately obtuse. Things didn't have to get as complicated as they did.
Luckily, Canaan's made of sturdier stuff, and Renzo gets his head out of his ass pretty quickly. The happy ever after was perfect.
If you're looking for an MM series about soldiers in love, give the Out of Uniforms series a try!