He's Mr. Right Now, but for how long?
When Russ suffers a Thanksgiving disaster, his gorgeous neighbor Esteban is there to save the day. And after an innocent mix-up leads to the former Hollywood hottie playing the role of Russ's date, Russ thinks scoring Esteban as his fake boyfriend is a huge win. The newly discharged marine is healing inside and out and could use some holiday cheer.
For his part, Esteban is intrigued by his big, bad neighbor. He likes how his matchmaking cat brings out an unexpected caring side of Russ. Desire flares as the reasons to continue their ruse pile up for both men.
And pretending feels so good. From chocolaty kisses to late night cuddles, their burgeoning friendship is getting cozier and cozier. But as the end date for their little deception looms, all the real feelings they've tried to ignore come tumbling in. Each must decide whether they have what it takes to ring in the New Year as a couple.
Mr. Right Now is a stand-alone holiday novella with sweet, low-angst feels, spicy love scenes, and foodie inspired, quirky Oregon romance with a military flavor. Happy ending guaranteed with no cliffhangers!
Sweet and chock-full of holiday feels!
Neighbours Russ and Esteban unwittingly go from practically strangers to boyfriends in a matter of hours. It's not planned at all, but they go along with the mistaken identities to humour their families over the holiday season.
But with each fake date and time spent together at home (just as friends!), neither man can deny that their pretend romance is starting to feel very real.
The initial set-up had me grinning like a fool. Esteban was just lending a helping hand, and suddenly found himself with a boyfriend.
The meet cute was quite cute indeed!
I think what I liked best about this book is how wholesome both of the main characters are.
Esteban's an extrovert with a love of cooking, and is always willing to lend a hand.
And Russ is a teddy bear. Shy and a bit standoffish at first, but deep down he just wants to love and be loved. I would happily volunteer myself for the task.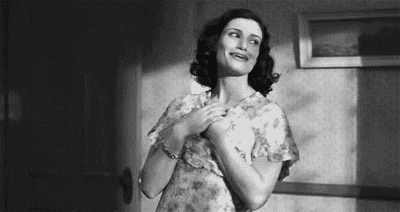 Of course, Esteban did prove himself worthy! I'm not jealous
at all
.
Though this is a novella, Russ and Esteban's relationship didn't feel rushed at all. It's an easy progression from fake boyfriends, to friends, to actual partners.
The two men fall for each other gradually - through dates chaperoning each other around to family and work events, shared meals at home, and eventually sweet kisses.
Esteban and Russ fall for each other almost effortlessly. The angst is minimal, and it doesn't take too much convincing for both men to realize that they have a shot at something real.
The happy ever after was the perfect cherry on top!
If you're looking for a low-angst and very easy to read MM holiday romance, I'd definitely recommend 'Mr. Right Now'.
A copy was provided in exchange for an honest review.