For Crossroads Gin rock stars Miki, Damien, Rafe, and Forest, life is a Möbius strip of music, mayhem, and murder. Through it all, the sweet, hot moments between tours with lovers, friends, and family keep them sane, healthy, and happy.
This Sinners collection features short stories spanning the entire series, from before the first note to after the lights go out.
['Nother Sip of Gin features bonus shorts finally together in one volume as well as four new Sinners Gin stories, combining classic foundational pieces with newly written material.]
'Nother Sip of Gin brings together the numerous short stories that have interspersed the Sinners series. While most of the shorts in this collection have been released or posted online previously, there are also some new additions.
Whether old or new, each of these shorts encapsulates what makes this series so great - family, friendship, perseverance, and unconditional love. And some irreverent snark to top it off.
And perhaps unsurprisingly, these are also all reasons for why the Sinners series is one of my favourites!
Each short story reaffirms the relationships that have been built throughout the series. That includes the brotherhood of Crossroads Gin, and bonds of the Morgan clan they've become a part of.
And most importantly - the romances of Crossroads Gin and the men they love!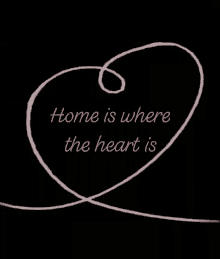 The key difference between this collection and the full-length books - a distinct absence of murder or explosions!
And though I do quite enjoy Rhys Ford's brand of mayhem and mystery, these men more than deserve some quiet moments here and there.
However, I'll note that while I've always enjoyed revisiting the Sinners men in between the main books over the years, reading each of these short stories back-to-back might not provide the best reading experience.
There ends up being quite a bit of repetitiveness, as the band's relationships with each other, the men they love, and the family they've been adopted into, is explored in each short.
Regardless, I thoroughly enjoyed walking back through this series - how Kane slipped under Miki's walls, how Damie found peace in Sionn, how Forest and Con built their proverbial white picket fence, and how Rafe just
gets
Quinn.
And how Brigid and Donal are total badassess that need to be protected at all costs!
For fans of the series, 'Nother Sip of Gin will bring all the feels and laughs that you should expect from Crossroads Gin and the Morgans!
A review copy was provided.