Prepare to dip your toe into the biggest adventure of your life, Cancer. There's romance in the air, and it smells deliciously salty.
Dumped by the fifth girl in two years and abandoned by his best friends, Reid Glover is alone and in need of a home.
Desperate, he interviews to become a live-in manny aboard widowed Sullivan Bell's yacht, the
Aquarian
.
The job? Not to look after thirteen-year-old Joanna. No, this child-mastermind needs Reid to befriend her dad, urge him to participate more in family life, encourage him to date, oh, and become his closest confidant and help him unleash his bottled emotions.
No pressure.
At least he's not
entirely
out of his depth.
Okay, so he may have a slight aversion to the ocean. And possibly attract more than his fair share of misadventure.
But he
is
a pro at crying.
Watch out, Sullivan. Reid is on his way with a family-sized carton of tissues. He will help Sullivan through his fears. Will help him find love again.
Will absolutely
not
fall for him in the process . . .
Caution, Cancer, how long will you fool yourself?
~ ~ ~
Cancer Ships Aquarius (Signs of Love #5) is an MM opposites-attract romantic comedy featuring a misadventure prone manny and a blunt widower.
More wit, banter and bad puns - and even more heart-stopping slow burn!
Can be read as a standalone.
3.875 average
Adam - 3.75 Hearts
After yet another break-up, the only bright spot for Reid is his new job as the live-in manny aboard a yacht.
Although 'bright spot' might not be the right term, as Reid's terrified of water and wildly attracted to Sullivan, his still-grieving widowed employer.
Here's the thing - Reid might not be the smartest cookie in the box. In fact, he takes the obliviousness trope of this series to new heights. And that's entirely aside from his lack of basic survival skills.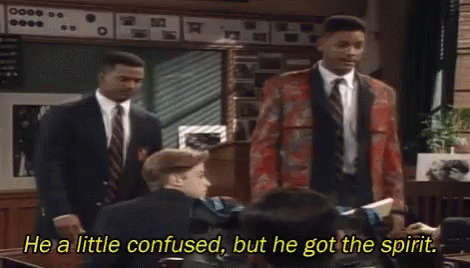 But Reid is 100% a very compassionate cookie. A bit of a puppy in human form, really. I was all on board the Reid train from the start. He's got heart in spades.
And he's committed to his deal with Joanna, Sullivan's daughter, to get her dad out of his funk - purely as platonic friends, of course.
But that doesn't last long at all. Not with Reid's attraction growing day by day, and Sullivan slowly caving to the warmth and sunshine he'd shut himself away from. Step by step, their friendship grows into something more.
I had some major heart eyes going throughout this book, as Reid slowly wooed Sullivan out of his cranky shell.
The UST was
through the roof
. And definitely worth it, once Sullivan and Reid finally give in!
The big roadblock is Sullivan's broken heart after losing the first love of his life. I thought it was handled well, without becoming overly angsty.
My main issue though - Reid did all the heavy lifting. I would have liked Sullivan to put in effort and make a grand gesture at some
before
the epilogue.
That being said, the happy ever after was perfectly romantic. I loved seeing the small family and home Reid, Sullivan, and Joanna built on their yacht.
If you're looking for an easy-to-read romance with strong themes of family and healing, and some killer UST, give 'Cancer Ships Aquarius' a try!
Lost in a Book - 4 Stars
Finally!!!!! I've been waiting
since the dawn of time
forever
since the start of this
Signs of Love Series
for my sign. AQUARIUS!!! *twirls* I've enjoyed each sign and character featured throughout and this one was no different. Well, it was different in other ways; age gap, widowed MC, and a child is involved.
Reid is being dragged through difficult times after another girl dumps him. He's looking for a place to stay and interviews to be a live-in manny for a 13 year old girl, Joanna, and her father Sullivan. To live on a yacht. Yes, please!
Sullivan is still grieving the loss of his partner and has checked out of many things he used to enjoy. Joanna's his main source of light and when she asks for a manny, he can't say no… even if he wishes he did.
Reid and Sullivan's introduction starts off about as shaky as Reid's sea legs. Which is definitely not good. Sullivan is determined to keep him at arms-length while Reid and Joanna conspire to get him to open up and become more of the man he used to be. Joanna is amazing. She's a smart little firecracker that knows what she wants and isn't afraid to play dirty to get it.
I really liked Reid and Sullivan together. There were more serious undertones to this read than the previous
Signs of Love
books but Reid's cluelessness remains. The friendship and eventual relationship that they build is funny and sweet to read as Sullivan's walls slowly come down. But… yes, there is a but. Sullivan is almost too bloody and standoffish while Reid is almost too clueless. I know, I know, I adore all of the clueless men from books past. Another thing that drove me crazy was Reid's response to the
issue
. I just wanted to scream at him to grow a freakin' backbone and make Sullivan work
for once
to make this relationship work. *stomps foot*
Alas, even though this wasn't a favorite of mine, I still enjoyed it. I liked Reid, Sullivan, Joanna and the yacht life they have built. Recommended for fans of this series.