Terrence Moss. Conrad Harris. Gold Team Leader. Darius Hawthorne. The Vault. Juggling all these names would bother some, but for Darius, it's business as usual. When he closes a chapter in his life, he leaves a name—and the people associated with it—behind. He's managed to keep a few colleagues, even fewer friends, and no companionship through his forty-plus years… but that's now changing.
The newest chapter of his life is bringing serious change: a stable home, a recovered identity, an unlikely family, and now a chance encounter with the one man Darius ever loved: Efrem Lahm. The reasons they parted are still valid, and there's no way they can trust each other. But Efrem has already decided he won't let Darius go… and Darius will have to decide if he wants to take a chance with his heart this late in the day.
Listening Length: 5 hrs and 41 mins
Narrator: Greg Bordeaux
The big bad wolf finally meets his match. Or, in this case, is reunited with his match.
I've been waiting to read Conrad's (who's really Darius) story for a while. Ever since he handled Trevon and Landry's cray-cray like a champ in 'Mine', I've been just a bit smitten with the mysterious hitman.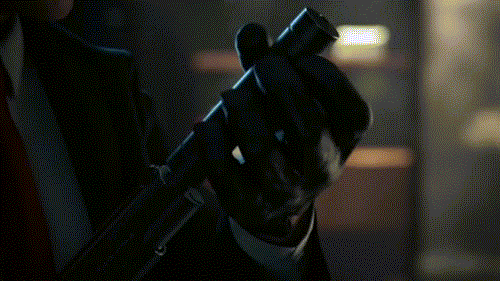 I listened to this book in audiobook format, and Greg Boudreaux did an excellent job. Absolutely no complaints from me on that end!
Being the Vault has changed Darius. He's no longer the isolated one-man fortress he used to be. He's got friends now, which might make him vulnerable, but he's also a lot more human.
Like book 1 in this series, 'Late in the Day' is more about the main character's journey than it is about the romance. I wasn't entirely sure if that would work when I picked up book 1, but I really like this different approach by Mary Calmes.
I thoroughly enjoyed reading about Darius' past and how he ended up as the Vault. Plus, it was great to finally find out who the man was underneath the rock-hard exterior.
That being said, the romance is no way lacking. Readers learn through flashbacks how Efrem and Darius fell in love, and what events transpired to drive them apart for so long.
The two are so obviously meant for each other. Both in the flashbacks and in the present, there's a thread binding them together that can't be denied.
For Darius, who's spent so many years watching his back, Efrem is the only man he can let his guard down around. And Efrem never stopped looking for the man who owned his heart.
Plus, the two bring some
serious
heat. This isn't a particularly steamy read, but the sexytimes that are there definitely don't leave anything to the imagination!
My only complaint: I would have liked some more drama/action. Considering who Darius is, I was waiting for something to
happen
. It would have made an already very entertaining read even more so.
Regardless, this was a great read/listen! If you enjoyed book 1 in this series, I highly recommend 'Late in the Day'!