Can one man's crowded, messy life fill another man's empty heart?
Raising a family was always Adam Mills' dream, although solo parenting and moving back to tiny Garnet Run certainly were not. After a messy breakup, Adam is doing his best to give his young daughter the life she deserves—including accepting help from their new, reclusive neighbor to fulfill her Christmas wish.
Though the little house may not have "the most lights ever," the Mills home begins to brighten as handsome Wes Mobray spends more time there and slowly sheds his protective layers. But when the eye-catching house ends up in the news, Wes has to make a choice: hide from the darkness of his unusual past or embrace the light of a future—and a family—with Adam.
Is October too early to bake some sugar cookies, make some hot cocoa, and throw on a Hallmark Christmas movie? Because that's exactly what this book made me want to do!
'The Lights on Knocksbridge Lane' introduces readers to young father Adam and his daughter Gus, as they start a new life in Adam's old hometown. Moving on from a failed relationship and with a tight budget, Adam is determined to make Gus' Christmas magical.
One of their new neighbours is reclusive Wes. He likes his solitary and orderly life, his experiments, and his unconventional pets. But Gus barges right in with her curiosity, dragging her apprehensive dad with her.
This is a very kid-centric book. Gus, who loves science and animals of the scaly or eight-legged kind, sets out to make Wes her friend, bringing Adam and Wes together as a result. So be ready for a precocious child with lots of questions!
The early interactions between Adam and Wes were funny. Wes being grumpy and standoffish, and Adam apologetic and
slightly
(very) scared by Wes' strange animals.
But despite that, the spark is there. Adam can't help crushing on the brooding man, and Wes is drawn to Adam's light.
Or lights, in this case, as Wes gets roped in with Adam's plan to illuminate their new house in strings of Christmas lights for Gus.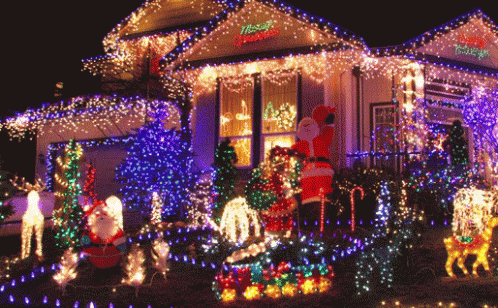 I thoroughly enjoyed every sweet moment between Gus, Adam, and Wes. Maybe it was a bit overly Hallmark-y, but I was digging it!
Especially seeing Adam and Wes slowly giving in to the tension between them. This isn't a particularly steamy read, but the connection between the two men is palpable.
And much more importantly, the two find someone else to lean on, and learn to let their guards down. It's a quiet, sweet, and adorable love.
The other shoe does drop eventually, but they make it to the other side just fine, a happy family of three (+ Wes' strange pets).
If you're looking to get into the holiday spirit (even before Halloween!), definitely give 'The Lights on Knockbridge Lane' a read!
A copy was provided in exchange for an honest review.