Lord Alexander Pyne-ffoulkes is the younger son of the Duke of Ilvar, with a bitter grudge against his wealthy father. The Duke intends to give his Duchess a priceless diamond parure on their wedding anniversary—so Alec hires a pair of jewel thieves to steal it.
The Duke's remote castle is a difficult target, and Alec needs a way to get the thieves in. Soldier-turned-criminal Jerry Crozier has the answer: he'll pose as a Society gentleman and become Alec's new best friend.
But Jerry is a dangerous man: controlling, remote, and devastating. He effortlessly teases out the lonely young nobleman's most secret desires, and soon he's got Alec in his bed—and the palm of his hand.
Or maybe not. Because as the plot thickens, betrayals, secrets, new loves, and old evils come to light. Now the jewel thief and the aristocrat must keep up the pretence, find their way through a maze of privilege and deceit, and confront the truth of what's between them...all without getting caught.
3.875 Heart average
Adam - 3.75 hearts
The blurb had me practically salivating. Family drama, crime, Victorian aristocracy, contempt for said aristocracy, two
very
mismatched characters, and a hint of kink.
I couldn't wait to get my hands on this!
The book introduces readers to someone who should be one of Victorian Britain's most privileged individuals - Lord Alexander Pyne-ffoulkes, i.e. Alec, the younger son of the Duke of Ilvar.
But Alec, living in a rundown apartment as a struggling illustrator, is far from a young noble living the high life. And there's little love lost between himself and his ducal father.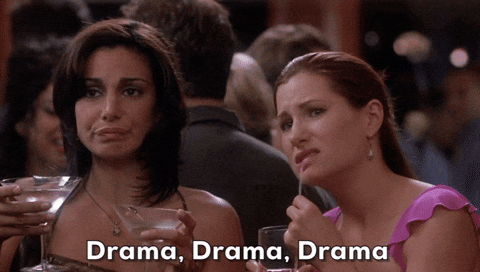 I was rooting for Alec from the start. He's shy and bookish, but had a strong sense of purpose and the grit to back it up. And his grudge against his father isn't based on greed.
That grudge brings him to Jerry Crozier - one of the infamous Lillywhite Boys. Jerry has spent his life relieving the rich of their sparkly possessions, and the chance to get the Ilvar jewels is an opportunity he can't pass up.
He's also not opposed to possessing young Alec along the way.
What I liked most about Jerry is that he makes no apologies. He's a thief and without compunction, and makes sure Alec knows what the deal is.
The two men are pulled together from the start. Alec's attracted to the dangerous callous man, and Jerry wants to take ruin that naive innocence.
And Alec was all on board for being ruined. These two were
hot
. Alec submits so sweetly, and Jerry's just the right amount of cruel yet giving. And Alec loves every second of it.
Their affair plays out against the backdrop of an elaborate crime. I really enjoyed the entire plot. I don't want to reveal anything, but the way the crime plays out definitely threw me for a loop.
It was a fun ride, with the family drama making it more so.
My only complaint - I'd have liked Jerry and Alec to talk about what they wanted earlier on. Granted, the situation wasn't conducive to them talking about their feelings, but the big talk didn't happen until right at the end.
Even so, there's no denying that these two just get each other and belong together. Jerry sees Alec's inner strength, and Alec sees past Jerry's rough edges.
'Any Old Diamonds' is a classic KJ Charles read, and hits all a lot of high notes. Recommended if you're looking for an MM historical romance!
Lost in a Book - 4 Hearts
There's something so comforting about a K.J. Charles historical romance. Well, as comforting as intrigue, murder, jewel thieves, and filial retribution can be...which for me is as effective as a cozy blanket and a mug of hot chocolate. #content
Lord Alexander has harbored rage for years after his family was turned away by his father, Duke Ilvar. The Duke and Duchess remain quite wealthy while their children live in poverty. With their anniversary coming soon, the Duke has commissioned a diamond parure for his wife and Lord Alexander (Alec) hires renowned jewel thieves to steal it.
Jewel thief, Jerry Crozier is unapologetic about his profession and instructs Alec that he must get in the good graces of the Duke and his wife. This is a
really
tough pill to swallow for Alec who has to alienate important people in his life to see the mission through. Part of the mission requires Jerry and Lord Alexander to become the very best of friends. The benefits they discover and partake in are strictly a bonus.
Jerry is harsh and doesn't sugarcoat his past nor what he expects out of the present/future. Alec is independent but
craves
someone to take control in the bedroom (Jerry was good at doing control type things and let's just say I was here for it). I do wish Jerry and Alec had more getting to know you moments instead of always hopping on the orgasm train... which isn't totally a complaint but I wanted
more
. I could *see* some subtle moments during those intimate times, moving them closer together. Yet, I would have definitely welcomed more relational development.
The plot has a lot of moving pieces and I really like all the ground work that has to be laid in order to pull off the heist. There are lots of twists and turns along the way.
Holy plot twist Batman. I also enjoyed the mentions of the Vanes and Cirencester from the Society series.
Any Old Diamonds
is not a touchy feely romance. It's sexy, entertaining, gruesome, and suspenseful, with plot twists around every bend. Recommended.