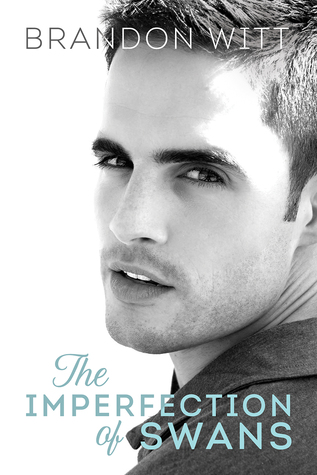 Kevin Bivanti's dream is to open a wedding dress shop, a place with the stunning gowns to make every bride-to-be feel adored. At thirty-eight, he quits a successful advertising career to buy an old brownstone in a trendy Boston neighborhood and to make his dream a reality. When one of his cosigners drops out, fate intervenes, ushering in Casper James, who hopes to open his own bakery. With Casper willing to take the risk, their ambitions meld into a wedding dress and wedding cake boutique.

Extensive renovations to the brownstone, an affair with his ex-husband, family drama with his mothers, and the anxiety of significant life changes push Kevin to the brink of a nervous breakdown. In the midst of stress and uncertainty, Casper becomes more than a business partner, a mutual attraction that adds another layer of intensity and risk.

With their dreams on the verge of reality, Kevin and Casper must find the courage to face the stress of managing their attraction, the gamble of a new business venture, and the resurgence of Kevin's personal demons.
This is my first time reading Brandon Witt. And all I can say is WHERE THE HELL HAVE I BEEN? Seriously.
Kevin dreams of opening his own bridal gown shop and has decided to take the plunge. He purchases a space with his new business partner, Casper. Casper is taking over half of the building to open a bakery for wedding cakes.
Kevin is a complicated and all-too-real character. He suffers physically and mentally, and struggles to keep it all together. Well, he struggles to appear to keep it together. Regardless of anyone's personal demons, we all struggle with that one thing. Nobody wants anyone else to actually know they're there. We try to keep it cool and if a breakdown is to happen,well, it certainly won't be in front of prying eyes. Kevin was so relatable, even though I can't identify with his particular problems, I could feel his struggle to keep others from knowing just how hard things really are for him. He's always trying to keep up appearances and not wanting anyone else to worry. Kevin is just so... human.
Well, he couldn't hide for much longer because along came Casper. He and Kevin jumped into this business venture head first and never looked back. Maybe they kind of looked back a couple times, but they mostly went full steam ahead. Which was mostly due to Casper and his amazing attitude and caring nature. He didn't know all the ins and outs of Kevin's disorder(s), but he knew they were there and was sensitive to them. He was genuinely thoughtful and so loving.
"'I know you said we don't have to be perfect, but we are moving really, really fast. There's bound to be some issues come up. Maybe some big ones...' [...] Casper held his gaze for a moment before he replied. 'Yeah. There will be. And when they come up, we will just hug it out. We're going to be awesome. We'll hug it out.'"
Seriously. This guy was just freaking awesome and I love him for it. The careful way he handled Kevin, but without wearing kid gloves was so endearing and perfect. I can't help but love the guy.
Their romance is slow. Verrrrrryyyy slooooowwwww. It was beautiful and, honestly, I can't really see it going any different for them. But there were also a lot of details about the business planning that started to feel tedious to me by the middle. I mostly loved it, but there were some boring parts.
Highly recommended for a slow burn, contemporary romance that will definitely tug at your heartstrings. The Imperfection of Swans is a truly beautiful story.
A copy was provided in exchange for an honest review.
Find out more info on Goodreads or Dreamspinners Press!