Power, privilege, and the rigid rules of class leave two hearts yearning for connection in the sizzling new Society of Gentlemen novel from K. J. Charles.
Among his eccentric though strictly principled group of friends, Lord Richard Vane is the confidant on whom everyone depends for advice, moral rectitude, and discreet assistance. Yet when Richard has a problem, he turns to his valet, a fixer of unparalleled genius—and the object of Richard's deepest desires. If there is one rule a gentleman must follow, it is never to dally with servants. But when David is close enough to touch, the rules of class collide with the basest sort of animal instinct: overpowering lust.
For David Cyprian, burglary and blackmail are as much in a day's work as bootblacking—anything for the man he's devoted to. But the one thing he wants for himself is the one thing Richard refuses to give: his heart. With the tension between them growing to be unbearable, David's seemingly incorruptible master has left him no choice. Putting his finely honed skills of seduction and manipulation to good use, he will convince Richard to forget all about his well-meaning objections and give in to sweet, sinful temptation.
Adam-4.5 Hearts
When I finished the first book in the
Society of Gentlemen series
, I crossed my fingers and hoped that high and mighty Lord Richard Vane's love interest would be his resourseful valet, David Cyprian. I ended up with another reason to fanboy over KJ Charles, because not only do Richard and David end up together, but their story was the romantic, sexy, and slightly angsty read that I was hoping for!
Wrapped in wealth and status, Richard Vane is outwardly a cold and distant man. As his closest friends find their own happiness, he can't deny any longer that he wants to share his life with the one man he should remain the farthest from, his valet. David Cyprian has spent almost five years serving Richard, and has been in love with him for just as long. He's remained silent for years, but is now determined to win the man he loves.
David's devotion to his master was almost breathtaking. Seeing Richard through his eyes, and how much David just wanted to be with him, left no doubts about his love and the extent he was willing to go for them to throw aside class and social status. However, David does recognize that he needs to be independent of his employer, and be able to think rationally.
Despite becoming frustrated with Richard repeatedly denying David, I actually understood where he was coming from. Aware of his power, Richard put the welfare of his servants before his own desires, and that included the possibility of forcing his valet into a relationship that he might not be able to refuse. So I got it, though that didn't mean I liked it. At a certain point I just wanted to yell at him to ignore his cumbersome morals and bend his very willing valet over the nearest sofa.
I loved getting to know both of the MCs and what made them tick. Though the two were important characters in the previous books, we didn't get to know much about them, because of Richard's closed-off attitude and David's role as servant. Seeing the two connect over their family histories and shared experiences was a treat. I didn't expect it, but Richard's childhood in particular tugged at my heartstrings, and gave context for how he saw his own relationship with David.
I think 'A Gentleman's Position' probably had the least sex scenes of the series, but that doesn't mean it wasn't steamy. It takes a while for David and Richard to fall in to bed together, but in the meantime the UST was through the roof. And when they finally gave in, they were on fire. After spending years touching each other everyday yet denying what they wanted most, the two made up for it by being completely uninhibited.
The conflict with Lord Maltravers comes to a head in this final book. I'm not going to give away anything, but I'll say that Maltravers got what he deserved. Though I loved seeing the Ricardians come together to deal with him, which was both entertaining and gave us another look at the happy couples. Plus, we get to see the great Cyprian at work.
KJ Charles concluded this series with a bang. 'A Gentleman's Position' has the sweet romance, well-paced plot, and engaging writing that this author does so well. If you're looking for MM Regency era romance, I can't recommend the Society of Gentlemen series enough!
Cupcake-5 Hearts
This has been the most engaging and well-rounded Regency series I've read to date and I'm heartsick that it's over. I shan't forget these characters any time soon especially that dandy.
*clings to Julius*
The story of Richard and Cyprian (Riprian) was one I looked forward to from the beginning. I couldn't wait for the staunchly responsible Richard to capitulate to his valet. The class difference, the angst, the needing...delicious cocktail that makes and I was not disappointed. Ordinarily, I'm not one that needs the 'I love yous'. I'm a firm believer in actions speaking louder than words but I don't mind telling you all the declarations here made me swoon. I think I might've gotten a little drunk with the swoon worthy cocktails.
"I love you, David. My red fox, my right hand, my flame."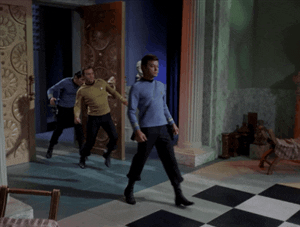 FOUR YEARS! FOUR!
Of denial and repression and furtive desire these two have been bottling up and once those flood gates opened I rode the love wave right along with them.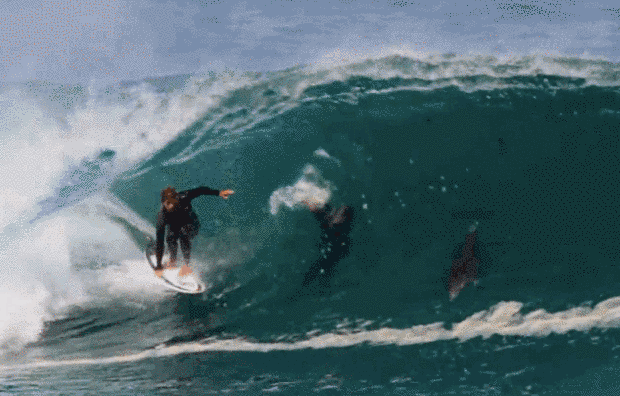 Of course their road was not paved with rose petals. What fun would that be? Richard has a difficult time of it, but KJC did a brilliant job of showing why they are seemingly at cross purposes.
Where David's cleverness hit a brick wall, Richard's power and wealth could smash through it and would.
Riprian make an excellent team and they have to band together to avert disaster once more. The addition of historical events and how they are interwoven throughout the whole of this trilogy was masterfully done and highly entertaining particularly in this installment. I was on pins and needles at White's right along with all the rest of the gawkers.
And if history isn't your gig there are plenty of scorching sexy times to entertain filled with desperation, ginger lovin', a marked size difference which is used to mouthwatering effect and YEARS of longing. Have I mention they waited for years?
"There is nothing you could ask of me I would not give you willingly. Nothing."
Definitely the romanciest of this romance series and one I look forward to rereading in the future.
SheReadsALot-4.5 Hearts
aka
A Saran Wrap Review
"Do you think it is possible?"
"Most things are possible, if you look at them the right way."
Why Saran Wrap?
I was on top of this book the moment I read
A Fashionable Indulgence
. I was pressed against it so tight, I clung to it like Saran Wrap.
Why?
Because boss/employee relationships are my balm, K.J. Charles is word porn for the mind and it featured the 'gingerest of all gingers', David Cyprian aka FOXY!!!!!!!!!!!!!!!!!!!!!!!!!!!!!!!!!!!!!!!
So I shall blurt out my feels while going through book withdrawal and applauding this magnificent series called Society of Gentlemen.
Could you read the series out of order?
I wouldn't suggest it. David & Richard's story was a long time coming
*coughs*
months for me, over four years for them
*coughs*
You could see the seeds of sexual tension in book one, the sprouts of the forbidden aspect and Richard's mulish ideas on masters tupping the help in book #2 and the longing and finally...the sprouts bloom in "
A Gentleman's Position
".
David Cyprian, redheaded valet extraordinaire who strived hard to be the best valet in England, has his fingers in a lot of pies all around the country in the name of his master, Lord Richard Vale, a marquess' second son. David would do anything for Lord Richard; he's proved this the previous books of this series. Quiet and unassuming, the man was a mastermind in his own right. And the biggest motivator pushing him? His love for Lord Richard. Four and a half years of making his master the best dressed, especially for a man of his remarkable size and what does David get for it? Nothing other than being so close and yet so far from his love.
Because Lord Richard would never touch a servant.
Even if Richard wants to.
Even if they
both
want to touch each other.
You know what happens when long time feelings are denied, right? Especially in those quiet types?
*grins*
"Quite right. I should learn my place."
"It's here, between my legs."
"God help me, I think it is."
Passion explosion!
Out of all of the books, this is the most romantic of the bunch. I was a little surprised how romantic it got. And it reminded me the most of past Regencies I've read. (I do love a good valet/master romance) But what K.J. Charles did with this novel, breaking down why it is wrong, why privilege can blind the eyes even when you're in love, why saying you'll put yourself in another person's shoes and not get it when one is privileged...
listen
, the book taught a lesson and told a story. I had to stop reading during some parts because it was just so good. And inclusive! In a Regency romance!!
I did want to kick Richard a few times because he had privileged foot in mouth syndrome. And David, the cunning owner of a pair of steel balls started off timid for me in this book. I didn't like what he was becoming....it must have been the soft and pink aka love haze. But my ginger remembered his spine and at the right time in the story - sometimes you don't know how strong you are until you've been brought low. And he hits a low point, but discovered some things about himself.
The tension was strong, the love even stronger. The words spoken between Richard and David were some of the sweetest. And Richard, like me, knows red hair is to be cherished, not ridiculed. I still don't get why gingers get teased. Ginger lovers? You will be redeemed in this.
"I want to take handfuls of that hair for myself, to follow it all the way down and find out if you are red all over. It is irresistible. You are irresistible."
Plus, there was even time for a little action - blackmailing within the ton, so to speak.
We got to see the couples from the Ricardians come back to do what they do best. It was great to read the men. Let me say, I am a Julius Norreys fangirl, vice president of the club. But this book made me realize how much I also fangirl for Mason and Dominic. I can't even say I like more than the other - they are a pair, so solid that they give David and Richard a run for their money. They made excellent secondary characters. All of the secondary characters from the previous books and prior lead characters helped move the blackmail angle along.
The book's 'villain' - he's really a disgusting piece of work. I think since his name started with Mal-, I just thought of putrid things. And weirdly enough Draco Malfoy came to mind. If "you filthy little mudblood" was ever uttered from this book's villain's lips, I wouldn't have been surprised. And the way the blackmail came together was nothing short of brilliant.
The plot was well thought out and crafted, like watching chips falling together to solve a puzzle. I literally have a third of this book highlighted and to share the best of my quotes will give away too much. The sexual tension still had a good burn to it, slow in spots but bombastic throughout. It culminated at the right spot and the ending was damn near perfect.
The Society of Gentlemen series ends on a high note and I'll miss these men something fierce. Regency lovers...seriously, get this series (and read in order).
Long live Foxy and his master!
An ARC was provided by NetGalley in exchange for an honest review.
Find out more on Goodreads.