Brash and loud, Victor Aleksandrov has applied for political asylum to avoid returning to Russia, where gay men are targeted and persecuted. He's been outspoken about gay rights in his home country, and if he doesn't get asylum, going back to Russia is a death sentence.
Their one-night stand turns into a tentative friendship, a relationship they both agree is temporary…until Victor's denied asylum. Isaiah can't offer Victor a happily ever after, but he can propose something that'll keep Victor in the US and safe...marriage. He just doesn't expect his new husband to dance away with his heart.
2.75 Hearts
Mixed bag.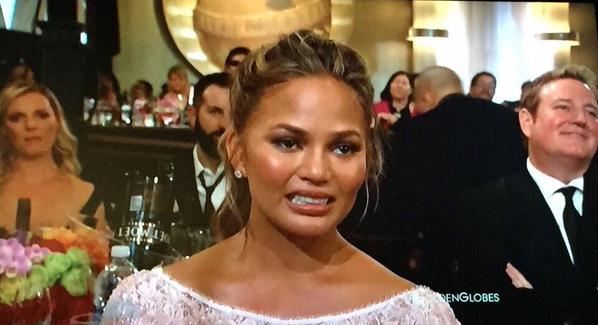 From now on (until I find something else that amuses me) this is my mixed bag image of choice!
Go read that blurb and look at that cover. That cover is sit on face worthy, man. I'd scoop that cover model up and butter my biscuits. Consider my basement flooded, if you catch my drift. And I think you do.
The blurb is trope city (and I definitely
don't
hate on that). Between the cover, the blurb, I was stoked. So stoked, I ignored the buzz book potential and requested this sucker.
I tied on my reading bib and dived right into this sucker. And from the first chapter, something was off. So I kept reading, because I'm stubborn and hopeful (what a combo) with books. I don't like to DNF and hope the author will turn it around.

His Convenient Husband
is a mixed bag and I got mixed emotions while reading this. On one hand I got happy with certain things: the mention of LGBT issues and activism (hold that thought), interracial romance when the POC isn't written as a kink (I'm not a fan of that). However, there were issues as well: characters that said the right things but didn't back it up, telling rather than showing and not having a true grasp on either main characters' character. They could've been anybody.
Hence me:
The category romance (it's cracky fluffy on speed) is a fluff tale of a one night stand meets fake marriage. It was a meld of some of my favorite tropes. Chechen ballet dance Victor is world famous and out. The reader is told how much he stands up for gay rights, how he's loud and brash. (Not really) He applied for political asylum assuming he was going to get to stay in the States. On the world's worst set up through a shared agent, gay football player and widower, Isaiah invites the dance to his house since Isaiah's teen son is a huge fan of Victor (and Isaiah's agent wants them to get together)
So they do. Very hotly out in a pool, but I didn't see a connection between either guy other than insta-lust.
The time jumps weirdly in this where the one night stand meant something to both men. So when the political asylum falls through, Isiah offers to marry Victor to save him.
You would potentially go to jail (should anyone finds out about a fake marriage) and if the person who was denied gets married the next day, I would expect this country's immigration agents to flag the fuck out the entire thing and personally fly Victor back to his country.
But no mention of worry. In fact the couple blab to friends and family it's a fake marriage to keep Victor in America. After searching high and low to see if this was an alternate reality, no such thing. Unfortunately, I've read this plot written stronger with defined repercussions earlier this year.
The pair have really no connection. Consider me crossing the bridge leaving reality.
The secondary characters are used heavily to tell the read how much the two can't take their eyes off each other, how much of an activist Victor is. This is a pet peeve of mine, using secondary characters to get the romance and plot across.I liked that the author had a character bring up social issues, I just wish it didn't read like a suit being put on to look cool.
Besides the info dump and heavy telling, I think I figured out what the main issue of the story was: the characters had the potential to have depth. I've read fluffy romances where the main characters have difficult backgrounds and still make some impact.
The first half of the story was weak. It wasn't until the last third where the story gained some ground but I wasn't invested in the characters. They talked a good talk but I'm not buying what they're selling.
Funny thing is, even if the characters were hovering the two dimensional mark, the sex scenes were rocking. Hence my mixed emotions. If this was pure erotica -
3.75-4 Hearts
easy. I read a lot of erotica, the smut was pretty good: dirty talk, outdoor sex (pool/porch), some possessive inclination, rimming, lots of oral. Nice.
Alas, this is a romance and the meh characters have to be counted in my rating.
And a few times Victor rubbed me the wrong way with his view on being different or gay due to wearing makeup. I expected a different stance from him. It's more than just makeup. This could be from me reading better written activists in previous romances.
Eh, he tried. And I'm looking for depth in a fluff piece. So I'll just wrap this up now.
Loved the tropes, not a fan of the execution or characters. But I liked the sex and the premise potential.
This face sums it up just about right.
I'm not going to write this author off either. There were a few moments when it wasn't so bad. There were other sports characters that have lead potential. The author is not a newbie to writing romance, but still fairly new in writing MM. The intimate scenes (sexual and non sexual) didn't read awkward or like used to be MF. I've read worse, so it's a step in the right direction.
I might try something else from this author.
Maybe, if I'm in the right mood.
Ugh, mixed bag.
*smh*