The Santicorning is but a week away but we're only halfway through the Christmas season here at BMBR! We unicorns are a gluttonous bunch. This week we're featuring Colton Aalto, Geneva Vand, Meg Harding, E.F. Mulder and Ginger Streusel.
Missed a week?
Week 1 | Week 2
|
Week 3
|
Week 4
|
Week 5
| Week 6
Born December 25, Noel Beebe is tired of having his birthday overshadowed by all things Christmas. While looking for love on social media, he comes across a prospective new beau just in time to celebrate the Big 3-0, someone who encourages him to take back his day and say thumbs down to Christmas! On a trip to the Big Apple, Noel does just that, flipping off the Rockefeller Center tree and demanding his coffee in a nondecorative paper cup as a fun birthday prank. His act of defiance is caught on video and soon goes viral, leading to a backlash all over the Twitterverse, Internet, and TV. Suddenly what Noel thought would be his best birthday—and even Christmas—yet is shaping up to be his worst. Can his family and his potential boyfriend prove to the world that Noel isn't the Scrooge he's been labeled?
Fantasy Living - 3 Hearts
Noel is feeling down after his online 'friend', whom he hoped to become his lover, disappeared in August without a word. Feeling pessimistic about his chances at love, and with his upcoming 30th birthday, he takes part in a #MyBirthdaySucksBecause on Twitter ™ …. His birthday is on Christmas Day. Responding to Ethan, who's #BirthdaySucksBecause his birthday is Jan 29 so he's only 6 years old, they start to tweet at each other, and decide to meet up.
After a day of Christmas bashing pranks, posted on Twitter ™, Noel ends up on Social Media being slammed for being an Anti-Christmas jerk and is in the news as the anti-Christ, un-American, and un-Patriotic. What more could go wrong this year? Really.
This started off strong. I enjoyed Noel, and thought he was an endearing character. A little on the chubby side, his insecurities are apparent, and he's feeling rather desperate because of his age. With the media storm surrounding his pranks, and the #ChristmasHatesYouToo trending, we find out more about how much he doesn't hate christmas, and how generous and community minded he is. The fact that everything is going wrong, makes him more endearing as he tries to weather the storm of infamy in a way that is light-hearted and doesn't increase his frustration with his 30th year of life.
Where it fell down for me was Chapter Four. It sort of turned into corny christmas fluff, only slightly saved by the outrageous comic relief. I know this is supposed to be uplifting, and probably ridiculously funny but I cringed and rolled my eyes more than I laughed. The twist was a little out of the blue, and I needed to revisit that, because what?!!
That just might be the #IHateChristmas that is my life right now.
In the end I still loved Noel, and I still wanted him to have his HEA but that was more about him than the plot.
This will probably appeal to those who love Christmas, and maybe those whose Birthday is on December 25. The writing is solid, and the character development was pretty good.
Sara - 3 Hearts
Noel is a Christmas baby, born on the 25th of December and really hates the fact. Ask anyone who is born during December and you will usually get the same response my oldest son, who is born on December 8th will say; it sucks. It's just your birthday should be special but having it as the same day we celebrate one of the world's biggest holidays, really does have to suck.
Noel though, he isn't just about loathing his birthday, he's looking for something with someone and after being burned by Bart whom he met online, he is wary of meeting someone through social media again but when a #hashtag about birthdays and names sucking, he meets Ethan and Hung, but it's Ethan who decides to help him hate Christmas and celebrate his birthday instead.
When Ethan comes to town and talks Noel into doing a list of things against Christmas, his stunt at Rockefeller Center is recorded and sent out to the internet…
I always thought going viral would be kind of cool. I guess there's good reason the phrase conjures images of a communicable disease.
With all viral videos, folks have strong opinions and the majority is pretty pissed at Noel. He has no way to get his side of the story heard until Hung shows up at his door, announcing he is there with an online paper to help set the record straight but things get out of hand and go downhill for poor Noel.
I liked the story, it wasn't what I was expecting and man I hated Ethan so I am happy what I originally wanted for Noel, happened. It just felt as if something was missing or there was too much going on or, I don't know. It was cute but not my favorite of the event.
Find out more about #ChristmasHatesYouToo on Goodreads & Dreamspinner Press.
One snowy evening, a car wreck in front of his toy store triggers terrible memories for Jake. Suddenly, he is in the midst of another winter storm—and another accident, one that not everyone walked away from. When he returns to the present, Jake is on the ground, being watched over by a guardian angel in the form of a kind man named Eli. Eli is no stranger to panic attacks and PTSD, and he's happy to help Jake get home—where the weather forces him to remain for the night. For Jake, it could be the first step toward a life free from fear and loneliness.
Sara - 3.5 Hearts
A very sweet and low angst story about toy store owner Jake Riley who lost his lover and sister in a terrible car crash during the Christmas holiday. When Jake is closing up one night and a car accident happens in front of him, he is triggered and awakes to a handsome angel helping him out of his panic.
It was very sweet how Eli finds Jake and how he helps him. It was an unlikely meet cute but one that provides a lovely starting point to a budding romance. The dancing in the snow was super swoony but really, Jake finding someone like Eli who is patient and understanding from the beginning makes it a sweet holiday read that made me smile.
Ann - 4.5 Hearts
Guardian Angels pushed all my Jizzmas buttons ; a small town, a quiet toy store owner with a past and a young man who comes along at just the right time. Plus, there's flirty banter that's just the right side of sweet. Great Christmas stories that have a root in a tragic past have to balance the sadness just so, or the events will weigh down the HEA I expect from these gems. I need just enough to crack open my cold dead heart so I can let in all the love. Guardian Angels was just that story for me. Jake was a really likable character and while he technically fits the Bah Humbug role, it's for good reason and it's not like he's anti-Christmas at all, it's just a really tough time for him. Eli comes in at just the right moment like a knight in shining armor, but with charm, humor and a gentle touch. The pace they moved forward read perfectly and I bought into their relationship from start to finish. This is another one that I need to see turned into a movie, it would be perfect!
Find out more about Guardian Angels on Goodreads & Dreamspinner Press.
Two hundred years ago on Christmas Eve, William Mashinter was frozen in time, cursed by his wife to roam the world on his own, waiting for the love of his life to find him. The love of his life, whom she killed. Time hasn't healed this wound, and William is tired of the happy holiday and the constant reminders of a love that's been taken from him. But then the impossible happens, and maybe… maybe he can get a new Christmas perspective.
Brady Gallagher has lived three different lives, always aware of the first and most important, yet unable to find the man who will fill in the missing pieces and let him know he's not crazy. He encounters him at a work event, of all places, but is he willing to throw everything else to the wind and embrace the miracle laid out before him?
SheReadsALot - 3-3.5 Hearts (Sliding Scale)
Out of all the Jizzmas tales from this anthology--I'll admit I didn't look through them all for fear of turning into gingerbread--this was the one I wanted to read
hard
. That cover, the author and that blurb? Buuuuuuuuuuuuut...after reading, I'm not feeling the magic. And once again, it's nothing to do with the Santa Semen. In fact, the Christmas aspect in
Cursed Miracles
could be considered a throwaway for as much as it really mattered. Had nothing to do with the central plot which was long lost lovers.
Two hundred years ago in Britain, childhood friends turned lovers Lords William Mashinter and Brady Gallagher go through trials to hide their love. On Christmas, the love is tested ultimately where one is frozen in time cursed to walk the earth, the other is killed, cursed to be reborn and remembering his past life, yearning for what he can't have. We jump to present day after the curse and that's where the unease starts for me. (I'm ignoring the modern feel of the historical part)
Present day starts off a little cheesy with 'frozen' lover working in an office, being forced to wear a candy cane tie. Minor issue but I could do without the slice of silly. And when the grand reunion happens, I was expecting thunder and lightning...something. Two hundred years of yearning for this man, your soul mate and it read a little anticlimactic. What happened to the person who cursed them? Why wouldn't William keep tabs on them? Who is she? What is she? What's the purpose of cursing? All these unanswered questions I have.
Was the reunion worth the read?
I guess. But the epilogue was too long I would have rather than focus be put into the reunion or building the tension
prior
to William and Brady's reunion. I can't rate this high than
3 Hearts
because I've read 2 variations of a past life plot that left an impression--one recently that was bombastic compared to
Cursed Miracles
. I think it might be why I was underwhelmed. I can't help wishing maybe this was a little longer and stronger in places.
Overall, the story is readable.
Boy meets boy,
says
he loves him. He's taken away and he travels the earth cursed looking until he stops. And he ends up where he least expects him. Oh and the sprinklings of Christmas jizz. *shrugs* The meld of past and present wasn't as smooth for me.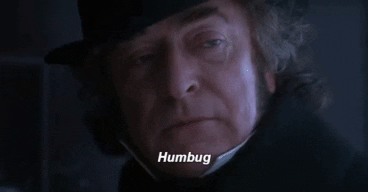 Chelsea - 4.5 Hearts
I really really enjoyed this story, it absolutely sucked me in!
William and Brady are completely in love, but in the 1800's. When Williams wife curses them to a life apart but spent searching for each other (for reasons not really explained), they spend the next 200 feeling lost and empty.
I adored Brady and William's relationship.I felt their love, connection and pain on every page. Their relationship build up and then reunion was well written.
Also this had two full sex scenes, which I've one to discover is hard to find in these stories.
I was a bit confused by the curses to begin with and how it was the best possible punishment but it makes more sense as the story progresses.
This might not have been the most fledged out story ever written but it had everything I wanted in a Christmas story.
I was stuck to the pages and actually felt the connection between these two, that alone deserves a good rating, but add in some sex and I'm sold!
Sara - 5 Hearts
I am admitting it, I have a major crush on Meg Harding. Honestly, her writing is what I love. Her romances fill up my hopeless romantic heart until it's overflowing and goodness, she nailed this one.
So we know the theme is turning the Bah Humbug into one of Christmas cheer and there is no one more deserving to lose his Humbug than William. You see, William is from Victorian times, the times when men took lovers and were IN love with other men but were forced to marry and keep their "Unnatural Love" secret. For William, this love has been his best friend Brady for over 10 years but when William is forced to marry and his new wife is a literal witch, she condemns William to live without his love and soul mate while she forces Brady to live life after life remembering the love of William. Good lord.
I have been through so much trying to get back to you.
In my marriage, really since the day we moved in together, my husband and I have been apart for only 1 week. That is it that is the longest we have been apart so to think of being so deeply in love but separated from your love for TWO HUNDRED YEARS just killed me.
But when William is forced to go to his work holiday party and he sees familiar auburn curls and hears a voice that goes to his soul, I was prepared for some angst and some serious reunion sex. Cause remember… TWO HUNDRED YEARS!
Holy Holly this was good. I knew from the blurb it would pull at my heartstrings but it pulled them so tight I was bound and so ready to be a part of Brady and William being together again. The epilogue is so so so perfect and wonderful and just yeah. This was good and I have a mad crush on Ms. Meg.
Find out more about Cursed Miracles on Goodreads & Dreamspinner Press.
Alec Ryder's arrest in Aspen, early on the morning of December twenty-fifth, is the latest disaster in his series of unhappy Christmases. He's dreaded the holiday since being subjected to endless church services as a child. Being kicked out on Christmas Day after he came out to his parents, followed by an improbable series of yearly yuletide trips to the emergency room, haven't made his Christmases any merrier. But getting busted for prostitution is the worst catastrophe; it means Alec's dream of a college degree is gone, replaced by the specter of jail time.
Just when Alec thinks things can't get worse, Hayden Adler shows up to interrogate him. Hayden is a glamorous attorney who also happens to be Alec's college roommate's cousin. Alec's had a crush on Hayden for years, but whatever miniscule chance Alec might've had is now history—just like the life he's been trying to build for himself.
But things aren't quite what they seem. In a long line of miserable Christmases, Alec will never forget this one, although not for the reasons he suspects.
Fantasy Living - 3.5 Hearts
This was a sweet little Christmas story. Alec is a rent boy who is nearing the end of his college degree and is considering how to get out of the escort business. When he is taken in by the Attorney General's office and put in a padded room, he's sure this is the end of everything he has been building. Until Hayden, his crush, steps through the doors, and his life takes an interesting turn.
I'd say this is a pretty simple story, centred around Christmas, but really doesn't have much to do with it. Alec is pretty despondent toward Christmas, as it has never really been anything good for him. This Christmas isn't shaping up much better for him either, but he isn't surprised.
Told in the first person from Alec's point of view, he is still naive about a lot of the law, so of course he'd freak out and spill his guts to the man he's been pining for, even if he is a Prosecutor now and could do a lot of damage.
The writing was solid, and the plot was clear. This is short, so it's hard to rate, but I did enjoy it. I thought Alec's character was well fleshed out. Hayden's character was more limited, due to it being about Alec (and short), but the image is there. If the story was longer, I would have needed more depth, and some areas explained in more detail.
I would have liked getting to know Hayden. While Alec has been crushing on him for a while, I can't really tell why. Sure, he's smart, and successful (and apparently very hot), but the connection isn't explained, other than Hayden's cousin, Landon, really wanting it for his college roommate, Alec.
I felt a bit too much focus was put on how hot Hayden thought Alec was, which was off-putting. Yeah, it's great to hear, but shallow. Given Alec's past and current profession, that's not really endearing. I'm not talking about the 'personality' but they don't seem to know very much about each other. I would have enjoyed more 'getting to know him' time.
I'd recommend this for a Christmas themed story that's a little different to all the sparkly, miracle induced stories out there. It is not based around faith, and there is very little in terms of gushy family celebration, or outrageous decorations.
Chelsea - 2.5 Hearts
This was kind of an average story for me, there were parts I enjoyed but the way this was written frustrated me.
So we start off on Christmas morning and Alec is getting
arrested
in the hotel lobby after finishing up with a
client
. He's taken to a nondescript building and an empty room by a bunch of guys in black suits. It was completely stupid how he was thinking, 'this isn't what the police normally do' for so long, I couldn't help being concerned for his mental well-being. Anyway, while he's being held he thinks back on his life and what got him to this point and that includes a harbouring crush he's had on his best friends cousin, Hayden. I really don't enjoy it when we hear about the main characters growing love in the past tense, retrospective type of way. I find I lose some of the connection to the relationship. Also another massive flaw is a glossed over first time *insert angry face*.
So the best aspect was the rent boy theme. I love rent boys and this story is essentially all about being a rent boy. Everything is told in past tense but we hear about some sordid rent boy shenanigans which is fun! Although... he does describe some incidents that are pretty horrific which haven't seemed to have an affect on him at all. He doesn't seem to have any feelings, positive or negative about being a rentboy which I found odd. The story did kept my interest enough to read it in one sitting though, so that has to get some points.
There's not a lot of Christmas stuff and not much build up to Hayden and Alec's relationship, but the story as a whole was enjoyable enough to keep my interested.
Sara - 3 Hearts
Alec's had a string of terrible Christmases. From being kicked out by his uber religious family when he came out to them Christmas morning, to spending the next few Christmases in the hospital after being jumped and in a car accident to now, being arrested as a "person of interest "on the night he is considering ending his rent boy career. Christmas is not all holly and laughter for Alec.
But getting arrested and being a rent boy has its advantages when you can help the AG and FBI with a case and well, getting interrogated by your BFF's hot older cousin you've been crushing on forever doesn't hurt either.
The story was sad to begin with, Alec's life has not been easy but when Hayden enters the picture you get a man who is open and honest and crushing on Alec just as hard. It took a bit to settle into but this was a different sort of tale but ending with all the happy the holiday is supposed to bring
SheReadsALot - 2.5 Hearts (barely)
Whelp, they all can't be winners.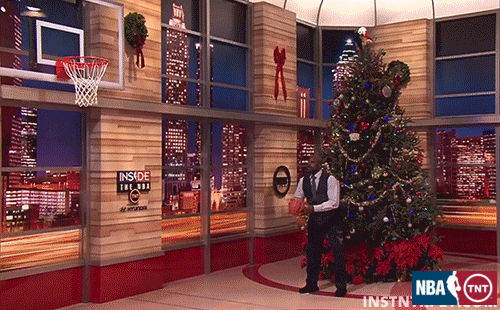 Alec is a college attending rent boy. He's had a rough childhood and when he came out on Christmas, his life got rougher. He was homeless. Hooking provided a means to an end, where he can provide for himself and pay his way through college. I can't knock the hustle. Where the story goes off the Christmas track, is maybe around the point where a rent boy who can't read obvious signals from his crush. His older lawyer works for the Colorado Attorney General crush and cousin of Alec's best friend and dorm mate, Hayden.
The story is hella shallow, the plot is just as deep. A plus in this story's side is that the Christmas jizz is not heavy. But I can't keep stretching reality to make peace with this story. There's a big time investigation...for why? And the entire stripping thing...not needed. Or the info dumps on top of over-explanations. (ex. Why would a Colorado resident need to explain to another Colorado resident--pot is free? We won't even get into it being an older law enforcement type explaining to a college student) Hayden was cool with Alec's profession. I think that's awesome...however the reason why he likes him is because of his hotness?
(Refer to the gif above)
There wasn't any on page sex, so no worries for shallow bedroom escapades. I kinda wished the story kept to the promising crush, left the international case and just focus on the guy's obvious feelings without making the rentboy angle be this big thing that it turned out not to be.
The story telling skills were not for me. And it had nothing to do with the Santa Jizz. It was just quality.
Had promise...got lost in the vast info dumps.
Find out more about All I Want for Christmas... Is No Christmas on Goodreads & Dreamspinner Press
Retail workers and evil never get a day off, and traveling printer salesman Kale Green is no exception. He might look like a Jolly Green Giant, but he can be a real Grinch. Working on the holidays can dampen anyone's spirits, and on top of that, a sleepy Georgia town has it out for Kale and his car. From fender-benders to flat tires, Kale and his trusty company car Bessie suffer through it all.
While everyone else enjoys holiday parties, Kale drives down south to demo printers. Business is good, but on Christmas Eve, the weather turns bad. A few patches of ice put an end to Kale's Christmas plans—a night alone with his video games. While Kale waits for the police, his only consolation is the company of fellow driver Wes Armstrong. As festive as a Christmas tree and as jolly as Kris Kringle, Wes proves unexpectedly charming. Kale never thought he'd crash right into a crush.
Sara - 3.5 Hearts
A light hearted story with a trip down memory road with Kale Green as he drives home to celebrate Christmas Eve with his boyfriend Wes. It was cute to see how Kale views the holiday and how the spirit crashed into him the year before to change it all. Yup, crashed as in Wes, the handsome ginger of the lumber sexual but mechanic profession persuasion, crashed into Kale one dark and icy night which lead to them sharing space, heat, food and conversation until the police arrived.
Besides, a boyfriend wasn't like a college couch—you couldn't pick one up off the side of the road.
We get the meet cute and then we get the next time Kale comes into town, this time with a flat and how he tries to flirt with Wes only to have it end with them only exchanging business cards. Three is always a lucky number and they men finally connect and we get the rest of the story with them a year later.
Ann - 3.5 Hearts
First of all, I have to say, the author's name makes me want holiday comfort snacks. The story hit me the same. It's a sweet read that gave me a 'regular guy' MC and those are the ones I always root for their HEA the hardest. Kale is a printer salesman (super, duper regular guy right there) and he's stuck on the road during the holidays. What seems to be unlucky car luck turns out to be the best thing that ever happened to him when he meets Wes, the local ginger lumbersexual mechanic. It's basically the definition of a meet-cute and I loved reading Kale's perspective, it read "real" and I appreciated how the author kept him true to his character even when he got hit with he feels. I would have loved a little more Wes, the story is pretty much all from Kale's perspective, but it still left me in a happy place.
Cupcake - 3.5 Hearts
Kale Green: Not jolly or green!
Kale's supposedly a Grinch but car trouble on Christmas Eve will make anyone fussy, ammiright? And his company car, Bessie, is either in on fixing Kale up with a AAA wizard or just plain ole unreliable. I'm not sure which but I'd be looking to trade Bessie in. Wes Armstrong is described as a lumberjack type but I didn't read anything about facial hair so I'm guessing he's a big un in flannel. I'm fine with either and Wes reads like good people and a ginger so...
This story wasn't over the top with the Santa Jizz but there is a dash of sentimentality. I also liked the flashback angle of how they met and how their relationship has progressed up to the current Christmas Eve. Just the right amount of seasonal charm and a feel good holiday treat from Ginger Streusel. Seriously, how can you not be warmed by that name alone?
Lorix - 3.5 Hearts
Awwwwwww. This was a cutie patootie story. A case of right place, right time and bingo, a little Christmas romance starts to spark. Told in the present day, with flashbacks to how they met, Kale and Wes's romance warmed the cockles of my heart. It was sweet rather than raunchy and that was just what the Christmas doctor ordered for this gal. An enjoyable addition to the Bah! Humbug calendar.
Find out more about Crashing the Party on Goodreads & Dreamspinner Press.