George Seaton's here today to talk about his new paranormal novel!
My short story, "Whispers of Old Winds," appeared in the Dreamspinner Press 2015 Advent Calendar. I expanded the short story to novel length, providing a more thorough view of the main characters, Sam Daly and his husband Michael Bellomo, and the secrets of Pine County, Colorado—a place where magic exists with quiet impunity.
Excerpt
Hank and Michael just sit there, both staring at the woodstove, as Michael scratches Charlie's ears. When neither of them says anything more, I nod and say, "You want to share what it means?"
"Witches," Michael says.
I think a moment about that and wait for either one of them to expound a bit about what Michael has just said, and when they don't, I say, "Okay. Witches. Well, that explains everything." And of course I'm reminded that Joe Parsons thought Apollo was killed by Satanists or witches, and I told Michael about that. I kick myself for planting that seed.
Charlie rises to his feet, gives me a serious glance, hobbles around Hank, and leaves the parlor for cooler climes somewhere in the interior of the cabin.
"Maybe it's old," Hank says. "Maybe it isn't. If it isn't, I think we got a problem."
I assume he's talking about what's in the black bag. "Why's that, Hank?"
When Hank doesn't answer, Michael stands up. "I've got to go," he says as he steps around me and heads for the front door.
"Michael," I say.
He stops before he opens the door and turns back to me. "Hank will tell you, Sam. I've just got to go." He opens the door and leaves.
I look at Hank, who's still staring into the fire. "Hank?"
"Michael knew when he touched it," Hank says. "He didn't want to tell you, but he knew."
I've never liked cryptic meanderings from anybody, and though I've come to expect them from Hank, I'm a little pissed off right now with Michael's sudden exit into probably another trip into himself every time he hears those goddamned whispers.
"Dammit, Hank. What the hell is going on?"
Hank scoots up a little in his chair and turns toward me. "Skinwalkers," he says, "can be witches. They make magic sometimes from the bones of human beings. Animal bone too."
"All right. Yes, Michael told me that. But, Hank…. It could be somebody's, oh…. It could just be the remains of somebody's dearly departed. You know? A little keepsake from a cremation." Yes, I realize I've just offered a really creepy explanation for what's in that bag, and so too, I remember where it'd come from. Was Missie really keeping a bag full of bone dust just for the sentimental value of it? "I mean—"
"Nah," Hank says. "It's magic. A witch took some bones from somebody. Gonna curse somebody with them. Give them black tongue. Make them die, maybe."
Okay, then. Freak bears are one thing, but what Hank has just told me takes the cake. "You really believe this?"
"Hah," Hank says. "You better too." He looks back at the fire. "If somebody was carrying this around with them…. If they have some more of this, then somebody is gonna get sick or die, Sheriff."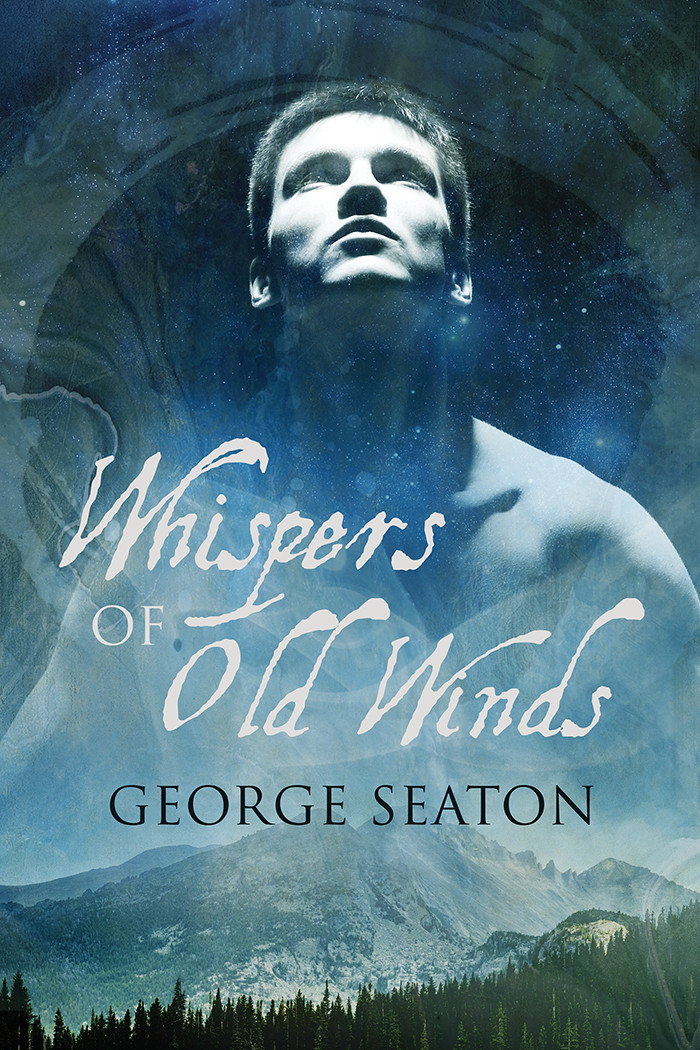 2nd Edition
Sheriff Sam Daly, a veteran of Iraq and Afghanistan, and his husband, Michael Bellomo, have made a life for themselves in sparsely populated Pine County in the Colorado mountains. Sam oversees the small sheriff's department, and Michael sells his paintings and tourist items out of his shop, Needful Things. From the beginning, Sam has known Michael possessed gifts: the ability to see and hear things Sam cannot.
When a report of a body in a massive snow-filled depression up a mountainside sends Sam and his deputy, Digger, to investigate, Sam struggles to reconcile the existence of skinwalkers in Pine County with the world he's familiar with. Michael, though, deals with this reality through his art, and through the mysticism he's been gifted. Sam's effort to discover what is happening causes him to examine his life with Michael from the time they first met. The inevitable conclusion might be that he'll never understand the mysteries of the mountains, but for the sake of Michael and their love, he'll have to embrace them.
First Edition published by Dreamspinner Press, 2015.
Cover Artist: Anne Cain
Released December 16, 2016
Buy Links:
Dreamspinner Press
Amazon
About George
George Seaton's short stories, novellas, and novels capture contemporary life mostly set in the American west—Colorado and Wyoming in particular. He and his husband, David, along with their Alaskan malamute, Kuma, live in the Colorado foothills just southwest of Denver.
Website
Facebook: facebook.com/george.seaton
Twitter: @GeorgeSeaton