Listening Length: 3 hours and 37 minutes
Narrator: Greg Tremblay
You know what enhances a
Calmesian
experience?
Greg Tremblay reading Calmes in your ear!
It's a team that just works!
Like toast and butter...
Margarine (or a substitute for you healthy types)
Like peanut butter and jelly...
Not that one you perv (who are we kidding?)
Chevalier
is a sequel I never thought would ever happen! The novella starts months after
Romanus
ends. Mason and Luc are going strong, still in love and
still
haven't moved in together.
Oh, what's an Calmes alpha to do?
I found myself smiling when Luc alpha-ed and let Mason see the inevitable. And just when I got excited, Calmes threw a loop in the form of gargoyle history! We meet Mason's long lost family, discover his origins, find there is more than the chasse in Kentucky. There's a ruling class and you won't believe who is on top.
The gargoyle world Calmes created isn't one I expected. It wasn't as paranormal heavy. It was more mythology and history based, a history/ slightly urban fantasy web weaved. The mystery of what exactly a Romanus is and what a Romanus does carried the plot while we meet Mason's birth family, the Moreaus. (Who I find to be deplorable) Mason and Luc's bond gets tested BUT it only gets stronger because their love is 100% and won't change for anything or anyone.
The Moreaus believe in class differences (i.e. Luc is nothing more than a warrior and should never be with a Romanus) The same argument from book #1. The lengths the Moreaus, and gargoyles who think like them, went to keep the classes different and treated Luc differently was pathetic. But Mary Calmes combats that with Romanus powers. (When we find out what a Romanus is, it's classic Mary Calmes hero)
Here the narration and story were evenly matched. I think my favorite parts were listening to Tremblay read Calmes dialogue, which can get a little ho-hum. Just because it really reads every day life. I mean, how many times can we read about normal domestic squabbles without getting a little bored. Tremblay has a way of breathing life, drawing me in.
Maybe making me feel like I'm the neighbor listening into Mason and Luc argue about moving in together.
Or a spectator to their passionate making up over the silliest of fights.
And Tremblay's accents were
everything
. As per usual. (Loved his gargoyles)
Did I have gripes?
Minor ones - the final 'test' made no sense and was a little easy. Also, if the Moreaus had all the cash and power, how was it they just found Mason? And even after finding him, the father's reaction...it was a little false.
The good most certainly outweighed my minor quibbles. Mason and Luc lit up the pages with their chemistry. And it wasn't sex-a-palooza either! (Granted, we get more sex scenes than book #1, it doesn't start until way later as the mystery unfolds) I loved learning the history (I'm a history nerd, I'll confess) And the ending of this novella let me more satisfied with the couple and their standing in the world. They're definitely equals, stronger and ready to face whatever heads their way.
Yummy!! Calmes cracky goodness!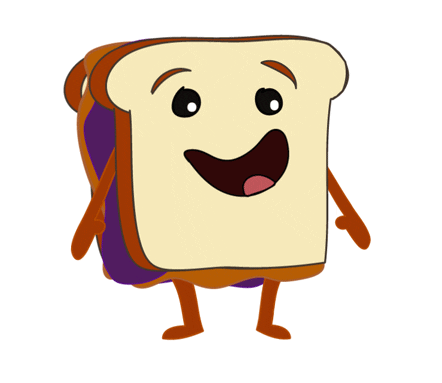 Ahhh!! MC + GT = a happy PBJ me!
Find on Dreamspinner Press or Goodreads!