When shy programmer, Charlie, is dragged to a "Magic Mike" club in Hollywood by his co-workers, the last thing he expects is to be pulled onstage. But when he's approached by Ramon, a dancer whose only focus is to bring him pleasure, something awakens in Charlie that can't be denied.
Yet heated attraction only goes so far when one man dreams of true love and a life finally fulfilled, and the other is still grieving the one he lost, and the mistake that cost him everything.
Can a realist and a dreamer from two different worlds move forward and build a future together, or will their painful pasts keep them from fulfilling their destiny?
***This standalone is a M/M love story with graphic sex.***
Reviewer: Annika
Drama, drama, and more drama. What a mess!
It kind of feels like the author went on a crazy shopping spree for ideas for her book and then threw everything in there. She really threw anything and everything into it. And in the end it was just a mess. But maybe she was going for the soap opera vibe? I don't know, but it sure did read like one.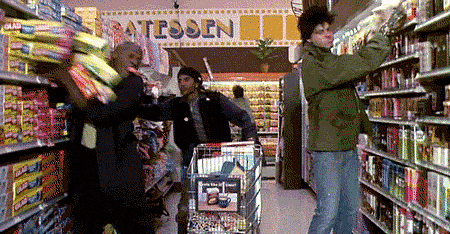 I never warmed to Charlie. He comes across like immature and a bit childish. Which is odd, because in a way he had to grow up overnight when he lost his parents and his sister ended up in a wheelchair due to a car accident. You'd think that after something like that, the struggles that he and his sister went through, he'd have grown a backbone. But he never did. He came across as this meek and innocent/insecure and almost child-like man. Needless to say; he annoyed me for most of the book.
Then you have Ramon who also is all over the place. Happy and bouncy, but also depressed and mellow. Kind, but also a cruel and inconsiderate. Add to it a past that he doesn't want to let go of and ones that comes back to haunt him....
I never really felt the connection between Charlie and Ramon, they never made sense to me as a couple. And even less how they started out and the insta-love/obsessive stalker vibe over it all. Nothing about the characters or the plot felt believable (or even likable) to me and I struggled my way through this book.
I won't go into the plot because most of it didn't make sense. In a way there wasn't really one, but there was still too much of it.... (Like I said - it didn't make any sense)
This was my first Clampett book, and sadly it will most likely be my last.
A free copy of this book was provided in exchange for an honest review.