Noah Trevelyan has lost his moorings. Disowned over his sexuality as a teenager, he hasn't been back to his home on the Outer Banks since his fisherman father kicked him out. But when he returns for the Old Man's funeral, he discovers his father left him the house and boat in his will. Noah must choose whether to stay or go, but he won't be alone. There's Ian, working to overcome the emotional scars left by a domineering ex-boyfriend, and Ty, a cheerful housekeeper who's struggling to take care of his Alzheimer's-stricken aunt. There's Joshua too, running from the destruction of his old life, and Gabriel, who was once beaten and left for dead, and doesn't know how to survive on his own.
Will they find in each other the strength and courage to keep living—and learn, together, how to love again? A polyamorous relationship is the last thing any of them expected to find in the Outer Banks, but it might be what they need most, and it might even be their redemption—if they can keep their group from breaking apart under the pressure.
What Lorix thought:
"

Gabriel, looking up, was as naked as a man could be, and it had nothing to do with clothing.

"
This was my first Max MacGowan book - and I can tell you now, it won't be my last. I'm not one to be all grabby hands at a book featuring a polyamorous relationship - or menage of any kind really. That's not to say I won't read them (obviously) but there has to be more to the story than just good naked times for it to work for me. This book won me over for two reasons; firstly I'm taken with stories where a character revisits a childhood home. There is something about the emotional mix of past and present that works for me in books. Secondly - quite simply - I liked the cover.
"

Any metaphor worth extending was worth overextending, in Ian's opinion.

"
There was something Arvinesque about this story. I love Eric Arvin's words and this very much has that vibe as far as I am concerned. Clever prose, witty and meaningful, worked well to bring the stories of these five virtual strangers together. To lend understanding of the emotional journey that happens when embarking on an unconventional relationship, such as shared by the men in this book, rather than just relying on some hot sex, made me, the reader, feel a part of their story.
Each character was well defined and unique - I was worried that I'd lose track of who was who with five MC's in one relationship to concentrate on, but they were easily definable. I knew who Noah, Ian, Ty, Joshua and Gabriel were. I understood their quirks and characteristics and fell a little in love with all of them.
"

Everything was just half a bubble off plumb.

"
It was an interesting story that didn't rely on the same old tired traits, metaphors and phrases. A book I really enjoyed and an author I can't wait to read more of.
What Fantasy Living thought...
Having an orgy the night of your father's funeral is a perfectly rational reaction to death…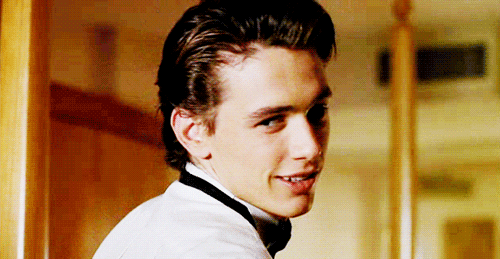 But no, really, I get it. Noah wants to forget and he can't decide which of the four hotties he has sitting in his house, to choose from, so Gabriel makes the choice for him and initiates some sort of fellacio orgy…. It is fucking hot. Seriously. Bodies are everywhere. Everyone gets lucky. Five is NOT a crowd. Promise.
See?!
In all seriousness, this was a good read. I enjoyed it immensely, and the five-way sex scenes were pretty good too.
What irritated me was the five points of view. Not necessarily their points of view, but the frequency with which the points of view changed. I felt like I barely got inside each character's head before I was thrust into someone else's thoughts. There was a particularly spectacular sex scene where Gabriel was getting pounded and just when I was expecting the money shot, because I
needed
that money shot, it switches to Josh's point of view. I was
livid
.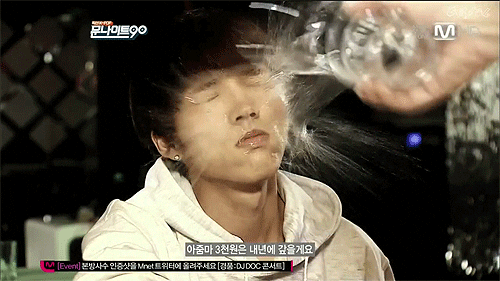 While I got a decent background, and character development for the three locals, and Joshua, I did not get enough of Gabriel. I think his character was the one who had the most to work with, but I didn't get nearly as much as I wanted from him.
I imagine it's a tricky balancing act when writing a poly relationship, to ensure everyone has a decent amount of time. Plot is important, and I thought that the plot was decent to a degree. It wasn't fantastic but it held together enough to let the relationship development work.
I just think there was too much going on. I liked all the characters, and of course they all have a past, but I found that each of them having their own plot drama held the story back a little bit.
Ian I didn't quite understand. I couldn't get a true read on his personality, or why he picked his ex. He was sort of a wildcard. He was put together, but made a huge error in judgement with his ex. When we first meet him he gives of a mischievous and flirtation persona, but then when we get to know him he's somewhat conservative and a little uptight and controlling. While I liked him, his personality was contradictory and I didn't quite
get
him.
Gabriel was the broken one. There was so much to work with there. Sweet and gentle, but apparently had some sort of
thing
… I don't know if it was a mental health issue, trauma from his past, a neediness in his personality, I don't really think the author knew. I thought he was a great addition to the relationship but he is still a mystery to me. I needed more from him to completely understand who he was and what got him to the place he was when he met the other men.
Ty was adorable. Goofy and light. I enjoyed him and thought he had a good back story. The boy next door, everyone can't help but love and want to be around, his character wasn't completely fleshed out but it was enough that I felt comfortable with the amount of information I had. He was still a bit awkward, up to the end, but I thought he belonged. He just needed a bit more nurturing to come into his own.
Noah - Again, I wasn't quite sure what his personality was. He seemed to be the, I want to say Alpha of the group, but it doesn't quite fit. He was definitely the one who made most of the decisions, and directed the group in a way that benefited everyone. Who he was at the funeral was not who he was when he got to his father's house, and my head spun a bit at the difference. But he was solid and flexible with the other men.
A huge gap in the story building was the jobs. Only Ty appeared to have a J.O.B. Gabriel's lack of employment was explained, as was Joshua's. Ian's profession was explained but he never seemed to leave the houses, or if he did, it was to go shopping. I can't recall where he got his money from. Noah's life
before
wasn't really explained either. And while he inherited a house from his father, there really wasn't anything that explained his lack of fuss over staying on the island. I just didn't understand what he actually did, or would do. It seemed that they were all financially fine, but with no evidence to suggest this was true.
There were a fair few holes, but I still enjoyed the story. There were some great scenes, and good relationship building between the characters, some more than others. I liked all the men, and wanted their relationship to work. I enjoyed getting to know them, as much as I could, and the dialogue was fun.
The connection between Joshua and Gabriel I could see was something unique and special and I really want to explore that more. The same with Ian, Noah, and Ty. I loved their chemistry. Of course they all had great chemistry, but if their relationship ever moved on from being five, that is how I think it would go. It was clear that Ty has had a crush on Ian for a really long time, so it was great to see them together.
The conflict resolution was not believable, but because it would spoil the story, I'll just say, ignore it, and enjoy the rest of the book for what it is.
Recommended for those who want a light-ish Poly-romance between five men.
For more information:
Dreamspinner Press
Goodreads
Booklikes
Did you check out Max McGowan's visit earlier today? See here!