Three years ago Lyle made a mistake that cost him his freedom, and almost his life. Now, sick to death of watching his father love the man that Lyle wanted, Lyle accepts an offer to leave Wolf, WY behind and see what life in Washington, D.C. can do for him instead.
When Lyle comes across a seductive, attractive stranger with a fascinating yet terrifying view of humanity, he's more than intrigued. It doesn't take Lyle long to realize that Arius isn't just playing games, though, and when Lyle runs across a secret in Arius' lair he has no choice but to flee, even knowing his actions will enrage Arius.
On the run, with only a psychic's second sight and his own instinct to help him, Lyle has nowhere to go but home. The only question is, will they have him when he shows up.
A.F. Henley returns with the wolfy O'Connell family in the book #2 of the Wolf series,
Wolf, en Garde
. This is a series you must read in order, I wouldn't suggest as a standalone. I really enjoyed the ideas in book #1,
Wolf, WY
and jumped at the chance to read book #2. I'll admit I skipped over the most of the blurb in my haste and didn't see the one type of paranormal that isn't my fave...psychics.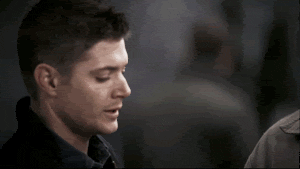 Thankfully, the psychic stuff was late to the game and not as heavy. Plus, this psychic was cool in a way. This story had more things going for it than
Wolf, WY
: more Arius, more paranormal background vs. real world delving, more sex and more Lyle!
This is Lyle's book and starts three years after book #1 ends. Book #1 had a clear winner in the lopsided love triangle that wasn't, Lyle pining for his father's lover. His lust was a beautiful monster in that book. I lived for each moment he tracked Randy down. But since the story ends with a HEA...why Lyle is still stuck in the same mindset 3 years later at 21 years old without evolving, seemed a little odd for me. I know Wolf as a town is small but he didn't get his objection of affection and he can get very intense. No one came to blows and just let it simmer for all those years?
I thought Lyle would have got over it or somehow they'd have to put a major kibosh on the situation.
Wolf, en Garde
starts with a visit to Washington D.C. and with Randy's parents. Randy's folks and the tensed O'Connell family make for an interesting bunch since all paranormal activity has to be kept a secret from humans. Lyle meets the charismatic Arius and gets swept off his feet in a whirlwind lust affair that provided one of the hottest moments in this book.
"Come here, wolf. Fuck me like you've dreamed of fucking that flutterfly of your father's."
Lyle is still tormented emotionally and stays in Washington D.C. under this guise of unleashing the wolf side he never fully got to embrace at home. But things aren't as they seem, double crossing characters are afoot. There are secrets, the paranormal agency snooping around and one scent that drives Lyle wild. If you're a reader who prefers the main character
only having
sex with the main lead, this isn't the book for you. Lyle finds his lead in an unusual circumstance.
Lyle starts to mature...some towards the end. The lying and subterfuge kind of proved he's definitely 21 and apt to make mistakes. Because he makes a good number of them in this book. But I liked him and his family in both books. Randy's family...the author has a way of writing characters that play both sides of the fence and that seem like jerks really well (ex. Vaughan, Randy's mom) But they also can be off putting to read about.
The story goes from country boy in a city to exploring his paranormal limits to road trip. I wasn't seeing that coming. In fact this story would take different routes to get to a central point. Call it quirky, or a different writing style. For example, Lyle meets someone new and he doesn't ask questions about who they or or really introduces himself until way later, just takes a stranger into his life when he's supposed to wary.
This story is readable, has decent action and a little intrigue. It's told mostly from Lyle's POV, so some plot points are clear. Maybe it adds to the intrigue but I got a little peeved at not getting enough answers.
While I enjoyed the story, there were parts that weren't as strong.
The meandering way it took to get to the point
- the story would explain and detail the setting, the thoughts, everything...sometimes it worked. Sometimes it read redundant. This is a product of the writer's style. It's quirky and sometimes it read like pantsy plot because I found myself questioning what did it add to the overall story.
The Ending
- it felt too abrupt. I see it's leading for another book in the series but the story was leading to a big battle and it was over so quickly and not satisfying at all. I would have rated this story a little higher but the climax was barely a blip in the long novel, leaving more unanswered questions like why the psychic, how did they get involved? I can see the villain's master plan, but it was too muddled in areas for me.
Overall, I like the paranormal ideas in this series but I hope the third book will have some major answers or I can easily see myself giving up on this series.
Check out on Goodreads or Booklikes!