It's the unicorns' birthday! Everybody dance now!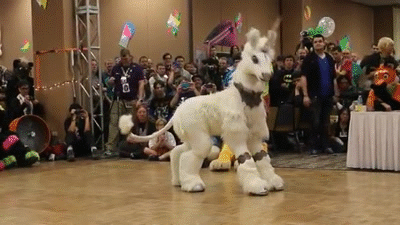 Boy Meets Boy Reviews is officially FOUR!
Boy Meets Boy Reviews started out as an idea between a group of book reading friends, who wanted to share their passion with the masses! We're delighted that you took the time to visit us!
And you've continued to visit for the past four years!
We can not only read our books, but we can tie our shoes, count our numbers, spell words and use our imagination! Lose the training wheels, the unicorns are here to play!
We asked our favorite authors and publishers to join the unicorn jamboree and join they did. They joined HARD like a BOSS!
Wait a minute there guys, there are unicorn horns for everyone!
We're bringing back the popular
giveaway-a-day
! And you know what else we're bringing?
Flash fiction-a-day
too!
Want a list of the authors participating? Here's a taste: _l_ __st_n, C_rd_n_ C., T_l B___r, J_ck L. Pyk_, M_g H_rd_ng, K__r_ _ndr_ws and _nn_b_ll_ J_c_bs! Hmm looks like we might need to work on our spelling, the pesky vowels have run away!
We have games covered on our site, Twitter and Facebook!
Unicorn Trivia Game Returns!
We're doing the daily trivia questions again this year. They will be worth a specified point value and the person who has the most points per week will win DSP credits!
Rules:
1. The questions will be on LGBT books. We usually have between 3-5 posts a day and the question could be posted on any one of those posts. The questions will
ALWAYS
need to have the author in the answer, but sometimes we'll be looking for the title of the book, series name or specific character/moment/item/all sorts of things this year! Unlike last year, there will be more than one question per day, but not all days. Tricky unicorns are tricky.
SO STAY WOKE!
ETA: BEGINNING NOVEMBER 13TH! 2. The objective is to answer the question correctly first Randomizer will be used to choose a winner to collect the points. Point values will be noted on the question.
3. Once you know the answer, you'll need to tag @BMBReviews on Twitter as well as tag (or type if you can't find them) the author(s) names.
Be sure to include both authors if there are two.
4. Points will be
cumulative throughout the week
and winners for the week will be announced on Sundays e.g. 5th, 12th, 19th & 26th. The email address you give
must match
your DSP account to receive the credits.
5. In the event of a tie, there will be a tiebreaker question asked on the following Monday and it will be tagged as such so as not to be confused with the question of the day.
Good luck!
Every Saturday this month, go on our
Facebook page
to win GRL 2017 swag including signed paperbacks! (Like our page to make tagging the winner easier)
More you say?
How about a weekly giveaway on this page? Look at that you don't even need to change your clothes...or wear any at all for the next bit!
Let's start the day off right! Thanks to NineStar Press (it's their anniversary month too!) we'll be giving away 4 x $10 gift codes on a weekly basis!
Week #1 - $10 NineStar Press Gift Certificate - Starts November 1st - Ends November 8th @ Midnight EST
CLOSED - Go to Week #2
a Rafflecopter giveaway
Week #2 - $10 NineStar Press Gift Certificate -
Starts November 8th - Ends November 15th @ Midnight EST CLOSED - Go to Week #3
a Rafflecopter giveaway
Week #3
-
$10 NineStar Press Gift Certificate
-
Starts November 15th - Ends November 22nd @ Midnight EST
a Rafflecopter giveaway
Week #4
-
$10 NineStar Press Gift Certificate
-
Starts November 22nd - Ends November 29th @ Midnight EST
a Rafflecopter giveaway
And wait for it...there's more! SO MUCH more! We're hosting a
SUPER DUPER SLAM BAM WHIZ WANG UNICORN ANNIVERSARY SHENANIGANS MONTH LONG GIVEAWAY
!
Ends December 1st, Midnight EST
a Rafflecopter giveaway
And what is in this
super duper slam bam whiz wang
unicorn anniversary shenanigans giveaway
?
Imagine being able to stock your eBook shelf
AND
audiobook shelf. Because with this giveaway... you sure as hell can!
Thanks to Dreamspinner Press, we'll be giving away
EIGHT eBooks AND FOUR audiobooks from DSP
to ONE person!
Think of the possibilities!
Today you're a unicorn right along with us! Join in if you'd like, christen yourself with your new unicorn persona with the anointed
Unicorn Name Generator
(let us know in the comments below)!
Unicorn poetry and haiku welcomed!
Missed a day?
We'll try to update after the authors' posts are live!
11/1 -
Sidney Bell
11/2 -
Bru Baker
11/3 -
Cordelia Kingsbridge
11/3 -
Felice Stevens
11/4 -
Joanna Chambers
11/5 -
Kaje Harper
11/6 -
J.C. Long
11/6 -
Anna Martin
11/7 -
Erin McLellan
11/7 -
J.A. Rock
11/8 -
Anyta Sunday
11/8 -
Meg Harding
11/9 -
Tanya Chris
11/9 -
Zev de Valera
11/10 -
Jane Davitt
11/10 -
Shira Anthony
11/11 -
Annabelle Jacobs
11/12 -
J.K. Hogan
11/12 -
Mary Calmes
11/13 -
K.A. Merikan
11/13 -
Mason Thomas
11/14 -
Soren Summers
11/14 -
Tamryn Eradani
11/15 -
Kim Fielding
11/16 -
J. Scott Coatsworth
11/16 -
Marshall Thornton
11/17 -
Elle Keaton
11/17 -
Brandon Witt
11/18 -
A.F. Henley
11/18 -
Victoria Sue
11/19 -
11/19 -
11/20 -
11/21 -
11/22 -
11/23 -
11/24 -
11/25 -
11/26 -
11/26 -
11/27 -
11/27 -
11/28 -
11/28
11/29 -
11/29 -
11/30 -
11/30 -