A private detective finds passion, danger, and the love of a lifetime when he hunts down a lost earl in Victorian London.
On the trail of an aristocrat's secret son, enquiry agent Mark Braglewicz finds his quarry in a music hall, performing as a trapeze artist with his twin sister. Graceful, beautiful, elusive, and strong, Pen Starling is like nobody Mark's ever met—and everything he's ever wanted. But the long-haired acrobat has an earldom and a fortune to claim.
Pen doesn't want to live as any sort of man, least of all a nobleman. The thought of being wealthy, titled, and always in the public eye is horrifying. He likes his life now—his days on the trapeze, his nights with Mark. And he won't be pushed into taking a title that would destroy his soul.
But there's a killer stalking London's foggy streets, and more lives than just Pen's are at risk. Mark decides he must force the reluctant heir from music hall to manor house, to save Pen's neck. Betrayed by the one man he thought he could trust, Pen never wants to see his lover again. But when the killer comes after him, Pen must find a way to forgive—or he might not live long enough for Mark to make amends.
4.1666 average!
Chelsea - 5 Hearts
Wow. Just wow. That was sooo super adorable! My God, Mark and Pen are just the cutest couple!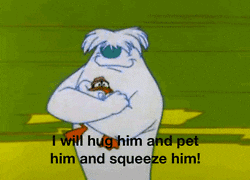 We know Mark well from the last couple of books, pragmatic, loyal, private investigator Mark! But he blew me away in this book, his thoughtfulness and understanding of everyone around him, especially Pen, was refreshing and slightly unexpected of him. Pen definitely needed him and their relationship was wonderful, no misunderstandings, yes there was conflict but that just made them stronger. Pen was the most interesting character and so well written! I love
love
genderfluid characters!
Yes that's right genderfluid... in the 1800s, when he is meant to be an earl… you can guess the predicament that this put him in.
I won't go into the overarching mystery so not to spoil anything but I will say this, I had no idea how this would all turn out until it was said and done. In the end, more pressing than finding the killer was the need to solve the mystery of how will Pen survive the life of an earl and it was
perfecto
!
Also I must say that Greta is one killer side character! I adored her! She had the presence of Christine from the Whyborne and Griffin series and what I wouldn't pay for those two to cross paths!
The ending to this series was wonderful! Such an all round happily ever after. Not to mention that last scene…. phew smoking hot!!! Very highly recommend this series.
Adam - 3.5 Hearts
I've been waiting for Mark and Pen's book since that dramatic family scene in book #2. The tension, both sexual and otherwise, between the two was tangible!
The final book in the Sins of the Cities series starts off in the middle of Mark's investigation to find the true heir of the earldom. In the midst of a fog that grips London, and provides cover for a killer, Mark tracks down Pen.
But things don't go according to plan, because Pen and Mark hit it off from the start. Business quickly turns into pleasure, and Mark finds himself fascinated by Pen.
Pen is equally intrigued, and pleasantly surprised when Mark accepts Pen's differences without fuss. Because Pen is neither man nor woman, and he hates the idea of a life of social conformity.
One thing I absolutely love about KJ Charles is that she walks the walk when it comes to diversity and inclusion. In contemporary Western society, Pen would likely use different pronouns and have more accurate words to explain his gender identity.
Even so, Pen's identity is never glossed over in the book, and it's central to the story.
Pen and Mark just
click
from the moment they meet. I thought the two were so sweet together. Plus, the physical chemistry between them was just as undeniable as the emotional chemistry.
I immediately connected to both MCs, and was rooting for their romance from the start. However, the honeymoon is short as the truth about Pen's parentage inevitably comes to light.
Given that the earldom and its sordid history were responsible for pushing much of the story forward in the last two books, I was expecting a more climactic showdown in book 3. That didn't really happen. But even so, the mystery was entertaining enough to keep me engaged.
Also, I really liked seeing how Pen dealt with the huge changes in his life, and how Mark was on his side every step of the way, even when things were shaky.
Overall, 'An Unsuitable Heir' was an entertaining read. It wasn't my favourite, but it definitely wraps up the series on a high note. If you're looking for complex characters, sweet romances, and a gripping mystery, give this series a try!
SheReadsALot - 4 Hearts
"-I'm not a woman, but that doesn't make me a man either."
"Right. What?"
"You heard."
K.J. Charles returns with the last addition to the Sins of the Cities, book #3
An Suitable Heir
. And I have been waiting on this book since reading about 31 year old private enquiry agent Mark Braglewicz in the first book. He's the plain speaking detective that will seek the truth no matter if it hurts.
You must read this series in order and don't skip to get to the one armed detective to get why Mark is so great. He's on the hunt for the lost heir and what he finds is not what he expects.
The Flying Starlings, 23 year old twins Pen and Greta have been right under everyone's noses in London, working as trapeze artists. When I learned who Mark's lover would be I wondered how it could ever work, an acrobat aristocrat in Victorian Britain? No way! And then make the long lost heir gender fluid? Say what?
Thankfully, the premise was handled in Charles' more than capable hand. and the story despite the gloomy setting was light. With the mystery of "Fogman" looming, a noble family's dirty secrets just dripping out of various sources, I thought Pen being non binary in Victorian times when it wouldn't have a word to exist at the time was going to be a lot.
Not so. It was relatively easy once Pen had found a person to listen and understand. There were minor struggles but nothing that brought the plot to a halt.
"Bit of a leap in the dark, though?" Mark suggested, in a last gasp of decency.

Pen smiled, gloriously, a full, wide smile that lit his face and gave him a startling resemblance to Clem. "Mark. Leaping in the dark is what I do."
The romance was uncomplicated. Pen and Mark are round pegs in society's square hole and they don't need to fit it, nor should anyone. Being as most of the conflict was internal for Pen: how Pen's perceived, how others expect Pen to fit society's gender norms and Pen's trauma from a lifetime of battling the expectations, other than the murder lurking about, nothing much happens.
It's a case of boy meets Pen. Boy doesn't care which way a person is as long as they're happy. Pen likes that someone gets the way Pen's world is. And they fall for each other super quick. It's borderline insta-love and light and sweet really. The 'I love you's' come pretty quick with the amount of time the main characters spend together on page. Granted, some parts were time jumped.
The strongest character of the book: Lazarus.
Mark is rock solid as always. And consistent which is a perfect foil for Pen.
But Justin Lazarus, the shining smarmy star from Book #2, returns to assist when needed. And I hands down adore the snake! Some might say he's a hustler, liar and cheat.
And they're correct.
But I also say he's deviously clever.
He stole the show for me, even though his page time is limited. I might be seeing this through green colored greasy glasses. But dude is awesome. I would seriously read a book of his misadventures. He goes into K.J. Charles fave characters list for sure.
A close second for this book? Greta. What a great sister to have.
The mystery is wrapped up quite neatly. And there is a solid HEA despite the time period. All of the couples introduced found a great match. This book isn't my most favorite of the series. It didn't turn out to be what I hoped for. I wanted more page time between Mark and Pen, more intimate moments. Mark's super practical and plain speaking, I don't think it would have added more to the plot. I think it's part greed, part being ensnared by the Mark from books #1-2. Any angsting he did was told tot he reader instead of being read about.
I love the way Pen was written and respect that was given. Both main characters are strong and though the story is told through dual POV, it's really Pen's book.
As it should be. Pen's glorious. ;D
I definitely recommend this series.