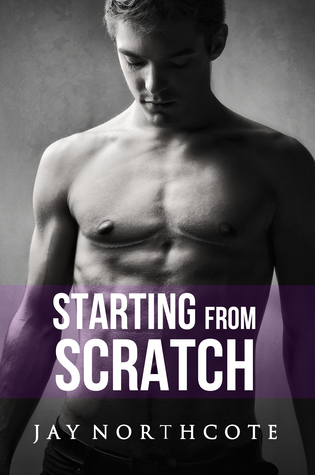 Starting over isn't easy, but Ben is ready to live his life as the man he was always meant to be.
Ben is transgender and back at university after hormone treatment and chest surgery. His new housemates have no idea about his history and Ben would prefer to keep it that way. He's starting from scratch and his life is finally on track, except in the romance department. The idea of dating guys as a guy is exhilarating but terrifying, because if Ben wants a boyfriend he'll have to disclose his secret.
Sid is drawn to Ben from the moment they meet. He normally gets what he wants—in the short term at least. Ben's guarded at first, and Sid's not used to guys rejecting his advances. He eventually charms his way through Ben's defences and helps Ben on his journey of sexual awakening.
It doesn't matter to Sid that Ben is trans. He's attracted to the whole person, and isn't worried about what is—or isn't—in Ben's pants. They're good together, and both of them are falling hard and fast, but Ben's insecurities keep getting in the way. If Sid can convince Ben he's committed, will Ben finally be able to put his heart on the line?
Although this book is part of the Housemates series, it has new main characters, a satisfying happy ending, and can be read as a standalone.
Averaged!
Adam - 3.5 Hearts
Back from the holidays, Ben resolves to make friends. Being a gay trans man comes with certain challenges, and Ben's insecurities have made it difficult to meet new people.
I really appreciated the way Ben's experiences were portrayed. It was clear that Jay Northcote was writing parts of his own life into the pages. Ben deals with gender dysphoria and people's misconceptions, but he's also determined to live his life to the fullest.
Sid is also very likeable from the beginning. He's very different from Ben - outgoing and a bit of a flirt. I thought his reaction to finding out that Ben was transgender was authentic. He has to give it some thought, but he doesn't let that overshadow how much he likes Ben.
The romance between Ben and Sid begins slowly. There's some flirting and text messages, but Ben shies away a few times. Ordinarily, I'm not a fan of the hot-and-cold routine, but I completely understood where Ben was coming from.
Once Ben agrees to a date, he and Sid take things at a gradual pace. Previous books in this series moved considerably faster, but I liked the laid back pace in book #5.
Also, this book isn't as steamy as previous books in the series. Ben wants to take things slowly, and Sid's completely fine with that. While there may not be a sex scene every few pages, the sex scenes that were there were still hot and sweet.
This is definitely a relationship- and character-driven story. The focus is all on Sid and Ben.
The emotional connection between the two was very obvious. The affection between them grew slowly, while they were cuddling, cooking for each other, and just spending time together.
Though Ben deals with gender dysphoria and anxiety, this isn't a particularly angsty book. The drama, when it does come near the end, doesn't last very long.
By the end, I had no doubt that Ben and Sid would make it in the long-run. The two built a solid base for their relationship, and both were clearly head over heels for the other. Overall, this was an enjoyable slow-paced read!
Chelsea - 4.5 Hearts
Another sweet romantic book in this lovely series! This was my first book with a transgender main character and honestly, I only felt safe venturing into this genre with Jay Northcote. His characters are always loveable and his stories will always be emotional but sweet, with glorious HEA's! And I'd say this was one of the most sweetest and angst free, as well as one of the most emotional novels in the series.
Ben is venturing out into the social world for the first time after completing his transition as a transgender man. Obviously he has to work at opening himself up to others and trusting them not to reject or hurt him, lucky for him he meets Sid who is absolute perfection. Sid automatically sees the person Ben is, the man, and falls for him with ease.
The ease of their relationship is where some conflict comes into play or me. Possibly… maybe…. this was a tad
too
sweet… there was nothing for these two to really develop on because they were so perfect for each other. Maybe it was just Sid that was too perfect and seeing more of his insecurities would have helped develop their relationship differently. However, on the other hand, Ben goes through a lot in his own head in regards to trusting Sid and trying to work on his own self-confidence.Transitioning was already such an emotional journey for Ben and I was glad he didn't have to go through anything else 'relationship wise'. I mean that's why I chose Northcote for my cherry popping, I knew my characters wouldn't go through hell.
It was a very fine line to balance, not making the book too sweet or too emotionally stressful, it definitely leaned toward the too sweet side but was still absolutely fabulous! It was such a great way to introduce me and any other newbies to some of the feelings and fears transgender people face.
Very much looking forward to Johnny's story! Love this series!
A copy provided for an honest review.
Don't miss today's release blitz HERE