Handsome Tom Wells sets lonely Scott Palmer's heart racing as he watches Tom come and go from his apartment across the street. Scott longs to meet Tom, and when he scores a new job delivering goods for a local distributer, fate hands him the opportunity.
Tom works in a nightclub—the Candy Apple, and in the sultry environs, a masked stranger seduces Tom. The seeds of passion are sown, but just who has ignited Tom's passion?
Scott's longing to know Tom leads him to join the elite nightclub. On his first visit, the club holds a masquerade event.
Who is kissing who? Who's under the black velvet mask?
An erotic MM romance, with a twist and HEA.

This is going to get ugly and apologize in advance for the cursing. I know it's verboten of me as a reviewer, but I'll say my piece and fuck the chips and where they fall.

I consider myself a reasonable person. I tend to give people the benefit of the doubt, always remember there are two sides to every story and shy away from making snap decisions. So when I came across this quote:

He couldn't be the Bi guy could he, just jerking me around? Nah they're different. What am I thinking? They are so different.
Different? Fairly innocuous word. Not necessarily negative. What's "different" mean? So I keep reading because that's my only hope of gaining some sort of insight. And the "Bi guy" proceeds to get demonized and compared to "a wolf".
This man had the air of a predator.
He's also described as insincere, unwilling to respect boundaries and won't deign to give either of the MCs his name because he's not that kind of guy, but is more than willing to fuck them both to teach them "what love is". There's a strong implication that the women folk are just as disposable to him.

Mkay… different's starting to look like "different" is a bit hostile or maybe someone has an ax to grind? So me being me, I poked around and discovered this author is new to mm which makes all of the above look a lot like pandering to the gay community in a transparent attempt to curry favor by trampling on the bisexuals which I cannot abide.
The flag is a rainbow for a reason so either embrace the whole goddamn thing or if that's too much to muster up then omit the divisive and prejudicial verbiage and characterizations of the rest of the queer community or fuck clean off with that bigotry. I have little patience for those who stir contention with an ulterior motive.


As if that weren't enough to earn the 1 Heart I'm giving it, the story itself didn't even come close to compensating for the hatemongering which by the way, served no real purpose plot wise. Nothing like shoehorning in some biphobia for shits and giggles.


Anywhat, it started off cute and reminded me a little of Worth Waiting For by Kim Dare which I loved. Scott has been harboring a secret crush for his sexy neighbor and has pretty much decided he's THE ONE from having watched him. For months. A tiny bit creepy. He's unemployed, living off what I've no idea and refuses to move because then he won't be able to have any sort of "contact" with Tom if he does. Annnnddd we've just moved into Creepersville.

Indeed.

The more I read the more cockamamie this whole premise became. Scott is crazy hot. He works out all the time and has a "huge cock" so why not just "accidentally" run into Tom when they're both out running? With your huge cock? Or whatever? There are no indications of mental health issues so why be a creepy stalker? Instead he follows Tom to work and decides to join the super secret club that's not listed anywhere and, evidently, requires you to shell out the coin before they inform you that you've just joined an exclusive sex club.
From then on it was a slow descent into instalove hell. Both of these guys read like chicks with dicks. They talk about their feelings in their incessant internal monologues. On and on about how lonely they are and how much they long for LUUUUUUUBBBBBBB and a committed relationship. The character development is abysmal with even less plot development. They're both shallow and superficial and their conversations are stilted. They are plastic people with no soul.
The sex is adolescent, and by adolescent I mean, over in a flash. Their cocks are constantly dripping precum and soaking things or jerking or tingling and there was even a melted ass at one point. I'm pretty sure that's going to require some medical attention. They are incapable of keeping their hands off each other even at Tom's work! I realize that he works at a sex club but I'm pretty sure staff fucking randoms in the storeroom is frowned upon at minimum and grounds for termination regardless of where you work. Of course they only last about 90 seconds so I'm assuming no one noticed? Lookit. I appreciate a cock hungry slut as much as the next person but there's such a thing as hitting your target and then there's annihilating your target.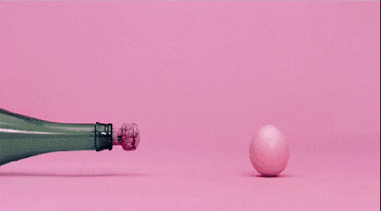 It's hard to imagine that they aren't 16 yr olds for a multitude of reasons, but both have graduated from college and held jobs for a reasonable length of time so they've got to be at least late 20s. Hands down, they are the most puerile twenty somethings I've ever read.


The writing style is muddled and doesn't flow well. It's riddled with repetition and lacks creativity. The conflict resolution had no meat on its bones and the ending was feeble and saccharine.


So, I can't recommend this to anyone, but I can recommend some sensitivity training and some increased awareness of the entire LGBTQ community.
A review copy was provided in exchange for an honest opinion.
Find out more on Goodreads.