5 reviewers: Ann, Fantasy Living, Optimist King's Wench Reflection & SheReadsALot
30 short shifter stories... 30 various authors
6 consecutive Sundays...it's going to be a blast and a half!
Bring on the animal shifters of all types!
Today we're reviewing: Deja Black, Fil Preis, Asta Idonea, Nora Roth and Ava Hayden.
Check out Week 1 reviews here!
Interested in purchasing the individual titles? Click on the title above the book covers.
They Called Him Nightmare by Deja Black
Growing up, Kai Bennu was taunted for skin dark as midnight and his otherworldly appearance. They called him Nightmare, but Alec Vasilios, a wealthy and powerful businessman, wants to call Kai his own. Kai's past has left him with little trust in others and even more reluctance to surrender himself to Alec's power. With both men harboring supernatural secrets, finding common ground won't come without sacrifice.
Reflection - 3 Hearts
'...I walked amongst two-legged hearty meals filled with spicy flavours and sparkling energy...'
I am in a wee bit of a quandary here because I love the imagery and the concept, although I believe the pacing lets the story down. I also have a niggling ethical dilemma (more of which later).
Shortcomings aside, I thoroughly enjoyed this story and the magic it conjures, but then as you may know, I revel in angst.
The story details a period in Kai Bennu's aka Nightmare's school years. He is picked on by schoolmates and staff because of his appearance. Apparently no one takes the time to know or appreciate the sweet guy he is except for his adoptive mum. Juxtaposed to this, Alec Vasilios is an all round popular guy at school, adored by all he meets despite the barely covered disdain he holds for humans. The irony. The irony.
A quick glance at the blurb would have you believe that when these two come together there are issues of trust and hurt and prejudice and perception to overcome. Indeed I wouldn't argue in the slightest. Picture a seesaw, that is the image springing to mind for me - one end tipped to the ground and the other staying steadfast midair no matter how much the riders want to sweep to the ground or rise back up.
Essentially the weight in this story is skewed. Too much time spent on the callowness of youth and a brief foray as their adult selves. My preference would have been balance at least, or skewed the other way around.
Right, so let's unpick my ethical quandary just a little too. I am wary of the trope of white rescuer and essentially that is the role assigned to Alec. He sees the beauty and passion within Kia and ignores the prejudice of others.
Kai suffers because of 'skin dark as midnight and his otherworldly appearance'. From my reading this is the only reason for discrimination (well, possibly Kai's searing touch doesn't help). My comfort levels would have been less impugned if Alec did not bear the descriptor of 'Golden Boy'. Instead, the contrast played into too many stereotypes of disempowerment to sit well with me. If Kai was given an opportunity to seek his own redemption rather than portray a passive and maligned victim I would have cheered. Perhaps it is my political correctness leaping into overload. Maybe this story exposes the nature of discrimination and acceptance and the use of fantasy spotlights bigotry and manipulation. Possibly. Regardless, I am left deeply uncomfortable.
Perhaps that's the intention of the author? Perhaps I am over thinking?
In conclusion the writing style is voluptuous and I loved it, the concept more than intriguing, certainly thought provoking, however for me, the character development is too flimsy and the trope ill conceived. I am left unsatisfied if intrigued whilst guessing motivation without satisfactory explanation. I would be interested to check out a full length novel by this author however this story on balance is....um....too short.
Fantasy Living - 4 Hearts
This story was intense. I was not expecting that level of intensity from such a short story.
Kai just wants to be left alone to live his life in solitude, taking care of his mother, and brooding about life.
Alec sees this boy in the halls at his high school, that they call Nightmare, and he cannot get him out of his mind. They connect on a soul deep level, but Kai is determined to stay away because nothing good can come of Alec, and the feelings he brings out; the want, and the 'mine'.
There is a level of darkness in this that screams possession. It is in every page, and builds to something unstoppable. I felt it simmering from the very beginning, and that feeling kept me engaged.
I was not expecting the outcome of this story, but I suppose I should have picked up the clues. I was a little let down by the ending but the build up was masterful. Maybe it's just that I wanted a little more. But I am pretty sure I say that with most short stories I read. I'm greedy that way.
I would definitely go for something longer by this author. The mastery is there, and this felt like a perfect sample.
Recommended for anyone who likes things a little angsty, and paranormal (or if you want to sample paranormal before committing to the genre).
SheReadsALot - 4.5 Hearts
"Tell me what you wanted because you have to know, Golden Boy, what you're getting here. What I'm giving you is like nothing you've ever had. Once you've had this, you're done. I'm branding you, going make you, your ass, mine"
Where to begin?
This itty bitty story about a boy who hurts and tries to keep it in packed a punch. The ideas were great, the way it's told is dark and quirky. It relied heavily on the ideas and I reveled in them. Sometimes a short story gives bones with some meat, it's enough to satisfy but not nearly enough for readers who crave the entire story.
"They Called Him Nightmare by Deja Black is a story about two hurt paranormal beings who are damaged, they are the opposite of what others perceive them to be. Kai Bennu is dark skinned, quiet and otherworldly. He's earned the nickname "Nightmare" for his appearance in small town South Carolina. Peers and even some of the faculty ostracize him for being different, prejudiced for the color of his skin. Alec is the epitome of the little community in that small town, he's their "Golden Boy", their version of beauty with his golden skin, blonde hair and charming ways. But Alec is a monster and he knows it. He's arrogant in his supernatural ways...having to go high school when all he wants to commit is murder.
Potential trigger: mention of dub-con sex scenes, bullying
Alec's allure fools everyone except Kai. Alec sees past the quiet facade, ignores the nicknames and studies the person. Both know there's an
otherness
but do nothing about it except for an electric touch. That continues to haunt them ten years later.
The way this story is told is kind of odd beautiful, a dark fairy tale - flowery/poetic prose, slowly unfurling facts. I'm not usually a big fan of this writing style but it worked with the setup. Told in alternating 1st POV, I feel like I know an equal amount of each main character and not nearly enough. And the mystery of what both men are exactly is one of the strongest parts of this tale. One of the anthology's shortest stories, it's split in two halves - high school and a decade later.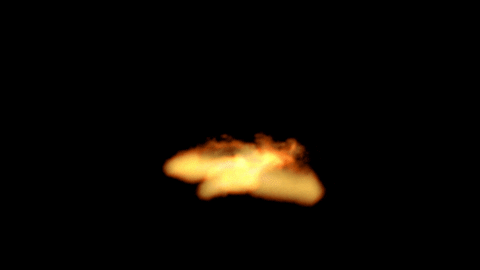 A decade later is fire, a tidbit of what I imagine is some magical times ahead.
Quibbles
- The only way the reader knows Alec's "wealthy businessman" status is from the blurb. It's missed in the story. The blurb sort of gets some things right about the story but it doesn't showcase some of the best part's to Kai. Could the story be longer? Sure, but if it's ever expanded - I'd love to explore this paranormal world. Alec and Kai's background is enough to be novel length worthy. I also wouldn't have minded more information on the decade separated. Kai's background is sad and mysterious. And right before the pivotal turning point, a little more insight before that moment, as to what went in the aggressor's head, how he'd finally accepted his fate wouldn't have hurt.
The story also isn't perfect but the rough edges worked for me. I don't think this story will work for every reader. What the nickname represents, the bullying, the darker tone of Alec might be off putting for some. The way it ends is more of a beginning, but this is paranormal mates...so it's an implied HEA.
Alec didn't save Kai, nor did Kai save Alec. Their lives continued after their initial meeting and separation, but neither man was for the better.
To me, they sort of saved themselves in the end.
To me, they finally were ready to be mates as adults. They marked each other as equals but weren't ready while they were in high school.
It was an intense affair for both sides.
They called him Nightmare...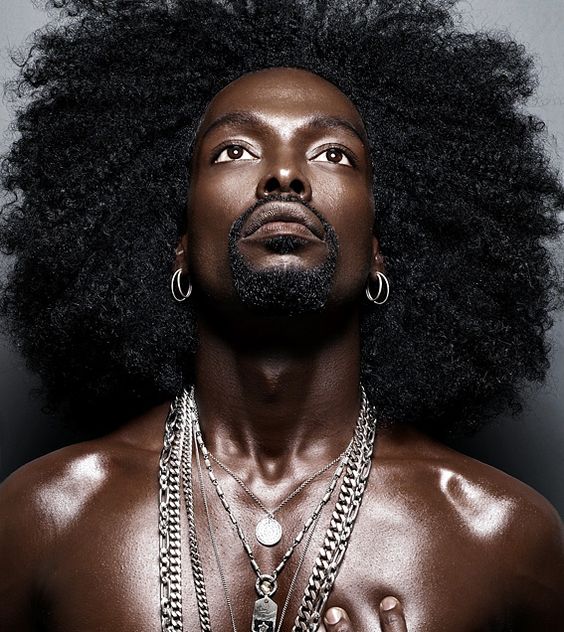 ...but all I saw was a dream come true.
Cupcake - 3 Hearts
Vamps and shifters just go together, don't they?
Ordinarily they're begrudging allies against a common foe, but here Alec and Kai are seemingly fated mates. I like that mucking with traditional roles and Black not only broke the chains of interspecies but made this an interracial relationship as well. In the deep South!
Alec and Kai are in high school when we meet them and Alec's a bit of gluttonous vampire. He's compelled and fed on one too many, so he and his keepers are forced to move. But he never forgets the boy who burned so bright.
To me, he was everything I wanted. To me, he was beautiful. I needed to run my fingers along his skin, to cherish him. In the heat of the blazing sun, I wanted to taste his sweat. I wanted him beneath me, a part of me, a part of my soul. He didn't frighten me. He entranced me. He called to me.
Black did an amazing job of building intrigue as to what Kai was and I loved the mother! How she was so accepting, no nonsense and seemed to have a sixth sense about everything. She maybe overshadowed the couple though.
I would've liked more backstory for both of the MCs and more relationship development. Once Alec returns 10 yrs later they went warp speed and then it was over. No epilogue, no nothing. It was all very jarring and left me unfulfilled.
But I would certainly read something else of hers. I like her manner of storytelling and would love to see what she could do with a longer story.
Add "They Called Him Nightmare" on Goodreads!
More Fish in the Sea by Fil Preis
Travel agent Jarrett Joynson won't let his cheating boyfriend spoil his dream vacation, but being alone in Hawaii is more difficult than he imagined. When his attempts to catch a new lover fail, he turns to his Wiccan faith to ask the moon for guidance.
Shark shape-shifter Kainalu Enakai is in a similar position. His last relationship fell apart because he couldn't share the truth with his boyfriend. Now Kainalu is on the prowl, looking for a new distraction.
When the moon draws Jarrett and Kainalu together, sparks fly. But the old scars on both their hearts cause trouble between them. If they cannot learn to trust each other, it will put not only their relationship in danger, but possibly Jarrett's life.
SheReadsALot - 2.25 Hearts
It's not a bad story. It's just forgettable.
"More Fish in the Sea" is a tiger shark shifter/human romance between two individuals who are pretty similar (save the shifting magic) in the lovely destination spot Hawaii.
Travel agent Jarrett goes on a dream vacation to mend his broken heart. He finally starts to recognize his doormat ways while single on the island. He doesn't want to be single though and craves being a relationship where a partner will respect his Wiccan ways. Kainalu also had a breakup with a boyfriend who did not care for his family's mysticism and ancient practices. Good thing Kainalu didn't share his tiger shark shifting predicament with his ex-love. Kainalu has to shift every full moon.
Both main characters meet but are at different points in their lives...so they thought one night. Later on (the time change isn't really definite in here) they meet up, call on Mother Goddess, hook up (fade to nothing/black sex BTW) and discover what "Shark People "powers entail.
What you see in the blurb is exactly what you get.
Reading a story with main characters who are very similar, doesn't provide any tension or create anything memorable can lead to a dull read. Add to the repetition of the same points...it's dull city. I'm not one who enjoys this style of writing, it's more philosophic/mystical. I totally respect different beliefs and I thought a practicing Wiccan would bring something new to the game, but it was meh. I don't the story could be improved upon, it's just the way it's written. Execution can make or break a story - the pace dragged to me. In fact, I thought it was longer than it was. The story is told in alternating POV but more attention was given to Jarrett. Both the 'problem' between the MC's and ending were rushed.
Recommended?
Probably for people who like that sort of writing style.
For readers like me?
No.
Add "More Fish in the Sea" on Goodreads!
Quiet as a Mouse by Asta Idonea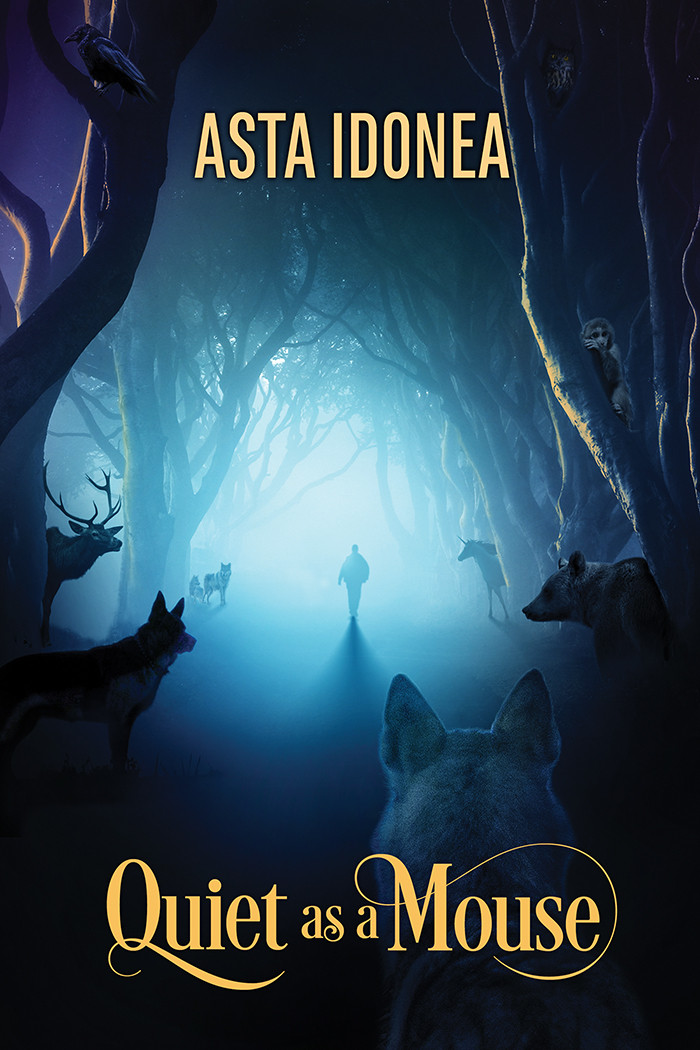 Upon moving to a new town, shy shifter Paul is instantly smitten with local choirmaster Cale. Wanting to spend as much time with Cale as possible, he becomes the proverbial church mouse so he can enjoy Cale's music without revealing his feelings. But when Cale sees him and traps are set, Paul faces a difficult choice. What does he want out of life, and does he have the courage to go after it? Will he be a man… or a mouse?
Cupcake - 3.5 Hearts
I'm having great luck with these little shifter stories!
I'm not much for anthologies but this one has introduced me to some authors that had been on my radar without having to commit to a full length novel. And unusual shifters!
Here we have a cute little mouse shifter, Paul, who's besotted with the choir director, Cale. Alas, he's too shy to approach him thinking he doesn't stand a chance, but he can't resist his inspired organ playing. So he regularly shifts and sneaks into the church, but one night gets a little too enraptured by the music and one thing leads to another and he finds himself a kept
man
mouse.
It's not so bad. He gets the good grain and gets to live with his true love. So…it's in a cage. Life's not perfect!
Idonea created an atmosphere that caught my attention right away. I loved all the classical music references and the tone of the story. She captured that essence of unrequited love and longing from Paul without being morose or sappy. The ending felt a little rushed but I liked the way things turned out.
An enjoyable story and introduction to an author through a variation on the idiom, 'will you be a man or a mouse?' I'll look forward to reading more from her in the future.

SheReadsALot - 3.25 Hearts
"Quiet as a Mouse"
is a fitting title. Because the story's tone is just that...quiet.
Set in a little British village, Asta Idonea's mouse shifter story introduces Paul as the timid shifter who is quiet, shy and in love with his choir director, Cale. He's moved a few times due to his paranormal secret and stayed in the village to be closer to Cale. Paul quietly stalks the director and ends caught in a mouse cage...to be a pet.
And he chooses to remain as one just to be closer to Cale.
The story is from Paul's POV and instead of showing more interactions between Cale and Paul, it just stays on the sidelines. I think the story could have shown a little more attraction between the protagonists. As is, it left me a little underwhelmed. I love the quiet ones but Paul was too passive for me.
No angst, no sex, no surprises. Everything keeps at an even (albeit a sedate) pace. After the soft reveal, the story rushes the ending and summarizes the HEA. Not really memorable, but not a bad story either. I wouldn't suggest this being your introductory read by this author.
Ann - 3.5 Hearts
Well, this was just too cute for itself.
The bulk of the story is told from Paul's point of view and there was no question the man was completely enamored with Cale the choir master. The author captured the feeling of an unrequited crush so well. His attitude was so pure and somewhat innocent towards Cale, it was really a refreshing read. Not that Paul didn't have the hots for Cale's bod too, but his obvious appreciation for all of the rest of Cale's Cale-ness was so sweet. Paul was more than willing to live his life as Cale's mouse pet, just to be that close to him because he really didn't see that Cale could ever want him and Cale never gave him any clues otherwise.
There wasn't a whole lot of story from Cale's point of view or story of the two of them while Paul was in his human form so I was still in Paul's crush-mode when the story ended. I didn't really have time to move into relationship-mode with them. But, Paul was just so damn cute as a mouse when he was living with Cale, I couldn't help but love his story in the end.
Add "Quiet as a Mouse" on Goodreads!
Always Follow Your Goat by Nora Roth
Camp Pooka has been a summer staple for Noah Matthews since he learned he was a shifter, and he's looking forward to spending a final summer there before beginning his career as a veterinarian. But the season takes an unexpected turn when Noah meets blunt but charming Jack Rideaux and his goat, Milly. Soon Noah is sneaking off every night, gladly following Milly to Jack's cabin.
When life and Noah's work intrude and the two men lose touch, it's time for meddling Milly to work her magic and help them reconnect.
Cupcake - 2 Hearts
This one didn't work for me. The writing's not bad, though it could use a dose of vitality. Primarily, I think it was too ambitious for a short story and didn't give adequate time for the MCs to become a solid entity.
Noah is a camp counselor in his last summer at Camp Pooka (cute name is cute) before he becomes a veterinarian. He's also a fox shifter who doesn't like to shift in a camp for teen shifters. I appreciate novelty of the reluctant shifter thing, but the camp is supposed to be for teens to become more comfortable shifting and foster a sense of belonging, so that didn't sit well with me.
One of the teens, Dylan, is training to take over some of Noah's duties and clearly has a crush on him. He's cute and gawky and at first I thought he was the love interest. Instead he and the rest of the Land house boys disappear one night to be found hanging out (for reasons) with Jack Rideaux, whose family owns the property the camp is on. Once Noah meets Jack, the Dylan storyline got dropped which left me wondering why so much time was devoted to it in the first place.
Jack's goat Milly is a bit precocious and seemingly a matchmaker since Noah keeps hearing the goat which leads him back to Jack's cabin for some bow chicka wow wow.
This story is just the beginning of a possible relationship and could've been tighter, more focused on Jack and Noah. The epilogue was nice, but if you're looking for a strong HEA/HFN look elsewhere.
Add "Always Follow Your Goat" on Goodreads!
Daniel's Lynx by Ava Hayden
Daniel Rigaud never imagined he'd be starting over at fifty-five, but relocating from his city practice to small-town Alberta to become the staff veterinarian at the Lac LaForge Wildlife Rescue Center might help him forget his deceitful ex—especially considering his handsome new neighbor, Ronan Magister.
At fifty-three, Ronan's given up on love and prefers to keep relationships short and sexual. It's easier than revealing his secret—he's a lynx part of the time. Something about Daniel makes him long for more, but telling the truth proves disastrous. Daniel believes he's traded one deceptive man for another.
If Daniel actually fell for Ronan's outrageous fabrication, then he might be worried that several animals were caught in poachers' traps near their homes that morning. He might wonder why Ronan isn't answering his phone….
Ann - 3 Hearts
I really loved the setting of Daniel's Lynx and the setup that got Daniel to Ronan's town was right up my alley. I love city boys moving to the country for a fresh start and hey, what do you know, a hot neighbor?!?! Woop! Both characters are likable and the story is well written. The pace that was set for these guys to flirt was realistic considering they were both coming off past hurts and were more mature. It made sense for them to both be a little cautious. I do wish I would have gotten to know Ronan a little more, I really liked him and the bulk of the story was more focused on Daniel, which was fine, I liked him too, it just would have felt a little more balanced with a little more Ronan.
My only real trouble was the 'misunderstanding that didn't need to be'. Seriously, when you tell the dude you're falling for that you're a shifter and he says "prove it", you prove it. This is not the time to dig your heels in and be all indignant about your shit. And granted, they did touch on the ridiculousness of the moment later, but just about anything besides what went down would have bumped this up a heart easily. I'm going to check out more by this author though, she writes characters that I want to read about.
Reflection - 4 Hearts
Is it a fact that as you get older, you get grumblier? I am not sure but I have to say these guys in their mid fifties were great fun. Personally, I was a little taken aback that I had to wait until 83% into the book before the blurb was realised.
That grumble out of the way, it didn't detract in the least from the short story which I thought was scrumptious. I was fully wrapped up in the lads as they negotiate their way from neighbours to friends. As for having a Lynx shifter story, pure genius and kudos for older protagonists which drew me to this story in the first place.
I loved this story, and the fact that both of these guys have a past that impacts just a little on their future. Daniel is escaping to the wilderness to get over the heartache of losing what he thought was his forever love. At fifty-five, he is starting over, leaving a thriving practice to work in a wildlife rescue centre.
Ronan is long term resident and Daniel's new neighbour. Whilst both find each other sexy, they are hesitant to pursue the attraction, because how awkward would that be if their relationship goes nowhere and both have been let down before.
Ronan has the additional problem of being a lynx shifter. He has a motto of "Hit it. Leave it. Don't repeat it." So finding himself quite so fascinated by Daniel comes as a shock.
I was particularly delighted by Ronan's unique way of getting rid of garden pests that are becoming a bane in Daniel's life.
There are several elements that really appealed to me about this short story, not least the older characters, the humour (love how Ronan studied physics at university to help him understand how a man could shift to a much smaller lynx), a shifter that acts on his animal instincts and shifts frequently; and main characters who feel both interesting and realistic and their conversation is speckled with humour and insight. Added bonus that there is no insta love, so the 'fun' times are worth waiting for.
The romance was quite slow burn for a short story but I loved the build up and the pace,
'Ronan's gaze ran down Daniel's torso and back up again. If Daniel had been twenty years younger he'd have thought the man was checking him out.'
He is. He is. I love it!
I will definitely be looking out for more from this author, I thoroughly enjoyed my trip to the wilderness and would love more!
Add "Daniel's Lynx" on Goodreads!
All copies provided for an honest review.
See ya next week on the same day, same uni channel!