Mike Barrow and his friends are among many boys in Manchester who think the city will be their chance to improve themselves. But for now Mike is living in a damp flat with his friend Callum, and they're both making ends meet by working the streets. When Mike meets Chris Wildsmith, a late-twenties entrepreneur, he thinks he's hooked a job that will pay his rent for several weeks—a windfall already.
But his connection with Chris quickly goes beyond what's normal between rent boy and client. Mike meets Chris's friends, goes to Chris's parties with him as his "boyfriend," and finds himself swept up in a world he's never known. He's sure it's all going to go horribly wrong, and when Chris's work colleague figures them out and becomes violent, he's almost proven right. But Mike isn't the only one who has confused professionalism with something else. The breakup that follows gives Mike the impetus he needs to relaunch himself as somebody else, a man who will hopefully be someone Chris very much wants to be with.
GAY PRETTY WOMAN!!!!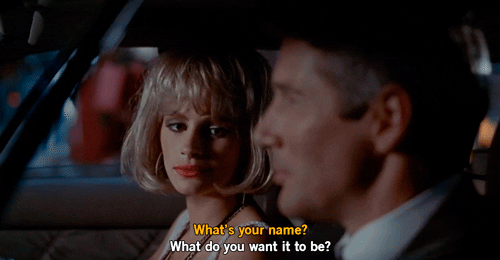 Like, this was literally exactly the same as Pretty Woman, although better because no wanky Richard Gere character, (Chris was waaaaay less douchey!) and lots of awesome gay sex!
Mike is a prostitute on the streets of Manchester, he meets Chris in a bar and what starts off as a night transaction turns into a week deal. Well if you've seen Pretty Woman you know the rest, there's no kissing on the mouth, then kissing at the end, nasty shop assistants and a caricature rapey bad guy, oh and of course a HEA.
I originally gave this 4 hearts because well… gay Pretty Woman, not super original, but you know what? I had an absolute ball reading this and am still thinking about it days later, so fuck-it, I'm giving it 5 hearts!! So many things I loved about this. I loved that Mike was a prostitute, not some high-priced escort like a lot of M/M rent boy stories are, but he had to walk the streets, go to bars and settle for some less than savoury characters if bills were due. Mike was a very real character, he kept upbeat about his life but also had insecurities, was clumsy and self-conscious at times. The realism (for a completely fantastical fictional storyline) was what made this story extra special for me, it had me giggling at some inappropriate times, much like Mike and Chris.
Mike's palm squeaks on the glass, and the lube squelches at the change in angle. If they knew each other at all, they'd probably laugh. As it is they avoid each other's eyes and pretend they didn't hear it.
Chris was a really interesting character, although I felt like we didn't get to know him as well, probably because we didn't get his POV, which was a bit of a shame. He's obviously ridiculously rich but still laid-back and quirky, he wears floral shirts….sure he says it's a 'fashion thing', but really….floral? Yea I kinda loved that about him. Also he sticks up for Mike and never treats him like a whore.
Chris flails purposefully and waves at Mike and all the bags he's carrying. Behind the glass, their faces go from startled to open-mouthed.
Chris flips them off. He forcefully jabs upward with his middle fingers upraised.
"Snooty fuckers," he mutters, slinging an arm around Mike's shoulders and dragging him down the pavement.
The sex was also exceptionally detailed and sensual. I really like how it started rather clinical as Mike 'worked it'. He thought about what he should do better and tried on different tactics and then as the well progressed it became more intimate and genuine as Mike let his guard down. When that kiss happens…mmm… it is sooo beautiful and worth the wait.
This was a light, sexy, funny, sweet and romantic read (feel free to add anything other warm and fuzzy adjectives in here). There are so many cute quotes I wanted to add because they made my heart swell to double its size, but I'll just recommend to read the book and leave you with this one, which embodies these boys time together.
Falling for you will always taste like breakfast wrapped in a duvet at sunset on a balcony— and a little bit like pickles. And oddly I don't mind that at all.
At the end of reading this I couldn't get this ridiculous grin off my face for days!!!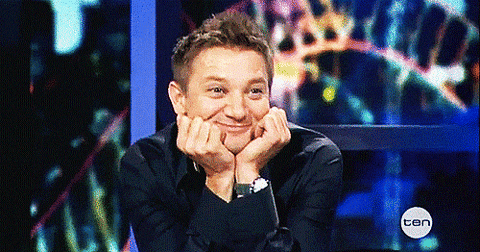 Dreamspinner Press
Goodreads
Booklikes