loves...
Hands up all you bibliophiles out there....there's a lot of us, huh? Reading is the best thing ever, as far as I'm concerned and I love my little, book filled, corners of the internet. As part of our Anniversary Shenanigans I wanted to share the books I have loved most this year. I mean, I can't note every book I've loved, you'd need to check out my Goodreads bookshelves for that, but those ones that stood out just that bit above the rest - for me, at least.
***********************************
The first book - or series - I would like to mention is the Gives Light series by Rose Christo. I read and reviewed these back in
August
, so I won't rehash what I've already written. I just wanted another opportunity to point these books out, they're a must read if you like great characterisation, gentle, but fulfilling story-telling and tender romance. That's not to say there is no angst, there is, but it's written so well...just highly, highly recommended!
*****************************
The Baal's Heart series (so far), is probably about as opposite to the Gives Light series as is possible. The debut book from Bey Deckard, Caged: Love and Treachery on the High Seas (Baal's Heart #1) had me hooked from pretty much the first page. This fantasy novel reminds me of one of my all time favourite series, The Lies of Locke Lamora by Scott Lynch - only with some much DIRTIER scenes in it. The sex - blimey O'Reilly, it's HOT! I loved the characters in this book so much but one especially stole my heart (and then kindly broke it for me), Tom. I could not read enough about him.ThoughI did also love Jon, and have a love/hate relationship with Baltseros. On one hand,
Hallo Captain,
on the other,
You Bastard!
As with all the books I'm mentioning today, I cannot recommend this highly enough. I predict Bey Deckard is going to be a well known name in fantasy before long. A million thank you's to SRAL for pointing me in this direction, I'm waiting very impatiently for the next in the series.My reviews can be found
here
and
here
.
*****************************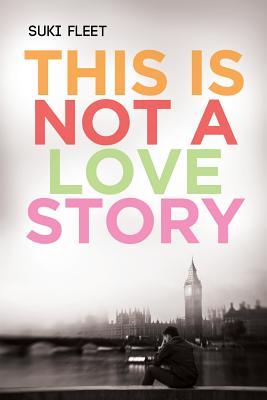 The next book I am mentioning is This Is Not A Love Story by Suki Fleet. This story...oh my god, this story. If angsty, heart-breaking YA novels are your thing, this is the book for you. If you're a Jay Bell fan, I would totally recommend this. A debut novel this is unputdownable. The kind of book my unicorn friends get fed up of me raving about because it just stays with you...and stays with you. Romeo and Julian stole my heart and held it hostage and Suki Fleet went straight onto my auto-buy list. I've read several short stories by this author now and have loved them all, but this one, this one is just amazing. You really need to check it out. My
review
back in early August might help you make up your mind!
******************************
My last choice today is more an author, but two particular books by this author have stood out for me even more than the rest. Anyta Sunday had an instant fan the second I read Lenny for Your Thoughts. I've talked about this more than once so I shan't spend too long rehacking old ground, my review can be found
here
.This is an author who writes for my soul (as does Suki Fleet). I actually prefer her more off-beat stories to her more conventional ones (though I love them all), she just has a way of reaching to me and holding me utterly captured until I've finished reading. I love, I swoon, I cry...I forget completely where I am. As well as Lenny, Anyta Sunday brought out Rock this year. If I was forced on pain of death, to choose a favourite story from this year Rock would be it. It is an amazing story, beautiful and thoughtful and heartbreaking and wonderful. Yep, I liked it. Our review is
here
. I would highly recommend this book. HIGHLY recommend it. And those who are fans really need to pop by the blog on November 29th as we have a real treat for you. If books that mesmerise and hold you hostage are your thing, then I'd tell you to get reading these instantly.
******************************
These are not the only books I've loved this year, not by a long chalk, but they are my absolute top-of-the-pile favourites. The ones I want in paperbacks as well as the e-version I already own. The books I would - and do - force my friends to read and then sigh when they fall in love with them too. (Or knock 'em off the Christmas card list if they dare disagree with me...;)...just kidding!!)
Soooo...I've decided to gift an e-copy of one of the books mentioned above to a lucky blog reader. Leave your name and a way of contacting you (e-mail, facebook, twitter handle etc) in the comments, along with the one book that you hold dear above all others. A winner will be drawn at random (using an internet randomiser or name in a hat method) on Thursday 27th November 2014 and will be contacted shortly thereafter. Good Luck!!