Niles Longfellow is a nerd, and not the trendy type of nerd, either. He wears a historically accurate homesteader costume to work every day, has a total of one friend, and doesn't know how to talk to guys. So when he gets a flat tire and the hottest hipster ever stops to help him, all Niles can think is that he's wearing his stupid cowboy getup. Normally, Niles feels invisible to other men, but he'd take that invisibility any day over Rusty Adams seeing him in suede and fringe.
Rusty moved to Bison Hills to help his sister raise her daughter, and nothing is more important to him than that. He's also fresh off a breakup, and isn't prepared for anything complicated. But then he meets Niles. Rusty sees Niles as more than a clumsy, insecure guy in a costume. He sees a man who is funny, quirky, and unexpected.
Nothing about their connection is simple, though, especially the lies and insecurities between them. Niles doesn't know if he can trust Rusty with his heart, and when Rusty's sister decides to move away, Rusty doesn't know if he can stay behind.
I was hesitant to read this based on the early reviews but I actually liked it. It's not perfect and it didn't leave an impression like
Controlled Burn
did, but there's something about McLellan's voice that I find cozy.
Life on Pause
is a story of one man's battle with his inner demons and trying to figure out this thing called love.
There is angst.
There is pain. But I still found Niles' plight to be a sympathetic one. He has low self-esteem, is an introvert and is socially awkward. His appalling self image issues are heavy handed at times and I think this would've resonated more were his backstory better developed to show causation rather than it just being a thing for the reader to accept.
Niles' issues present hurdles in his relationship with Rusty, but not all of their problems. Rusty LIES! I understand why he thought he had to because we got his perspective as well but...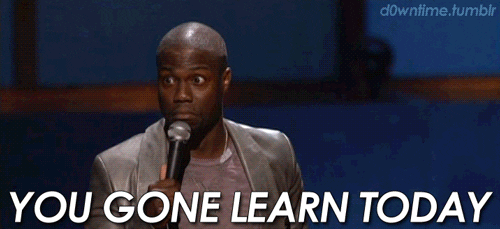 He
learns
lying is bad and nothing good comes of it. And nothing good does come of it once Niles learns the truth.
This all makes for a long drawn out conflict that keeps them in the periphery of each other's lives. Neither are satisfied by this newfound status and both are butthurt over it, thus the job of reuniting them falls to their friends.
I tend to enjoy my romances when the couple are together more than they're apart which wasn't the case here. Once they do get their shit together they have a heartwarming HEA and I also liked Niles' personal growth. Maybe it was a little sudden but I didn't care too busy wallowing in the sap was I.
"I want every piece of you. I want every reiteration of you. I want every verse."
So I had a few niggles but as I said initially I simply like McLellan's voice. I like that she obviously put time in to research the Native American history to lend credence to this fictitious town in Oklahoma. She was also pretty generous with some smoking sexy times that included
rimming, angry sex, prostate orgasm, multiple orgasms, frottage, biting and face fucking.
And Victor.
I LOVED VICTOR!!!!
Victor is a sassy queen and if he gets a book I will reading the stuffing out of it.
Recommend to readers who enjoy angsty reads with imperfect characters.
A review copy was provided by NetGalley.