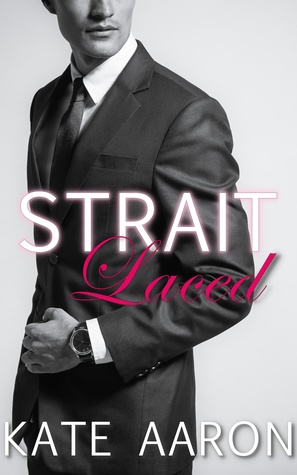 Philip Lomax is a man with ambition. Getting ahead in business doesn't leave much time for fun. Relationships aren't part of his plan, and falling in love will have to wait.
Go-go dancer and all-round bad boy Ben is his polar opposite but they can't seem to leave each other alone.
While Philip's certain nothing can come of it, Ben is determined to prove Philip isn't as strait-laced as he appears. Will opposites attract in this standalone contemporary romance?
Average
Lost in a Book - 3.5 Hearts
This book was difficult to rate because while it wasn't necessarily my cuppa, I can see the appeal and the overall enjoyment some might get out of the low angst read that features a couple navigating every day life and finding a way to do it together. So, for those of you who don't want to be on the edge of your seat
and
take a break from angst in books and/or real life- this may be
your
cuppa.
Philip is on a business trip to Manchester and heads to a club in The Village he frequents while in town. Hanging in the shadows, Philip watches men having the experiences he wants but
could never
would never partake in. He's uptight and constantly worries about what everyone in his life thinks about him and his choices. It cripples his ability to just
live
, get out of his head and stop judging. Luckily, a sexy go-go dancer likes what he sees and "buys" Philip a drink.
*Googles nearest club with go-go dancers... for a friend*
Ben is a sexy, tattooed, pierced, and scantily glad go-go dancer that breaks Philip slowly out of his shell. He remains an enigma for some of the book and I
needed
his story. I just
knew
something had to be missing from his outward carefree persona. As the pieces are put in place, my feels for Ben increased.
As I mentioned above, this story is really low angst. There were some situations thrown in here and there but overall, just an easy relational read with natural growing pains present in any relationship. It's two opposite men meeting, enjoying each other, and seeing how they fit together. I like how rational Ben is when it comes to Philip. Philip is a worry wart and Ben can sooth him while getting him to let go and finally live for himself.
"Ben unravelled me, stripped me apart, put me back together, and had me humming like a well-oiled engine."
The first 30% moved super slow IMO and I was relieved when it began picking up a tiny bit. One thing that served as a pick me up were the smexy times. Ben is a pro at getting Philip to take the stick out of his ass and replace it with objects that are much more promising. The days of Philip's sex being quieter than a church mouse were over. Ben worked him and they had some great chemistry.
"Nobody had ever set me alight this way. No man had made me shake and tremble, claw at him and cry out shamelessly because I couldn't get enough."
"I wanted to be rubbed raw, bruised and bitten, fucked hard and long until I couldn't stand it anymore and my orgasm was dragged out of me kicking and screaming."
I liked the MCs together and the growth they made as individuals. Thank goodness because Philip was driving me crazy with being all Judgy McJudgerson. The relationship pacing was authentic without the presence of insta-love and the magic peen. They moved through each phase of the getting to know each other, liking, and then loving and we were there through it all... which isn't a complete positive. I could have done without such an in-depth seminar on the ins and outs of the London/Manchester night life and *every* aspect of domesticated bliss. Still, it was enjoyable and I'd recommend it if you're looking for low key read with lots of domestication and some heat.
"I don't mind fighting for you, Philip. Even if the only person I'm fighting is you."
Optimist ♰King's Wench♰ - 2.5 Hearts
Unfortunately, I came down on the other side of the 3 hearts mark on this fence straddler. I struggled with this one for 4 days and while there were things that I liked, it's not one I'll remember.
The quotes above show the sexual chemistry Philip and Ben have. I won't deny that the sex (
biting, rough sex but no MANTIES
😢) was hot and their chemistry is undeniable, but there's not enough of it to be categorized as PWP and what happens outside the sex didn't wow me.
Their relationship has very little drama from without or within which I enjoyed along with the realistic progression and sweetly domestic HEA. Aside from Philip's continual loop of unworthiness, they do have a good opposites attract thing happening and I liked that Ben challenges him in all things.
Ben's character is charming and irresistible; he's defiant and unapologetic about his circumstances both past and present. Perhaps if we had gotten his POV my rating would be higher. Who knows? As it stands we only get Philip's POV and he's not nearly as dynamic. Struggling with self-image issues and constantly preoccupied with what others think of him are hackneyed concepts that have to be done exceptionally well for me to connect. There were moments, but there was also a lack of depth.
"After a certain point you have live your own life without worrying what everyone else will think."
However, my main criticism is the tedium. Info dumps and pointless conversations that do not add to the narrative in meaningful ways stymied my emotional connection to this narrative. As an emotional reader, that's what I look for in every story I read and if I can't find it chances are high that I'm not going to enjoy the experience all that much.
Perhaps it's the slice of life storyline that doesn't resonate where this author is concerned, since my last foray din't go much better than this. I may give her AU slavefic a shot and see how that goes but I think this is the end of line between me and Aaron's contemporary reads.
I wouldn't recommend but my opinions are my own and YMMV.
Review copies were provided.