Andy Tyler has been the class daredevil since middle school. Over the years, he's convinced his best friend, Jake Masterson, to perform some dangerous-looking stunts with him. But the dare they attempt on the night of their college graduation goes sideways. The firecrackers explode too soon and both of them end up with badly burned palms.
But hey, nothing gets the "terrible two-o" down for long, and they recuperate in style at Andy's family cottage in Cape Cod . As the weeks go by, both Andy and Jake grow frustrated over the inability to use their hands for all sorts of daily activities—including getting off. So Andy begins a new series of dares that don't just cross the friendship line, they obliterate it.
But what might be mere sexual relief to Andy is serious business to Jake, who only recently got over years of secret pining for his straight best friend. Inevitably, the burns heal, summer ends, and hearts are broken. To fix things, Andy will have to face the greatest dare of all.
Averaged!
Adam - 4 Hearts
When it comes to gay NA/college romances, Eli Easton always delivers!
'Five Dares' starts off with the MCs, Andy Tyler and Jake Masterson, performing an incredibly stupid stunt and ending up with serious burns on their hands. I was shaking my head at the immaturity.
But it didn't take me long to warm up to Jake and Andy. They both realized that they'd made a terrible mistake, so I was willing to give them a chance.
Friends-to-lovers is one of my favourite tropes. In this book, the friendship between the MCs is front and center. Before Jake and Andy take things further, readers get to see how close they've been since their childhood, and how the two dread going their separate ways after graduation.
I was grinning like a fool at all of their jokes and cute moments, and their previous stunts. I couldn't wait to see the two fall in love, especially since Jake was already halfway there.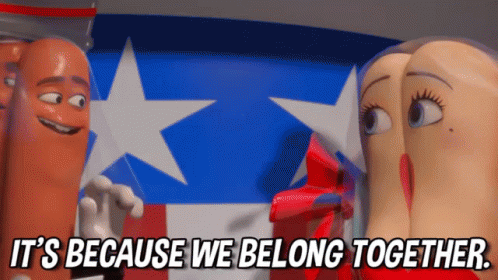 The shift from friends to lovers happens gradually. Andy, who's the more daring of the two, decides that the best way to deal with blue balls and a lack of hands is mutual blowjobs. Jake doesn't agree at first, but he's certainly tempted.
Once Jake gives in to his desires, he and Andy are
hot, hot, hot
. I really liked that Andy had few hang ups, even though he'd never been with a guy before.
Their relationship in the bedroom is an extension of their existing friendship, and so the two just click physically the same way they do emotionally.
It was interesting to see the relationship from both sides, and how it builds differently for the two. Jake's had feelings for Andy for years, while Andy slowly realizes how much more Jake really means to him.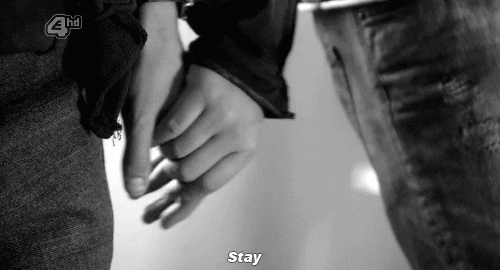 When the two weren't getting down and dirty, they were being sweet, but cautious, lovebirds outside of the bedroom. They have conflicting emotions and don't know what the future holds, but being together just feels
right
.
However, the big stumbling block in the relationship is that Andy struggles to reconcile his feelings for Jake with what he and his dad had planned for Andy's life. I don't want to give anything away, but the resolution was
so perfectly romantic
!
Overall, I really enjoyed 'Five Dares.' It's full of love, laughs, some hot sexin', and a few feels to top it off. Recommended!
Optimist ♰King's Wench♰ - 4.5 Hearts
They call themselves the Andy and Jake Show.
I called them stupid boys.
Andy and Jake have been best friends since seventh grade. Through high school and their undergrad studies at NYU they've been doing these crazy dares. It's usually Andy leading Jake by the nose hairs into these hijinks, because Jake is a sheep. This last one, though... lands them both in the hospital and without the use of their hands for 6-8 wks! So they wend up at Andy's parents Nantucket cottage for one last summer before Andy enters Harvard Law and Jake moves to Silicon Valley.
The dares take on a decidedly sexual tone at the cottage. They start off practical but Jake's got a secret: he's been in love with his best friend for years and he's bisexual.
Five Dares
really digs into the complexities of bisexuality in a multitude of ways. The only niggle I had was this concept (which I've seen often) that in choosing to be with a man there will be more sex. The implication being that women have a lower sex drive than men. I wish someone would kill that perception in a fire. But in all other ways I thought the bi representation was strong. And I LOVED how gung-ho Andy was.
"I hate you," I said. "With the power of a thousand Foo Fighters concert amps."
Andy blew me a sarcastic air-kiss. "Liar. You love me to pieces. Come and get it, baby."
Andy and Jake tell this story and both are strong and well developed characters. Jake's fears of backsliding and never being able to get over Andy after this summer endeared him to me. Andy's struggles with redefining himself as bisexual were heartfelt and sometimes heartbreaking. As the summer unfolds they become increasingly intimate and it was hooooooooooootttttttttttttt. Their sexual chemistry might have caused smoke signals to come out of my kindle.
Especially the Andy bottoming scene. UNF!
If you have trouble with characters not communicating, this could be a miss for you. Neither are good at expressing themselves which is why I liked being inside each of their heads. It's a simple as breathing for them to springboard from best friends to lovers, but I honestly began to think that Andy's epiphany would
never
happen. Once it does, he gives it 100% effort. I might have read the big grand gesture scene a couple of times. Oh my feels!
I wanted to crawl inside him. I wanted to sink to the floor and die because it would never be enough.
Five Dares
for me was one of Easton's better reads. She does characters with depth that are real and accessible so well. Both of them read like twenty somethings on the cusp of adulthood and struggling with that transition. They both like to have fun, have their dorky moments and worry about their futures.
Andy's father is the strongest secondary character. He's hardworking, pragmatic and serious. There will probably be controversy about his likability but there are two things that I think Easton did exceptionally well with his character: (1) you can really see how much Andy takes after him; (2) he brought many relevant contemporary sociopolitical concerns to the narrative without resorting to hyperbole. In a Trump America bigotry and racism are en vogue again so his concerns are not only valid but they resonated.
Recommended to college/coming of age and friends to lovers romance fans!
ARCs were provided by NetGalley.