Dying at the hands of government goons was always going to happen. Waking up in a dark and twisted afterlife? Not the plan.
Seraphim has the superhuman ability to control his own brain.
Or at least, he used to, before his government-mandated brain surgery. The surgery killed him, but life isn't over yet. He's just woken up, shivering and alone, in the rain-soaked alleyway of a city he doesn't recognize.
Fiend is a childhood monster.
Dreamed up by Seraphim's friend Wish, he was imprisoned in Wish's subconscious until the birth of Wish City, a place for people with superhuman abilities to take refuge after death. Now Fiend is free—and in charge—and he's on the hunt for anyone with abilities once they cross over.
Eager to play with his new toy, Fiend quickly makes contact with Seraphim.
Lost and injured, Seraphim lets Fiend slither into his heart.
But under the
aching pleasure
the two find with each other is
a hunger that can't be denied
, and lurking in the shadows of the neon city are truths neither man nor monster is ready to face.
How to Love a Monster is a gay erotic horror romance featuring twisted and kinky M/M sex, a diabolical love interest, and an HEA ending
.
If you enjoy twisty erotic horror then this is definitely a winner. I absolutely loved how this story started.
It was weird, it had a really cool conceptual world, and the characters fit into this story well.
Seraphim wakes in an alley after an operation he had on his brain to remove his power for controlling his brain (I assume this means his nervous system as he tries to warm himself up immediately upon waking and ends up with a nosebleed). He is a "special", a person who has paranormal powers, and he has been hunted by the government for as long as he can remember. Now he is in an unknown place and he knows no one. He finds himself in a brothel, taking a drug called Love and a hunger to be filled (with cock).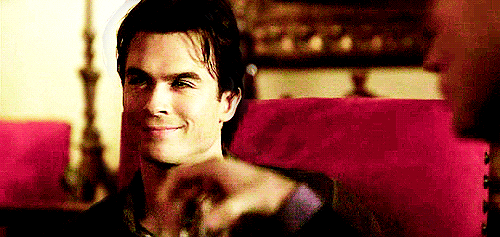 Fiend is the master of Wish City, and he has his sights set on its newest arrival. More specifically, Sera's beautiful brain. He is the monster under Wish's bed, and he eats brains. We don't really know why at first, but it is an accepted part of him from the start.
I loved how weird this story was. How do you think something like this will end? Will Fiend really eat Sera's brain or will he somehow overcome his physical hunger for this man he wants to keep? It's pretty touch and go and fun to imagine either outcome. Their encounters are pretty twisted, and beware rape fantasy, or enjoy, if that's something you're into.
Wish City is a pretty cool concept. A being so powerful that he can create an entire dimension with his mind, and bring anyone he wants when they die. Impressive. Too bad the first thing Wish created with his mind is a brain eating monster. But Fiend cannot help how he was made, and he just wants to be a part of something. That's why he's keeping Wish sedated and controls the entire city.
For a monster, Fiend is both sweet and disturbing. I'd say he is the perfect monster for a romance.
This ticked all my boxes for erotic horror, except the ending. I was expecting something a little bolder, but I can't say I was totally disappointed. It had the creepy atmosphere, the misunderstood monster, and the surprisingly kinky captive.
If you're interested in dipping your toes into this genre, I would definitely recommend this for a first taste, or something fun for those of us who dabble in this genre frequently.
A review copy was provided for an honest opinion
.