It was her special day... but his worst nightmare.
A rekindled romance wasn't part of the plan.
Despite his American background, August O'Leary is the most sought-after wedding planner in London. Naturally, Libby and Edward come to him for a wedding the city will never forget. But Edward is an international businessman, so the details are left to Libby and her best friend—who happens to be the love of August's life and the one who broke his heart eight years ago: Christopher Burke.
How's August supposed to pull off the event of the year with Christopher distracting him and old feelings crashing the party uninvited?
Christopher has let money and status dictate his life, but no more. His failure to stand up to others' expectations cost him his future with August—one he hoped would include marriage. Now he has to face August's hurt and anger and prove he's still the best man to make August happy.
Well this was a disappointment. Honestly, I really wasn't expecting much from this, as in I was hoping for some ridiculously cheesy 'The Wedding Planner' type story, nothing amazing but fun nonetheless. Unfortunately it didn't really do that for me either.
August and Christopher dated for three years in college (at oxford), Christopher is from an upper-class English family and August is a middle class American. Christopher's parents pressure him to break it off with August, which he does, telling August he needs someone more suited to his 'type' of people. Eight years later they meet again when August is hired to plan Chris's best friends wedding.
Chris and August's reunion and tentative reconciliation was the best part of the story. Chris has to make up for the hurt he caused August and August slowly starts to trust Chris again. The build up was realistic, but...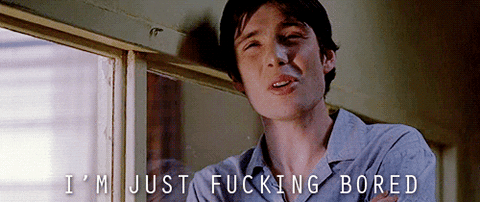 I was seriously
seriously
struggling to get through this and I skimmed a lot in the end. While I struggled with the boredom, I didn't hold that against the story. I could still tell that it was me and not the writing or plot until…. their ridiculous break up at the end. I
hate
stupid break-ups near the end of a story! I can forgive them if its a legit reason (no miscommunication), or helps strengthen the relationship. This was absolutely neither. It was one of those predictable juvenile break-ups where 30 year men suddenly start acting like 14 year girls and
not talking!
It seems they thought the best way to 'work out' their issues as adults was to storm off, avoid talking to each other for weeks and then move…... What the hell! Grr anyway, that sealed the deal for me. 2 hearts!
Maybe I just wasn't in the right mood for this book, lots of other people enjoyed it, but I just couldn't. It was boring, then it was frustrating so even though the relationship build-up wasn't terrible, I just couldn't rate it any higher.
Find on Dreamspinner Press or Goodreads!