In Victorian London, during a prolonged and pernicious fog, fantasy and reality are about to collide—at least in one man's troubled mind.
A childhood fever left Arthur Middleton, Viscount Campden, seeing and hearing things no one else does, afraid of the world outside, and unable to function as a true peer of the realm. To protect him from himself—and to protect others from him—he spends his days heavily medicated and locked in his rooms, and his nights in darkness and solitude, tormented by visions, until a stranger appears.
This apparition is different. Fox says he's a thief and not an entirely good sort of man, yet he returns night after night to ease Arthur's loneliness without asking for anything in return. Fox might be the key that sets Arthur free, or he might deliver the final blow to Arthur's tenuous grasp on sanity. Either way, real or imaginary, Arthur needs him too much to care.
Fox is only one of the many secrets and specters haunting Campden House, and Arthur will have to face them all in order to live the life of his dreams.
Suffering from hallucinations since childhood, Arthur Middleton, Viscount Campden, has lived locked up in his rooms for a decade. It's for his safety, so he doesn't mind too much. That is until the latest apparition to visit him turns out to be a fascinating character.
The man introduces himself as Fox and insists that he's a real man. Arthur doesn't believe him, but every visit from Fox makes his yearning for a life beyond his rooms, and for Fox, grow.
This is my first read by Rowan McAllister, so I wasn't sure what to expect. What I got was a wonderfully written book. The prose was evocative without becoming purple, and sucked me right into the story.
It would be hard not to feel for Arthur. His life is a cycle of laudanum, sleeping, reading, self-loathing, and hallucinations. But what's also obvious from the beginning is Arthur's resilience. He refuses to let his illness beat him.
Arthur and Fox's first meeting was a mix of cute and funny. Fox is a gentleman thief, imitating Robin Hood. The book is told from Arthur's POV, so readers' only see Fox through Arthur's eyes. Even so, it's clear from the beginning that Fox sees Arthur as an equal, not an invalid.
The two are attracted to each other from their first meeting, but it takes them a long time to act on it. They become friends before they become lovers. Fox sneaks into Arthur's room a few nights a week, and the two spend their time talking, and playing the piano and chess.
I couldn't help but grin each time Fox showed up in Arthur's room. Arthur would be filled with so much joy, and Fox clearly couldn't keep himself away. Fox became Arthur's personal cheerleader.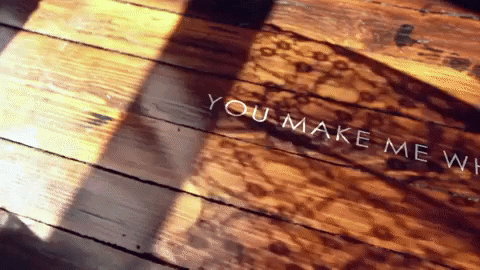 Once the two finally give in to the attraction between them, they don't hold back from each other, either physically or emotionally.
The big stumbling block in the relationship is, of course, Arthur's illness. Frankly, I didn't get a clear understanding of exactly
what
caused Arthur's periodic hallucinations or how they were cured. There's an odd paranormal angle too.
The characters in the book didn't understand either, which made sense given the book is set in the mid-1800s. So I wasn't as bothered by the ambiguity as I might have been.
However, I thought too much happened in the last 20%. Considering everything that Arthur and Fox had already gone through, it was overkill to put them through even more. The story could have worked just as well without the extra drama at the end.
But that didn't detract from how much I enjoyed this book. Arthur does get better, and he and Fox do finally get their happy ever after. It's a HEA that takes into account that they're two gay men in Victorian England, but it's a happy ending nonetheless.
If you're looking for a historical MM with a fair bit of angst but an incredibly sweet romance, I'd recommend 'We Met in Dreams'!
Find on Dreamspinner Press or Goodreads!
Don't miss the We Met in Dreams blog tour stop here