Once the second-prize winner on My Slave's Got Talent, Sky Blue has spent the past few years singing at a failing New York nightclub. While Sky has never had control over his fate, his life seems to take a turn for the worse when he's torn from the familiar comfort of performing and sold to a rich and enigmatic man.
Morgan Wallace takes his newly purchased slave to San Francisco, his intentions unclear. On the one hand, he treats Sky with more kindness than Sky has ever known—treats him like a real person. On the other hand, he shares Sky at parties hosted by his sadistic new friends.
A confused slave is an endangered slave, and Sky isn't even sure of his master's real name. Is he Morgan Wallace, wealthy and cruel, or Mackenzie Webster, caring and compassionate? Caught between hope, fear, and an undeniably growing attachment, Sky struggles to untangle which parts are real and which are merely a performance. His future, his heart, and even his life may depend on it.
Reader discretion advised. This title contains the following sensitive themes:

dubious consent
explicit violence
non-consent
If you're not familiar with the Belonging Verse, it's AU wherein slavery was never abolished and has expanded to most of the world. Also, slavery has been instituted as a possible punishment for a crime. It baffles me how a government, any government could justify subjugating an entire family because of one person's crime. Then again, what's a "good" justification for enslaving people? That subjugation was more troubling for me in this book because the "BDSM" highlighted the disparity between slaves and freemen to horrify effect.
Trigger warnings-aside from the obvious, explicit violence and rape occur on page.

Mind the content warnings.
Sky is a born slave and was first sold at 8 yrs old. He's been a singer in a boy band and has been making his way most recently as a singer at a struggling supper club when he's sold to Mr. Burgess, slave dealer, who treats all his slaves like chattel. This plot point didn't really make sense to me. I'm assuming he buys and sells people to make a profit, so wouldn't you endeavor to make them more appealing rather than shoving them in a cell in a dark warehouse, feeding them inedible slop, dressing them in threadbare and dingy tunics and not allowing them to bathe?
Sky's then bought by Mr. Wallace and it's clear quickly that Morgan Wallace isn't a typical Master. He gives Sky atypical rules with impunity such as always telling the truth and asking for clarification if there's something he doesn't understand. He gives him freedoms he's never had before. Simple things like deciding for himself how to spend his time, letting him use the computer and buying him books.
"Do you think one person's pain makes another person's suffering less important?"
Along the way we get to know Wallace and his history. He may be free but he's suffered throughout the course of his life through poverty, marginalization and survived unthinkable tragedies. Those events have given him purpose, driven him to be the person he is and to fight for what he believes in.
The entire story is told from Sky's perspective and he finds himself attracted to Wallace despite the power differential and the abuse that he suffers at these "parties" held by Wallace's acquaintances who are monsters. Wallace makes it clear to Sky that he despises these people but he has no choice but to attend and bring Sky along, though he does try to bring him infrequently. Not to put too fine a point on it, but Sky's experiences are hellish and these people are psychopaths
not sadists
.
I won't give anything away because figuring out what was really going on was my favorite part of
Staged
. The plot's well constructed, held my attention throughout and packs a punch with its relevancy. Fielding did a superb job with the inherent power differential and how that precludes having a relationship with any hope of sustainability or longevity.
But that doesn't stop Wallace from falling for Sky.
"Because I want to. Because...God, when you hum to yourself or smile, it's like a heavy burden lifted off my heart. Because you're stronger than me and braver than me, and I'm fairly certain you're smarter than me too. And because I want...I want to do what I can within the cage I've built us both."
The sex is in the medium hot range but it did have a twist that I quite enjoyed.
Quite.
"Suffering can be a gift. It can even be beautiful when it's willingly taken, willingly given. But when it's stolen, that's an abomination."
"You're mine" [...] "Not forever. But right this minute, you are truly mine."
The ending is hopeful. It's not a firm HEA, but I think that's the genius of
Staged
. Since it's told exclusively through Sky, I didn't feel anything more than attraction and care from him so a tacked on HEA would've felt disingenuous to me.
One nitpicky thing-the peeing. There was an inordinate amount of peeing. We all pee it's a part of life and some of it was pertinent to the plot, but I don't need to know every time a protagonist pees.
If the content warnings don't put you off and you're a fan of Fielding this could work for you.
Born into slavery, Sky Blue has never known freedom. Passed from one owner to another, he's always done what was expected of him, which usually meant putting his singing abilities to use. But Sky isn't the good slave he's supposed to be, because deep down he's never accepted that slavery is justified, or that the "slave gene" actually exists.
After he's bought by a man named Morgan Wallace, Sky finds himself in a situation he doesn't understand. His new master treats him with respect when they're at home, but Morgan shares Sky with his sadistic friends at parties. Sky's not sure what Morgan does for a living, and why his master also has a second name, Mackenzie Webster.
Sky doesn't know who the real Morgan is, or what Morgan wants from him, but that doesn't stop him from slowly falling for his new master.
I haven't read the preceding books in the
Belonging series
yet, so I wasn't sure what to expect in this alternate universe where slavery still exists in modern Western society. However, 'Staged' works perfectly fine as a standalone. Kim Fielding, as always, does an excellent job with the world-building, portraying this alternate San Francisco and how it came to be.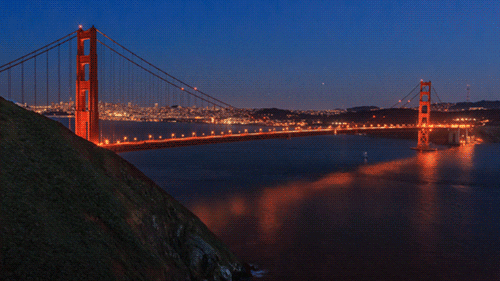 Though this book revolves around slavery, and readers get a front-row seat to the torture that Sky suffers at the hands of Morgan's friends, it isn't as dark as I thought it might be. This is in large part because Morgan, despite the mystery and contradictions that surround him, clearly does care for Sky, and tries to minimize the pain he suffers.
That care, of course, doesn't make Sky's situation any better, but it does add some hope to the story.
I immediately connected to Sky, and I think it would be hard not to. Despite his circumstances, he has a strength in him that refuses to bend. He knows what he wants, even though he's been told all his life that he deserves nothing. It was difficult to read what he went through, but Sky doesn't let the abuse he suffers break him, and comes out stronger in the end.
Sky and Morgan's relationship takes a while to develop. They begin as master and slave, and then become tentative friends. At home, Morgan doesn't use Sky, and instead treats him like an equal. The two spend a lot of time together - cooking, exercising, watching movies, and just talking. It's during this close proximity that they begin falling for each other.
I thought Kim Fielding did a very good job balancing Sky and Morgan's feelings for one another with the reality of their situation as slave and owner. Both Morgan and Sky recognize that there can't be anything between them while one of them holds all of the power.
Despite that power dynamic and the violent world they live in, Sky and Morgan's relationship is sweet. Both men find in each other someone they can be honest and open with, and around whom they can be who they truly are. It was easy to root for Morgan and Sky.
There's also a mystery angle in this book. I won't give anything away, but I think if you pay attention it's not the hard to figure out what's going on. Even so, the few twists made for a good story.
'Staged' is at times a hard book to read, but I think the ending is worth it. If you're looking for a slave fic that delivers a sweet happy ever after, I'd recommend this book.
ARCs were provided by NetGalley in exchange for honest reviews.
Find out more on
Goodreads
.