Two men, one lie, and a whole bunch of trouble.
Marty Valdez is in serious trouble. His sister's wedding is around the corner, and everyone expects to meet Marty's super-successful underwear model boyfriend—whom Marty invented. Now Marty has to produce a half-naked hottie or suffer the worst humiliation of his life.
FBI agent Luke Myers is in serious trouble. He's been working undercover to take down a dangerous drug cartel, but his cover's blown and he needs to disappear. Luckily, a geeky yet intriguing comic book artist gives him the perfect opportunity. Luke just has to pretend to be his boyfriend, and pretending is what he does best. But between Marty's mother and his ex, Luke might've bitten off more than he can chew, and Marty's knack for finding trouble might ruin more than just his sister's wedding.
BREAKING NEWS!!!


This story is #TotesAdorbz
I legit wanted to hug my kindle at the ending. It's got so many things I enjoy about escapist entertainment. If this were a movie it would be that one you've seen a million times but still it never gets old. It's your comfort watch where you settle in with the good popcorn and the BIG OLE DEW. Seriously, what's the point of that 12 oz can? That's nothing but a waste of my time.
Just look at all that yummy neon goodness.
Anywhat!
This book is my first experience with this author, this series and by proxy Harlequin. That's right. I've never read a Harlequin but if this is what they're like I need to rectify that travesty with a quickness.
Undercover Boyfriend is the classic fake to real boyfriend trope with a geek and a super hot dude. They seem an unlikely pair but Marty and Luke click from the moment Marty catches Luke trying to steal his Hyundai. It's pretty predictable and maybe a little OTT, but so sweet and romantic with loads of UST and two well developed characters.
Marty is our adorkable geek who's gotten into the habit of making up people to get out of uncomfortable situations. He's a comic book aficionado and homebody. I wouldn't characterize him as an introvert or anything he just isn't into peopleing; peopleing's a hassle. But his big sister's wedding is coming up and everyone is pressuring him to meet his underwear model boyfriend, Tim Drake, so in a desperate attempt to find someone, ANYONE he head's for the local gay bar armed with his lucky coin.
And meets Luke Myers, undercover FBI agent and sex on a stick. Dude is crazy, stupid hot and in a pickle since his cover just got blown on a cartel case he's been working for over a year, so if fake boyfriending it can get him off the grid for a bit so be it.
I don't think he ever imagined becoming so smitten with not only Marty and his extensive collection of superhero garb, but the Valdez family. Nor did I. The mother is larger than life and nothing's getting past her. The sister is brash, nosy in an affectionate way and her brother's biggest cheerleader. The extended family is gossip-y and loud, something I can identify with, but they will close ranks if you fuck with one of them in a heartbeat.
Of course the cartel case gets brought to their doorstep which brings out all the things I like in an MC. Luke is protective and becomes increasingly possessive of Marty. There's also a significant size difference between the two, something that pushes my buttons. The way Flores threaded Luke's backstory into the story kept my attention and I loved that even though this is instalove it worked for me because both of these characters used their words.
They bond over throwback tunes, superheros and their shared dislike of Marty's ex-boyfriend and royal douchecanoe, Christian. Their first kiss was romance movie epic and swoonworthy. Flores did an amazing job of showing how much they care about each other, how having to work together betters them both and how their feelings expand and develop over the few days they're together.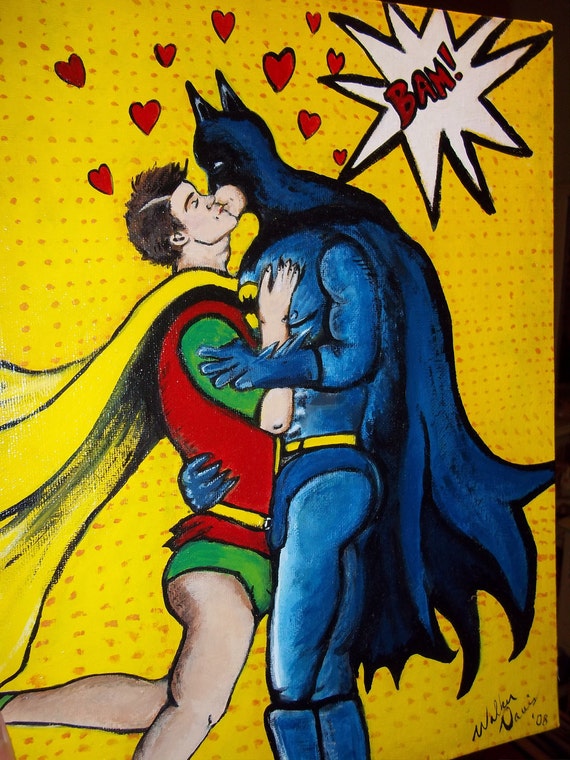 There's nothing better than a romance wherein the two MCs bond through a harrowing experience and this harrowing experience brought with it sinister baddies and an all around badass partner in Crispy. I'm kind of hoping book two is Crispy's book.
Whomever it is I will be there with bells on!
The sex scene was fade to black, but not before its made imminently clear just how turned on each MC is by the other. Yet another win in a romance read in my book.
Recommend this book highly to people who enjoy romancey romance that is sweet with a side of adventure.
An ARC was provided in exchange for an honest review.
Find out more on Goodreads & Dreamspinner Press.