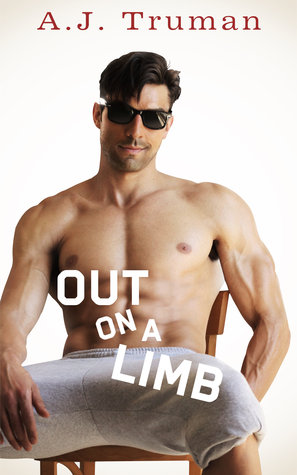 No looking back.
That's the motto of college senior Cameron Buckley, whether he's kicking his latest hookup out of bed or plotting out his future as a hit screenwriter. With only a few weeks until graduation, he's ready to put Browerton University in his rearview mirror and start the life he's been dreaming of ever since he was a kid. But a chance meeting with a sexy stranger in a bar throws a wrench into his Hollywood plans.
For Walker Reed, no looking back is hard to do when you work minutes away from your alma mater and share child custody with your college sweetheart. Almost fifteen years after graduating from Browerton, he can't stop wondering how he got here. He has an ex who can't stand him, a five-year-old son he can't connect with, and a dead-end job he can't escape.
When Cameron and Walker first meet, they know the rules. They know their friendship has an expiration date, yet it begins changing them in ways they never expected. As graduation looms, they both know things can't go anywhere, but they can't keep denying the feelings pulling them closer, even as an offer from Hollywood threatens to tear them apart forever.
OUT ON A LIMB is a gay new adult romance filled with humor, heart, and hot guys. It's the second full-length book in the Browerton University series, but can be read as a standalone. The book is intended for readers 18+
I wasn't sure what to expect from this book. I have to confess, I was neither completely sold by the blurb (a me thing, I'm not into Hollywood/famous/rich people etc stories) or by the cover. I feel a bit guilty because, you know, one shouldn't judge a book (or a book character) by the cover, but I kinda did. And the Cameron who is portrayed on the front of this book looks arrogant and rather full of himself. If I'm honest, had I seen the cover first I would have skipped right on by! (I feel I should apologise for this so, sorry). However... I am so glad that whatever reason made me decide to read this occurred, because this was a thoroughly enjoyable read!
It's not quite a May-December romance, but Walker is older than Cameron and his life is quite different. He's a father, trying to keep everything together and amiable with his ex for the sake of his son. He's not a risk taker - he never has been, until Cameron blows into his life. Cameron is younger and almost Walker's opposite; he's afraid of becoming staid, of not taking a risk. He knows what he wants to do (make films) and is determined to follow his chosen career path.
This was actually quite a sweet romance and I was pleased it didn't become a parody of itself, with Cameron forcing Walker into countless adrenalin filled situations. It instead was reflective of life and the decisions we all make - or the ones we're too scared to make. I liked the relationships between the characters, the nuances of the life Walker had with his ex and the life he actually wants but is too scared to go for. The way Cameron interacts with with Walker's son - at first he felt unfit for the role of responsibility but he was a natural.
"

Just thinking about the word stepdad made him pause on the grass. Vagina sounded more natural coming out of his mouth than stepdad.

"
I liked AJ Truman's writing style, it was easy to read and full of humour. Notice the u - it's cos I'm British...
"

He had that natural bitchy quality to him that came naturally to gay men and the British.

"
*insert winky face here*
This made me smile - lots of bits in this book did, and as far as I'm concerned, if a book makes me smile it's definitely winning. I'll definitely be checking out more from this author.
A copy of this book was given in exchange for an honest review.