More than a decade after leaving Colorado to attend college and escape his past, Isaiah Greene moves back and builds a life in Denver as a special education teacher. When he meets Ben Woods, the mentor of one of his students, the attraction is immediate. The revelations that they've both suffered traumatic childhoods form a bond between them.
Raised by an abusive grandmother, Ben is a recovering addict who has made a family with his construction worker boss, Hershel, and Hershel's husband, Daniel—drag queen ManDonna. Adding Isaiah to his life gives Ben a glimpse of a future he'd never dreamed possible for himself.
Both Isaiah and Ben are survivors, but when guilt drives a wedge between them, the past threatens to end their relationship.
Ben and Isaiah embark on journeys of self-discovery. Though their path will be difficult at times, humor and love find a way to bring light to the darkness.
I have a love hate relationship with angsty/drama novels. I read to relax and escape reality, and angsty books get me so emotionally invested it's almost stressful, but I can't deny it, they are the books that stick with me the most.
What a gorgeous hurt/comfort story this was, and hey, my first Brandon Witt. Verdict? It was goooood and I'll definitely be reading more by him. I can't hide it, obviously I was an emotional wreck while reading most of this.
Even though it hurt to read at times I found this story leaned more towards the comfort than the hurt. Ultimately this was a story about strength within yourself, and the strength you find when you love someone with everything you have.
Isaiah and Ben both have had a very rough past, certain glimpses of it were shown on page, which were hard to read. What surprised me however, was how much these two had worked through their demons when we meet them (20 years after their respective traumas). Isaiah had been to therapy… Did you hear me??? A man who took active steps to heal himself from his past trauma…*insert shocked face*, amazing! Despite their moderately well adjusted lives, both Ben and Isaiah still struggle to not fall back into their pasts with the many triggers they confront in everyday life.
(psst - I know Ben has blonde hair not brown, but unfortunately it's pretty hard to find pictures of interracial gay couples)
These men are honest with each other from their first date and support each other in any and all dramas that life throws their way. That was beautiful to see and made all their pain so much easier to read about, because they had each other. That of course made it more heartbreaking when certain events occurred and the inevitable 'fall out' happened.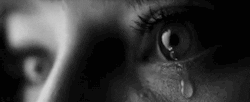 I LOVED these characters, they felt so real and authentic, and I developed massive crushes on both of them. Ben was sooo funny, he made me chuckle often, which made reading this so much less stressful.
Sure, maybe I checked my phone a few times an hour. But I wouldn't call it obsessing. And I hadn't been moping around my house while I Facebook-stalked him. I'd been doing it at Daniel and Hershel's house, as I was house-sitting.
I really recommend this book! It deals with some pretty rough themes: homophobia, racism, child physical abuse and narcotic addiction, plus more, but it didn't break me down to read it. It was lovely!! So much love between two broken men.
I can't end this review without mentioning this
beautiful
cover!! Wow, just wow!!
Dreamspinner Press
Goodreads
Booklikes