To be loved by a dragon is to be treasured.
A hundred years ago, werewolf Alpha Montgomery took a risk driven by desperation—he borrowed money from the ancient dragon Warwick Ehecatl, putting up the pack lands as collateral. Now the debt is due, and dragons don't forget—or forgive. Warwick demands Montgomery's son, Avery, and three businesses as compensation. As an Omega, Avery knows he is basically useless to his pack, so he might as well agree. He soon has second thoughts, though. Warwick is fearsome, and he's free to do as he likes with Avery.
Warwick knows his race's reputation, and he even admits some of it is deserved. But he'd rather cut off his tail than let his innocent mate's light go out. It won't be easy, but buried deep, there's something between them worth safeguarding.
Dragons! Fated Mates! Possessive dudes! Arranged Marriage!
Virgin!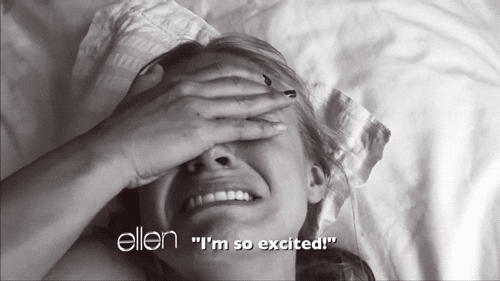 Sorry. I had a fluffgasm. I lie. I had multiple fluffgasms whilst listening to this audiobook. The shifter fluff is super cute, super fluffy with a couple of super sweet MCs who are crazy hot for each other just the way I like it.
Warwick is a very old dragon shifter and loan shark who entered into an agreement with alpha Montgomery 100 yrs ago. It's now time for Alpha Montgomery to pay up and guess who doesn't have the money? What he does have are some lucrative businesses AND an omega son that makes Warwick's dragon flail like a red panda. The
red panda
dragon will not be denied.
Avery is not happy with his father but it's mostly because of his poor money management skills because his wolf knew it's mate when he first set eyes on Warwick, who isn't exactly hard on the eyes.
From that point on I happily road the Fluff Express all the way to Happy Happy Joy Joy for all the days to come land.
The sights I loved along the way were Warwick's courting of Avery. Avery's adorable wolf form. He's so playful! Their first shift together on the full moon. The details of their shifts including their extra powers. Avery's never being afraid of Warwick despite the obvious power differential. How attracted they are to each other in every way. The PDAs were the best.
THE BEST!
They're both possessive of one another. How the tension built to a critical mass and Church didn't hold back when they finally do the deed. And everything after that had me all...
Dorian Bane's narration was eargasmic. I like the register of his voice. He does the deep, rumbly thing exceptionally well. I particularly liked his performance for Warwick and the accent stayed consistent throughout. I was
slightly
less enamored with his Avery but not enough to prevent me from listening to this story again in the future.
If you're looking for some feel good, low angst fluffy shifter goodness,
Dragon's Hoard
delivers.
A review copy was provided.