Archaeologist Saul Lazenby has been all but unemployable since his disgrace during the War. Now he scrapes a living working for a rich eccentric who believes in magic. Saul knows it's a lot of nonsense...except that he begins to find himself in increasingly strange and frightening situations. And at every turn he runs into the sardonic, mysterious Randolph Glyde.
Randolph is the last of an ancient line of arcanists, commanding deep secrets and extraordinary powers as he struggles to fulfil his family duties in a war-torn world. He knows there's something odd going on with the haunted-looking man who keeps turning up in all the wrong places. The only question for Randolph is whether Saul is victim or villain.
Saul hasn't trusted anyone in a long time. But as the supernatural threat grows, along with the desire between them, he'll need to believe in evasive, enraging, devastatingly attractive Randolph. Because he may be the only man who can save Saul's life—or his soul.
Lost in a Book - 3.5 Hearts
Would it be dramatic to say that I'm super duper times a million bummed that I didn't love this? I had heart eyes opening up this book from all of my past love affairs with K.J. Charles' books. And man oh man did I love the first 6% and I really liked the last 30%… It was the in between that was hard to swallow.
We have Saul Lazenby, an archaeologist that has been living a hard life since he was deemed a traitor during WWI and subsequently disowned by his family, friends and employer. He is trying to atone for past "mistakes" and lives an extremely lonely existence without hope of it ever changing. Saul continues to find himself in circumstances he doesn't understand and is quick to explain them to chance due to his scientific approach to the world. During these odd situations, he continues to run into the "unnervingly attractive," Randolph Glyde and eventually is unable to cast the circumstances away as anything other than supernatural.
Randolph Glyde is a man wearing many hats to protect London's magical defenses.
"I am an occultist. I am a protector of the realm under the King's seal. I am the twenty-third Glyde to carry out an extremely ancient duty, and I am also, faute de mieux, carrying out someone else's extremely ancient duty because there's nobody else to do it.
Randolph is a double talking, dictatorial, burdened and depressingly lonely man with a realm to protect.
Together, Randolph and Saul work. They are polar opposites but have great chemistry. There weren't a lot of their sexy times on page but what little we were treated to was magically delicious. There was also a quirky and dry wittiness to their dialogue that made me giggle.
"Do you always speak in double talk?"
"Habitually. It's terribly vulgar to say what one means."
I loved the way they interacted. Randolph was a matter-of-fact smart ass and right up my alley. Both MCs were extremely likable and I wanted them to find their way to happiness. They had it rough and seemed to be suffocating from the shame they carried around, which made me connect with them even more. Unfortunately, their romance wasn't a large part of the story. It wasn't a focus until around 70%. The plot moved sooooooooo slowly. There were
tons
of little pieces and everything kept on building and building
AND
freakin' building…
The world building and plot development took center stage for the majority of the story. Don't get me wrong, I love a well built story. I also love slow burn romance. I like it slow or fast...I'm flexible like that. *eyebrows* But, I lived in a state of confusion for much of the book waiting for the pieces to make sense. The world was complex which was enjoyable once it all came together. But I wish it didn't take so damn long for clarity. I also would have liked more of a balance between the plot
and
relationship development.
This was a more modern setting than KJC's previous books. It was interesting to make comparisons on how men behaved in the 1920s versus Regency England. Petroleum jelly instead of oil is a reason to celebrate. One thing is for sure; this author does her research for the time period she is setting her stories in.
I love historical M/M romances. I love magic, fantasy and pnr. I love all KJC's previous series in those genres. I
liked
Spectred Isle.
I totally wish it was love. *sad face* I'm on the fence as to whether I would recommend this book. The next book should be much better because the stage is
fully
set. Although this doesn't leave off with an MC cliff hanger, London's magical defenses are still hanging in the balance. I won't be continuing on with the series because it looks like it will be a M/F book. It's *sniff* really *cries* ok. My love for KJC's writes still lives on… in her other books.
Adam -
3.75 stars
K.J. Charles delivers another entertaining MM historical paranormal!
Opposites-attract and enemies-to-lovers are two of my favourite themes. When Randolph and Saul first meet, they start off on the wrong foot. And they're definitely opposites, with Saul a poor man of science, while Randolph is a wealthy elite member of the magical world.
I highly enjoyed their early bantering and squabbles. What made it even better was that neither could deny how attractive he found the other.
I found it easy to connect to both main characters. Saul's prickly at times, while Randolph hides behind sarcasm and wit. Each has his own sordid history, but neither let life defeat him.
But both men have a strong sense of duty, and they develop a grudging respect for each other.
The story hits the ground running and doesn't stop. Randolph and Saul are thrown in each other's path when a tree connected to an old prophetess spontaneously combusts. This is the first in a chain of coincidences that forces the two men together.
KJ Charles is a master at crafting paranormal mysteries, and this book was no different. Borrowing from old English myths and adding her own twists, she built a gripping story that kept me on the edge of my seat.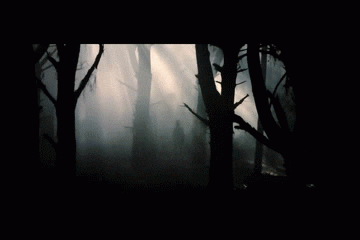 I'm not going to give anything away, but I'll say that if you're a fan of creepy paranormal mysteries that rely heavily on historical events, you're in for a treat!
The romance grows in tandem to the mystery. As Saul slowly enters a world of magic and monsters, Randolph becomes the one person he can rely on. Meanwhile, for Randolph, Saul represents a chance at love, something Randolph never thought he would have.
The relationship between the two men is sweet and funny, with a bit of sexy. Both men had lost a lot over the course of World War I, but found happiness and home in each other.
Overall, this was a very entertaining read, with well-rounded characters, a sweet romance, and an entertaining paranormal mystery. Recommended!
Chelsea - 4.5 Hearts
Ah this book! It was fun, exciting, romantic and sexy, but above all else it made me want to frolic through the English countryside
I loved this story! I was rather skeptical going into this but I found myself stuck to the pages in no time, just like every other KJ Charles book I've read. This book is set in the early 20's, a couple years after World War One and within the same world as Simon Feximal, so we know it's supernatural.
Saul is an ex soldier and archaeologist and has a shady history he's trying to recover from. He's currently working for an eccentric man who essentially chases myths and magical theories around England. Saul has no reason to suspect or believe in anything of the supernatural kind, until a number of strange occurrences start to unfold.
Then we have Randolph, an upper class gentleman from a great family who is the last alive. He carries a great responsibility to protect the world from supernatural forces from beyond the veil.
These were fantastic characters. Saul was realistic in his fear and bravery while Randolph was an upper class snob, but one who has a sense of duty for everyone and anyone. I loved them and part of me is disappointed the other books in this series won't be about them.
So is this a romance? Yes absolutely! This is very romantic and has a couple of super sexy scenes (Randolph is a tad bossy ;-) ). I loved Saul and Randolph's development from being suspicious of each other, to finding a connection, to not wanting to live without it. But…. This is definitely more 'story' than romance, very similar to The Magpie Lord in that respect, so if you liked that balance you'll love this!
The magic was cool and just that little bit scary and gross…. Just how I like it!
I thoroughly enjoyed this and would highly recommend it to anyone who likes the works of KJ Charles or Jordan L. Hawk!
Lorix - 5 Hearts
This story gets all the hearts from me and has left me scratching my head wondering why I've read so few KJ Charles books.
I absolutely loved it. Everything about it - the history, the paranormal, the setting, the characters... I seriously don't think there was a thing aI didn't like. I have to admit to a tiny bit of bias though. I adore the fens, I adore the myths of the fenland, I adore the wide open spaces, the past, the inhospitality; the fens are a place that scream tales of the not-quite human. They are stunning and fearsome at the same time - and that's today, I can only imagine how 100, 200, 500 years ago they appeared. How desolate and scary to the traveller. I think the fens are a fantastic setting for any story and, though the majority of this book is London based, a portion of it takes place in the fenland and I LOVED it.
It wasn't just the fen setting I enjoyed though, it was the whole of the post war London. Less than 100 years and how things have changed. Or how little in many ways. KJ Charles uses a very clever mix of accurate history and the paranormal to weave a wonderful tale. The setting is undeniable and the reader is taken right there.
Randolph and Saul are excellent characters - as are Sam et al - they make for great leads in this story. Major Pea
brain
body was an excellent conduit for Saul to meet Randolph. I loved Randolph's 'take no shit' attitude, and whilst Saul might seem more subservient, I like that he actually wasn't. He was kick-arse in his own right. There was some lovely snarky dialogue between the two, which I very much appreciated.
I can't wait to read more of this series, I really can't. I also need to read the backlog of KJ Charles books, many of which I already own but have yet to read, an utter failing on my part.