Never fall for your best friend…
Pushing thirty, with his reenlistment looming, decorated navy sniper Maddox Horvat is taking a long look at what he really wants in life. And what he wants is Ben Tovey. It isn't smart, falling for his best friend and fellow SEAL, but ten years with Ben has forged a bond so intimate Maddox can't ignore it. He needs Ben by his side forever—heart and soul.
Ben admits he likes what he's seen—his friend's full lower lip and the perfect muscles of his ass have proved distracting more than once. But Ben's still reeling from a relationship gone to hell, and he's not about to screw up his friendship with Maddox, too.
Until their next mission throws Ben and Maddox closer together than ever before, with only each other to depend on.
Now, in the lonely, desperate hours awaiting rescue, the real challenge—confronting themselves, their future and their desires—begins. Man to man, friend to friend, lover to lover.
Averaged!
Adam - 4 Hearts
The blurb had me hooked - friends to lovers, military men, and a good amount of angst.
'On Point' starts off with Maddox and Ben, two SEALs and best friends, on a mission in Indonesia. When things go FUBAR, the two rely on each other in order to make it out alive.
Over the course of their rescue and recovery, things that Ben and Maddox had been ignoring for years come out in the open: the two can't imagine life without each other, and just being friends isn't enough.
Maddox was immediately likeable. He's calm and level-headed. Through his POV and flashbacks, readers get a front-row seat to how Maddox tried to suppress his feelings for Ben over the years, and how seeing Ben with other men hurt him.
It was easy to connect to Maddox. He just wanted someone to love, and for someone to love him back.
It took me more time to warm up to Ben. He spends much of the book being deliberately oblivious, refusing to acknowledge what Maddox meant to him.
I could understand that Ben's failed marriage made him skittish, but it takes quite a while for him to get his head out of the sand.
The romance is slow and steady. Between their injuries and Ben's refusal to acknowledge the truth, Maddox and Ben spend a lot of time circling around each other.
But I liked the slow build-up. The flashbacks and introspections paint of picture of Maddox and Ben that made it easy to root for them. The two so obviously belonged together.
Once they give in to the attraction between them, it was
hot
. Their injuries may have made some things difficult, but Ben and Maddox have no trouble finding fun ways to get off.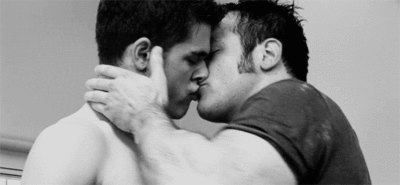 Also, it was incredibly sweet how Ben tried to so hard to be the perfect boyfriend.
The main roadblock to their happiness is miscommunication. Both of these men find it difficult to share. It takes a while for the two to be honest and open with each other.
Maddox and Ben have to work hard for their happy ending, but once they finally do, it's all sunshine and roses. The happy ever after was perfect.
If you're looking for a friends-to-lovers MM read with a healthy dose of angst, I'd recommend giving 'On Point' a try!
SheReadsALot - 4.25 Hearts
Sometimes a book will remind me of a song of three. And this one for me while reading
On Point
is Smooth Criminal...
That's what Ben is.
Well to me, anyway.
The couple that seemed super obvious finally happens in the friends to lovers romance,
On Point
. Navy SEALs Maddox and Ben are best friends for life. They do everything together ever since the beginning of their military careers, sharing life experiences along the way. Now nearing thirty, reenlisting is on the horizon and Maddox wants out. He's tired of pining for a man he can't have, tired of watching him hooking up with randoms and just wants to bake. Sniper Maddox is one of the best marksmen in the Navy, but his aims for the one man he loves? No dice.
Ben is anti relationship after his failed quickie marriage has been crashing at Maddox's condo for two years. Coming from a divorced home, he thinks love is a myth. And the closest thing he'll have to that his his friendship with Maddox. And maybe... he might be finally admitting his attraction to the quiet gentle giant. But he's not going to do anything about it because Maddox is all about monogamy and Ben is a one night kinda of guy.
Enter a shared mission where both men get injured and their priorities on life changes. Both men sort of get their heads out of their asses and do something the obvious chemistry they have.
I enjoyed the story. Almost as much as book #2, but not quite. What I loved is getting to learn about Ben and Maddox's backgrounds. See they share similar family angst: Maddox (ultra religious, conservative homophobes) and Ben (divorce, anger toward mother leaving to join a commune). Though I'm not going to lie, Maddox's family made me rage. I know families like that, you probably know families like that. Even reading about it still burns my skin.
Maddox's friends are his true family and realizes it. So when Ben offers to try something different and be together for a trial run, I was a little happy, a little hesitant.
I came to this with a different set of expectations for Maddox and Ben. I started this series on book #2 (my fave of the series so far). Maddox was the quiet one who observed everything and secretly pined. Ben was the man whore who is using his dick as his healing prod - fuck romance, just fuck. And we get a semblance of that and not really. The characters change a little, I was expecting their personalities to be a little different but it works for the story.
The sex is hot: versatile, seductive and bed pounding fun with a friend. Those are always great qualities to have. It might've been my favorite part during the sex scenes, the two were easily able to argue and fuck and then make. They could read each other, know how they were feeling. Good stuff. No telling, a lot of showing.
Do I have any issues with
On Point
?
My gripe is Ben. He is frustrating, stubborn and one tracked minded. Jesus Christ, he step in just so he can't have no one else? Years of being single together... and the moment he looks like he's over pining for your ass, now he's not as slow on the uptake? There were moments when Ben treated Maddox like a possession rather than a friend. And something about it pissed me off. Because for a while, he just wasn't getting that Maddox is more than his obligatory best friend who has to do everything with him but just can't get a piece of his heart romantically.
And sweet talked to get his way.
Even with that fucking gripe, I still enjoyed this story. Who's the bigger fool, me or Maddox?
I liked the men separately and as a couple. Do I think they'll last? Yeah, if the love wasn't there, there'd be a field full of determination. The story ends with a sweet HEA, I was a little surprised but happy nonetheless.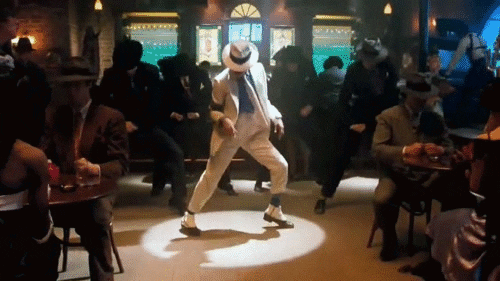 Recommended for fans of friend to lovers, mild angst and bakers
.
Cupcake - 4.5 Hearts
I don't even have the words to express how glad I am that this worked out. I tiptoed into this house of cards like it was going to come crashing down around me at any second.
But it turned out to be my most successful Albert read! I devoured it too.
Maddox and Ben are best friends who are on the same SEAL team. I'm a fan of the friends to lovers trope and this was really good
best-friends-who-don't-want-to-lose-their-best-friend-but-damn-I'm-so-attracted-to-everything-about-you
. There is also quite a bit of mission action and I enjoyed that plus all the SEAL/military speak.
Mad and Ben are on a mission that's gone tits up for much of the first half with flashbacks of their recent past. Both are hurt pretty badly and it's touch and go there for a minute as to whether or not Mad is going to make it. Being inside both of their head's during this time really showed me how much they love each other and gave me a good sense of the fundamentals of both of them as characters.
Albert sprinkled in some of those details that I crave like Mad's tendency to hum or sing when nervous and Ben's tendency to go alpha when tensions are high. I also really enjoyed the SEAL team dynamics.
Once they both recover they have to figure out what to do about the shitstorm of awkward that's been between them since the Canaan Experiment 2.0 that left a whole lot of WTFery in its wake.
You legit could've knocked me over with a feather when Ben was all, 'let's date! For science'.
I fumbled my kindle!!!!!! No joke!
Not to be rude or anything but my previous reads by this author's tend to drag out the push/pull thing until like 85-90% until someone cracks and lays their card on the table, so I was ready for more of the same but this cropped up BEFORE the 50% mark!
Their communication is still pitiful and Mad's utter and complete lack of faith in Ben and their relationship despite all evidence to the contrary was annoying, but at least they're both honest about their attraction to the other!
The sex was fair. I did like the begging and dirty talk, but I think the connection between them and the romanceyness is what I liked more than anything else. Two big bad ass SEALS being all gaga over each other gave me a serious case of the heart eyes.
…removed him from his anger and hurt, left only this part of him that was always going to require Maddox more than oxygen.
I like both of these guys, but maybe Mad a teensy bit more. Course it didn't hurt that he likes to cook and bakes regularly, that his life goal is to have a little bakery and he thinks up recipes when he's bored or stressed. And anyone who signs up for
and attends
a cupcake seminar is my kind of people! But I really
get
Ben, why he is the way he is and what motivates him. In my opinion, these were the best characterizations I've read from this author as far as depth and dimension are concerned to date.
You can see the conflict coming from a country mile away but I think it played out realistically and stayed true to these characters and I liked that Mad didn't immediately let bygones be bygones.
I would certainly recommend this to anyone who enjoys best friends to lovers or military guys.
ARCs were provided by NetGalley.
Don't miss the release blitz + giveaway HERE