Is beauty only skin deep?
Chemist Dr. Robert "Belle" Belleterre loves flowers, green trees, his best friend Judy, and "his baby": the new face cream he developed to help put his father's small cosmetics company on the map. Sadly he gets no help from his alcoholic, gambling-addicted father who loses Belle in a poker game to Magnus Strong, the CEO of Beauty, Inc. the largest American cosmetics company—a man infamous for his scarred ugliness.
Belle finds himself uprooted from his home, living in a wildly crazy apartment in New York owned by Mr. Pennymaker, and completely unprepared for his mad attraction to the charismatic Strong. Feeling like a traitor, Belle fights his passion only to see more and more of the goodness and humility hidden by Strong's ugly face. But when Belle's family starts manipulating his life again, the odds turn against happiness for beautiful Belle and his beloved beast.
Narrator: Kale Williams
Listening Length: 6 hours and 5 minutes
This was so promising until about halfway through...then the cringe worthy sex and 90's teenage language started to emerge.
I love Beauty and the Beast, so any type of retelling will be a definite read for me. I liked how this retelling had obvious similarities to the fairytale but was its own story. I enjoyed hearing about Belle and his progression from being an unappreciated but necessary part of his father's company, to becoming more independent and confident with Magnus at Beauty Inc.
This was most definitely an enemies to lovers story, from Belle's POV anyway. It was good to see Belle weary of Magnus and take his time in trusting Magnus' intentions. The whole relationship between Belle and Magnus felt very well done.
Kale William's narration was good. His character voices were well done and you could feel the emotion coming through his words. Unfortunately, the script he was given was pretty terrible.
Which brings me to the dialogue. There were so many off putting words and corny lines in this story. I literally looked like this when listening to this book.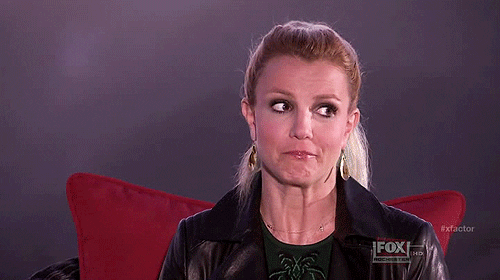 I mean what man uses the word 'hunky' to accurately describe, and not in a joking way, another man… to his face. Also the word 'mooning' is
not
sexy!!
Do not use it during a sex scene!
Then there was the awkward dialogue piled into the sex scenes.
"Oh, you think you can hold off your orgasm for a whole fuck, my pretty sex fiend, because other wise your weapon would have faded from the field before you ever get it in my ass."
and…
Magnus pulled his legs up revealing his powerful ass and a beautifully gaping pucker. "Get in there and tame the beast, sweetheart."
Oh yeah.
It was weird.
Dialogue like that, especially in an audiobook just completely takes me out of the story and I just couldn't enjoy it after that.
It's a shame because the idea and even the execution of the story was well done, but that dialogue, just no. Maybe reading the story would make it easier, but for some reason I don't think so.
Give this a go if you want, at least you can go in prepared for some crazy talk now… it might help.
Find on Dreamspinner Press or Goodreads!
See our ebook review here