Successful fashion model Denver Carlisle is finally living on his own. He's got a new apartment, a neighbor who has a problem shutting his blinds, and a local bakery with an owner who makes his knees weak. It's raining men, and Denver hasn't gotten any in a long time. Going out on a limb, he asks Ethan Monahan out and resorts to a little exhibitionism for his neighbor. Only to be turned down by both. That's a first.
Ethan Monahan runs his own bakery and has a new neighbor who walks around naked. The latter is a little too distracting. When his naked neighbor turns out to be none other than model Denver Carlisle—and the customer who asked him out—Ethan tries to make amends. In a purely friendly way.
Friendship leads to more, and both men find themselves in over their heads with emotions and compromises. Denver has trust issues that could span the Sahara, and Ethan is a product of the foster system with a chip on his shoulder and a serious wariness of those with money. There's only one way to reconcile their issues: work together.
This SO worked for me! Dinner For One is still my fave of this series, but this is a close second. Admittedly, it checked several of my favorite boxes:
√ Begging
√ Crying ~ from being wrecked not the hurt feels kind
√ Spanking
√ Feeding
√ Couple toys thrown in for good measure
√ Orgasm denial
√ Precoming cocks that drool like faucets
√ Bossy top
√ Baker
Which one of these... awwwwwww... look at their faces!!!!!!!
Wut? I like culinarily inclined MCs! It's one of my jams. I particularly like a baker or chef that turns into Toppy McTopperscones in the bedroom. Honestly, I was surprised by it so that may have made it better. On second thought... Nah. Harding knows her way around a sex scene and even though they are infrequent in this tale they still managed to leave me in a puddle.
Denver is the lone singleton Carlisle and he's got a bad case of the sadz about it too. So he buys himself a new apartment/condo and promptly discovers he's got a hot as fire neighbor who seems to be naked frequently. What better way to get naked neighbor's attention than by joining naked neighbor in the nakedness, right?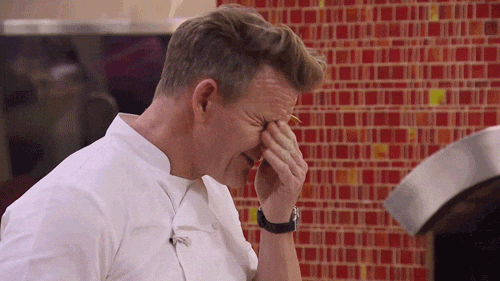 Yeah, no.
Never fear! The fates intervene and Denver discovers his favorite place in his new neighborhood is a place called Monahan Bakery. SQUIRREL! Denver's got a GINORMOUS sweet tooth. Listening to him order food had my eyebrows rising multiple times. I think he must have a hollow leg or something.
Anywho! Guess who owns the bakery? They meet and there's a sizzle but figuring out how to insert part D into slot A proves a bit of a challenge, so they try the friends thing. And then things got awkward. I wouldn't recommend this to those who get impatient with awkward characters. I, personally, thought it was cute. They're both introverted, fail at small talk and keeping a conversation going... forget it, thus Denver often enlists his numerous siblings to be his wingman.
Ethan has a difficult past and no family, so Denver's large and boisterous clan is a bit overwhelming. He still struggles with trusting other people, but he's pulled himself up by his boot straps and made himself into a business owner which proves to me he can do anything he sets his mind to. With the right incentive. Bubble butted models with sweet toothes can make for one helluva incentive. However, he's busy all the time with the bakery which led to some of the cutest scenes of him trying to figure out how to make room for Denver in his life. Cole and Casey are keepers and just as instrumental in facilitating Ethan's growth as Denver and the Carlisles.
I loved that we got both of their perspectives to really see how they felt about each other. They have their hurdles which I usually snickered through how blunt they were with each other; it's a little like word vomity but it gets the job done. I appreciate MCs that can talk to each other like adults about their disagreements or misunderstandings instead of jumping to conclusions. Ethan and Denver's blips never felt overwrought.
I also really loved the epilogue and catching up with all the Carlisles. Shifting Views is a strong finish to the series. I'd recommend this to anyone who likes feel good reads with likable MCs who aren't given to dramatics.

I'll miss you, Carlisles.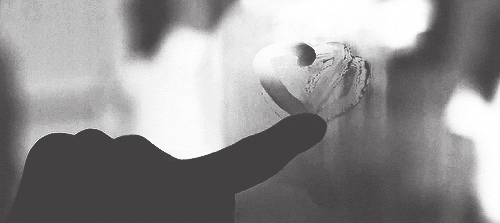 CC

A review copy was provided.
Find out more on Goodreads & Dreamspinner Press.