A freak accident during the Stanley Cup Playoffs put an end to Max Ashford's hockey career. Despite everything, Max gets back into the game he loves—only this time, behind the bench as an assistant coach of the Spartanburg Spitfires, the worst team in the entire league. But nothing prepares him for the shock when he learns the new head coach is Misha Samarin, the man who caused Max's accident.
After spending years guilt ridden for his part in Max's accident, Russian native Misha Samarin has no idea what to do when he's confronted with Max's presence. Max's optimism plays havoc with Misha's equilibrium—as does the fierce attraction that springs up between them.
Not only must they navigate Misha's remorse and a past he's spent a lifetime trying to forget, but also a sleazy GM who is determined to use their history as a marketing hook. But when an unwelcome visitor targets a player, Misha revisits his darkest days, and that might cost him and Max the beginning they've worked so hard to build.
Listening Length: 6 hours and 22 minutes
Narrated by Scott R. Smith
I'm still very new to the audiobook thing. This is only my second one, so I'm still sussing out what I like and don't like. Scott R. Smith showed me that I like the narrator to get into it. Act all the parts out and entertain me.
I found myself snortling and chuckling at not just the dialogue but how he threw himself into these characters.
His Belsey had me in stitches and I didn't even like that guy when I first read this, but Smith's impersonation of him was reminiscent of one of the T-Birds!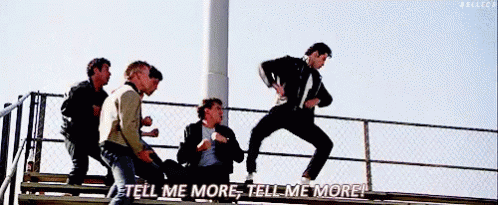 How can you hate that guy? Answer: I don't! I even found myself being a little charmed by his bluntness and audacity. I mean, he's still skeevy AF but no one can say he doesn't call 'em like he sees 'em and I respect the hell out of that.
I also wasn't the biggest fan of Max the first time around. I didn't hate him or anything but I was definitely on the meh side of Max Ashford. Guess what? Smith must be some kind of verbal magician because Max's earnestness came through in such a way that I actually found myself feeling badly that I'd misjudged him. I'd be happy to send a let's make up fruit basket if that'll soothe any butthurtedness, and by "fruit basket" I mean an assortment of flavored lubes and cookies, because who doesn't like cookies?
But Misha is what brought this girl to the table and Smith delivered on those goods. Damn, I heart the becheezus out of that Russian! Smith brought him to life from his dryness to his sexy toppy bedroom sweet nothings to his confusion over crazy American slang.
I loved it so much I wish there had been more dialogue because I could listen to Smith's Misha until... forever. These were good to great characters who engaged in funny and at times heartfelt conversations and that's Gale's craftwork. Smith just electrified them with his performance.
Ok, clearly I've seen Grease one too many times. Recommend to audiobook fans far and wide as this could be listened to as a standalone.
A review copy was provided.
Find out more on Goodreads & Dreamspinner Press.