A man discovers that love can show up when you least expect it—and in a much different form—in this piping-hot romance from the author of Due Diligence and Just Business.
Brian Keppler, owner of Ground N'At, the coffee shop beneath SR Anderson Consulting, doesn't have time for a relationship. His most recent girlfriend broke up with him because he'd become married to his shop, which is falling apart without his favorite barista, Justin.
As he struggles to stay afloat, the arrival of handsome British high-tech whiz Robert Ancroft becomes another complication. Rob quickly becomes a fixture at the shop with his sharp wit and easy charm, and Brian soon finds himself looking forward more and more to Rob's visits—to the point where his heart skips a beat when he walks in.
But will Brian be able to come to terms with his previously unexplored sexual identity and find happiness now that he has a chance?
Coffee shop owner Brian Keppler is struggling to keep his business going. The last thing on his mind is a relationship. That is until tech whiz Robert Ancroft walks into his shop, making Brian wants things that he's never acknowledged before.
Both Rob and Brian want the same thing - a serious relationship. But Brian's business troubles and reluctance to accept help puts a wedge between the two before they get a chance at their happy ever after.
Coffee enthusiasts will probably love this book. There's coffee everywhere - the shop, Brian and Rob's own love for coffee, and the numerous coffee-related puns and jokes. I thought it would get stale at a point, but I didn't mind the coffee-mania.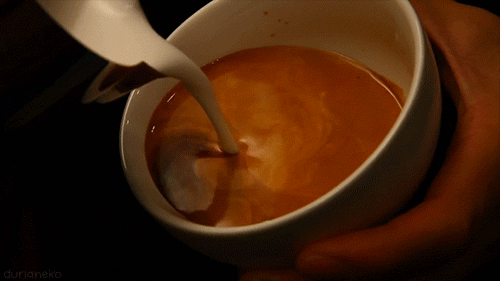 I had no trouble connecting with either Brian or Rob. Though it was clear from the beginning that Brian's business troubles would lead to problems, he's a genuinely likeable person who cares about his friends and customers.
I really appreciated that the author didn't bury Brian's bisexuality, which is often too common in MM romance. There's definitely no bi-erasure here.
Rob, a ginger-haired techie, was smooth and suave from the first time he stepped into Ground N'At, Brian's coffee shop. But underneath the polished exterior was a lonely man looking for someone to love who would love him back.
The connection between Rob and Brian is immediate. They have similar interests and both are happy to explore where the spark between them goes. What I liked most was that they instinctively understood one another.
Plus, they were killer in the bedroom. Brian jumps right into the joys of man-on-man sex. And if you like dirty talk, you'll be pleased.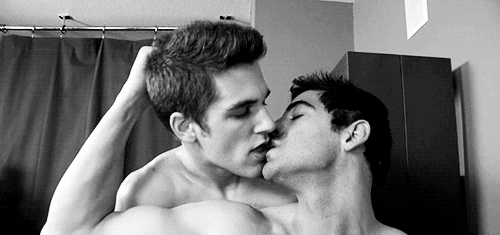 The relationship moves along very quickly. It's not insta-love, but it's close. I thought the "I love yous," which pop out in the middle of a sex scene, came way too soon. It made me wonder whether that was just the great sex talking, particularly because Brian and Rob had both been alone for so long.
Also, I didn't really like that Brian's coffee shop was the third party in the relationship. It was certainly realistic, as a failing business can definitely impact relationships. But it was always
there
. It got to the point where I started feeling the stress myself.
The drama with the coffee shop ended up distracting me from the actual romance. At a certain point, I just didn't care what happened to the shop, so long as Brian and Rob could move on.
Even so, 'Daily Grind' was quite enjoyable. The business drama took up way too much of the book in my opinion, but Rob and Brian's romance still delivered on the sweet and sexy. If you're looking for a contemporary relationship-focused MM book, give this a try.
Find on Goodreads!