Love runs wild on the Appalachian Trail in the latest from the author of Out of Frame and Focus on Me...
Levi Grainger needs a break. As a reality show star, he's had enough of the spotlight and being edited into a walking stereotype. When he returns home after the last season of
Trip League
, he expects to spend time with his family, only to learn his sister is coming back from her deployment in a flag-draped casket. Devastated, Levi decides the best way to grieve will be to go off grid and hike the Appalachian Trail—a trip he'd planned to do with his sister.
His solitary existence on the trail is interrupted when he meets Thad, a quiet man with a hard body and intense eyes. Their connection is stronger than anything Levi has ever experienced. But when Levi discovers the truth about what Thad is hiking to escape, their future together looks uncertain, and uncertainty is the last thing Levi needs...
Grieving his deceased sister, former reality star Levi Grainger decides to hike the Appalachian Trail, which he and his sister had been planning to do. He craves the quiet and solitude the trail brings. That is until he spots a man in the middle of the night sitting on a rock and staring at the moon. When the man makes room for him on the rock, Levi finds himself drawn to him.
After running into each other again, the man, Thad, invites himself to hike with Levi. Thad doesn't say much and broods most of the time, but Levi welcomes the company. As they work their way through the trail, Thad slowly reveals more of himself. Levi and Thad begin falling for each, but the real world beyond the trail is full of hurdles that they'll have to overcome.
'Overexposed' works great as a standalone. I haven't yet read the other books in this series, and I didn't have any trouble.
It would be hard not to love both Levi and Thad right off the bat. With the story told from his POV, I could feel Levi's grief every time he thought of his sister. And while Thad's story is revealed more slowly, it was clear from the beginning that he had his own demons that he was dealing with.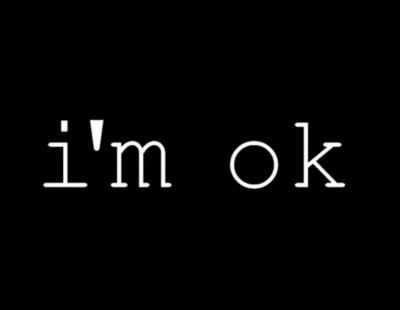 The only window we get into Thad's thoughts are a few texts he sends to someone identified only as 'M'. However, those texts were enough to feel how lonely Thad was, and how much being around Levi gave him hope.
Levi and Thad become friends before becoming lovers, which I really liked. It happens slowly, as the two hike the trail and share bits and pieces of themselves with each other. This is one of those books where you really get to
see
the characters fall for each other.
And underneath the slow discovery was a sexual tension that leapt off the pages. The UST was killer! I was anxiously waiting for the two to give in. And once they finally did, it was
hot
.
However, both Thad and Levi have their hang-ups, which almost ruin their budding romance. When it looked like the two might not make it, my heart hurt along with them. But they do pull through, and it's in a spectacularly romantic fashion.
"You don't have to be perfect. Perfect's boring...But you're perfect for me. You fill in all of my cracks, all the places where I'm not whole. I can only hope I do the same for you."

"You do. You so do."
'Overexposed' has it all - two complex and well-developed characters, a sweet and heart-grabbing romance, a fair amount of angst and emotion, and the kind of well-written storytelling that will capture your attention.
I'd definitely recommend this book for all lovers of MM!
For more info on Goodreads!