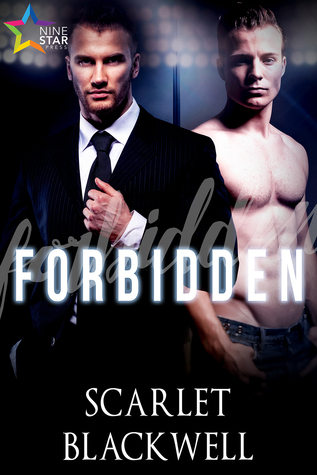 When things are forbidden, you merely want them more…
Vice-president David should have had it all–nice cars, the most expensive restaurants and the finest clothes. But he hides a secret from all his colleagues–he's gay. He's too scared to come out at work so he spends his evenings cruising for company and frequenting strip clubs. In one such place, he meets pole dancer Jeremy, a young man with problems of his own. Jeremy's controlled by his boss Donny and soon David's interest starts to spell danger for them both…
So my first Scarlet Blackwell. I was warned she writes very crazy, over the top characters and stories, this book was definitely that! I don't know if it was the forewarning, but I really enjoyed this story.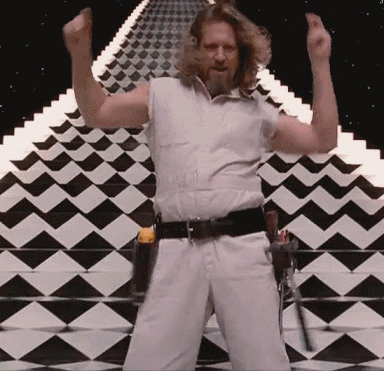 David is the vice-president of a big corporate company and deep in the closet. He decides to check out a seedy gay strip club and falls in insta-lust with one of the dancers, Jeremy. Jeremy works for Donny, and here enters our caricature bad guy. Donny is a seedy club owner/pimp/rapist and has a special obsession for Jeremy.
I actually really liked David and Jeremy's relationship, yes it's insta-lust/love, but if you know that going in, I think it works. They're both hesitant to start something serious, but can't deny the attraction and 'connection' they share. David still has to work through coming to terms with leaving the closet and Jeremy needs to escape the clutches of Donny. Their 'connection' was definitely more based on the
physical
than emotional, but they had enough deeper thoughts for it not to feel like pwp (porn without plot).
The stripping was really really good! I could have definitely used more dancing scenes. Goodness this book was
FULL
of sex and it was
HOT!
It was rough and dirty and all round yummy! if this is normal of Blackwell books, I'm officially a fan.
The story lost a couple of points for me with the end scene, where David goes and 'takes care' of Donny. It was all a little too much to be good fun and when it was all over, Jeremy was sad because he didn't have a job anymore… because that makes sense when your boss rapes you regularly.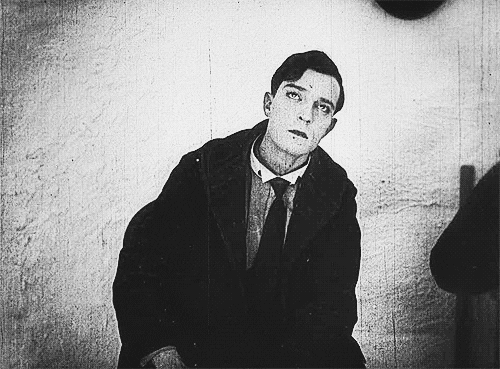 This was such good crazy fun! if you know not to take this seriously and you enjoy crazy characters, over the top storylines and super hot sex, I'd say give this a go.
Check out on Goodreads!
Purchase Links:
NineStar Press: http://ninestarpress.com/product/forbidden-scarlet-blackwell/
Amazon: http://www.amazon.com/Forbidden-Scarlet-Blackwell-ebook/dp/B018Q8E5SU
Interested in learning about the author & read an excerpt? Check out the info below!
Scarlet likes cats and hats and firmly believes that the only thing better than one attractive man is two attractive men.
Email: scarlet.blackwell@hotmail.com
Website: http://www.scarletblackwell.com/Pages/default.aspx
Twitter: https://twitter.com/ScarletBlckwl?lang=en-gb
Facebook: https://www.facebook.com/scarlet.blackwell
Blog: http://scarletblackwell.blogspot.co.uk/
©Copyright Scarlet Blackwell 2015
All rights reserved.

Coxx was new to him. A last stop at the end of a night of solitary drinking. Somewhere he'd always wanted to go but had been afraid to. Not that night. That night alcohol gave him courage beyond his wildest dreams. After his tough day at work, he didn't care about denying himself anymore.

The seedy male strip club was nestled at the ass end of West Hollywood, tucked away almost apologetically among the back streets. Its windows promised hot male dancers to cater to every whim. The carpet was sticky, but the beer was cold. A long runway featured shiny brass poles currently occupied by two dancers. The place was half-full, a slow night.

David Ackroyd sat on a stool at the edge of the stage, his gaze on the lithe blond at the end of the runway. He hadn't expected to find any of the dancers worth more than titillation, but since the young man first slunk from behind the velvet curtains, he'd had David's rapt attention.

He was average height with a lean, tanned body. All strong limbs and toned muscle, he wore nothing more than a sparkly silver thong and silly matching boots. The dancer's plump, pert ass mesmerised David as he shook it in time to an old Mötley Crüe song and gyrated in front of a group of four giggling women.

Perhaps David hadn't expected to see women in a place like Coxx, but why not? Ogling nearly naked men wasn't the province of gay men alone; women had as much right to get their kicks as he did. The blond dancer played up to his audience by sliding to his knees and letting the women stroke his thighs and press bills into his thong. David doubted he would let his male admirers get quite so fresh with him. Having a man grope you was different. More intimidating, fraught with risk.

David took a swallow of Jack Daniel's and Coke, wishing for a better look at the blond dancer. He glanced at the other man on the runway, a brunet. He was ripped and hard but nothing special to look at. He seemed tired, jaded and only spared each person at the edge of the stage fleeting attention. That was fine by David. He only had eyes for the blond.

Fluidly, the dancer stood up, moved a few steps back to the pole in the middle of the stage, and swung himself around it, wrapping his long limbs gracefully about the steel. David stared. The man hung upside down, ankles clinging, six-packed abdomen rippling. Then, he dismounted, stalked across the runway and stood with legs spread and hands on his hips, facing David. He seemed to wait as though for approval. David gulped as he lifted his gaze up the dancer's magnificent body, lingering on the enticing bulge in his underwear. The blond was nearly too pretty to be called handsome.

Maybe late twenties with perfect skin and large, almond-shaped eyes of piercing blue. A smile curled around the edges of his plump, sensual mouth as if he knew every one of David's thoughts. Like he had watched him out of the corner of his eye and known David was salivating for a bit of the dancer's attention.

David's cock stirred. It filled with blood, pressing against his underwear with a sweet ache. He forgot where he was and drowned in the thrill of an attractive man seeking him out. David imagined they were in a nightclub, and he could take this beautiful stranger home if he wanted to and make love to him all night without money changing hands. He took another swallow of his drink as the man spun around, bent at the waist, and shook his ripe buttocks. Reaching back, the dancer stroked his own backside with lingering, sensual touches and pulled his cheeks just far enough apart that the string on the ridiculous thong shifted, barely covering a hint of pink pucker.

David clutched his knees and ground his teeth. His rampant cock raged against his pants. The dancer turned around. One hand on his thigh, fingers perilously close to his package, he swivelled his hips, thrusting his groin in David's direction.

David watched raptly as the blond inched his fingers closer to the sparkling material covering his assets. His fingertips traced the bulge between his legs before he cupped himself and rubbed overtly. David licked his lips. The flimsy thong seemed to expand. Was the dancer getting hard? It was difficult to see in the darkness and playing shadows, but the underwear seemed strained to bursting, and the blond stroked his cock and balls as if he was very excited.

David placed his hands on the edge of the runway. He ached to touch, but he wouldn't be that guy, grabbing disrespectfully and forgetting his boundaries. Now if the blond wanted to invite him to delve into that sparkly bill-stuffed pouch right here in front of all these people, that would be a different matter. David would give him the handjob of his life, no worries. Hell, he would open his mouth and let the dancer fuck it to his heart's content right then if he wanted to.

The blond moved closer. He slid to his knees with thighs wide apart. David stared up at the sweat glistening on the dancer's face and torso. He smelled the guy's cologne, heady and spicy, and it made his cock jolt and throb. His fingers twitched. The dancer smiled. He gripped David's right hand at the wrist and brought it to him, deliberately placing it on his own upper thigh.

His flesh was like damp silk. David stifled a groan. The blond guided David's fingers to his inner thigh, electric-blue eyes never leaving his. When his touch grazed heavy balls, David thought he would whimper with desire. The blond's hard-on was evident from this angle; his cockhead almost reared over the top of the overstuffed pouch. He ran his tongue slowly over his lips and then pressed David's hand right into his groin, over a rigid pole, generous in every way.

David caught his breath. He closed his fingers around the dancer's turgid shaft, squeezing gently but with greed, aware of overstepping the mark and ready to be apologetic.

A moment later, the blond jerked away. He skipped back to the pole and wound himself around it a couple of times before blowing kisses in the general direction of all those watching. Then, he disappeared behind the curtain.

David sat in crushing disappointment. His heart raced, and his cock threatened to explode. His desire dampened his underwear. He tried to rationalise to himself what had just happened. A scorching encounter with a man paid to interact with his audience. A bonus in every way at the end of a draining day. He smiled ruefully and finished his drink, adjusting himself discreetly before sliding from the stool. Drink and lust made him unsteady when he stood. He weaved his way to the exit and vowed he'd never come here again.