A 60-page full-color paperback comic book focusing on the slow-burn romance between Osric, a knight who can't seem to let down his guard, and Xerxes, the one man who grows to love him dearly. A sweet story that can be read on it's own, and also a direct prequel to Ace of Beasts that enhances the plot through context of two of the main characters' pasts with each other.
Mostly safe-for-work romance, but includes an extended sexy NSFW ending.
I haven't read much in the way of MM comics or webcoms, or really any comics. But I wanted to give something different a try, and I'd say it was a success!
I wasn't entirely sure what to expect going in, but I enjoyed 'Knight of Alanoc'. Where the words were few, the vivid art made up for.
This comic is quick, easy, sweet, and sexy.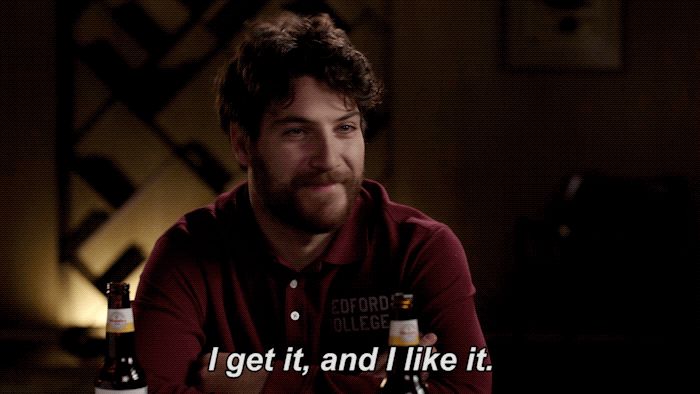 The short tells the story of two knights in a mystical land where gay love is seemingly accepted.
Osric, a seasoned knight, has had his heart broken one too many times, and is now just a
tad
prickly. Xerxes, a new recruit, can't help the puppy love he feels for his new mentor.
Though they don't get off on the best foot, it doesn't take them long at all to become friends. And slowly, that develops into something more.
Though there isn't much in the way of dialogue, Xerxes and Osric's romance was certainly cute. Xerxes chips away at Osric's armour one mock sword fight at a time.
And when he realizes what a romantic Osric really is, Xerxes sets out to woo his man.
Yes, the dialogue and situations are times silly, and there's definitely some insta-love going on here.
But I don't expect a comic book to deliver poetic prose and long monologues. The comic reads perfectly well the way it is - cute, funny, and quick.
Plus, that NSFW scene right at the end was
hot
.
This is the standalone prequel to a longer series, which I might just give a try. Even so, 'Knight of Alanoc' delivers a sweet HEA.
If you're looking to try something different from the usual MM short story, give 'Knight of Alanoc' a try!