The hardest thing a rebel can do isn't standing up for something — it's standing up for himself.
Life takes delight in stabbing Gus Scott in the back when he least expects it. After years of running from his past, present and the dismal future every social worker predicted for him, Karma delivers the one thing Gus could never—would never—turn his back on; a son from a one-night stand he'd had after a devastating break-up three years ago.
Returning to San Francisco and to 415 Ink, his family's tattoo shop, gave him the perfect shelter to battle his personal demons and get himself together… until the firefighter who'd broken him walked back into Gus's life.
For Rey Montenegro, tattoo artist Gus Scott was an elusive brass ring, a glittering prize he hadn't the strength or flexibility to hold onto. Severing his relationship with the mercurial tattoo artist hurt but Gus hadn't wanted the kind of domestic life Rey craved, leaving Rey with an aching chasm in his soul.
When Gus's life and world starts to unravel, Rey helps him pick up the pieces, and Gus wonders if that forever Rey wants is more than just a dream.
Narrated by: Tristan James
Listening Length: 9 hours 11 minutes
As always, Tristan James delivered an excellent narration. He just has a way of sucking readers (listeners?) into the story. I had no trouble at all visualizing the various characters and the story. This narrator knows how to bring a book to life!
In 'Rebel', we're introduced to two flawed men - Gus and Rey. Life hasn't been kind to either man, and the two haven't made the smartest decisions over the years. But despite their past, there's no denying that Rey and Gus are connected at the heart.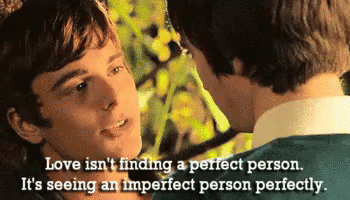 We learn Gus and Rey's stories in bits and pieces as the book progresses. This is one of Rhys Ford's angstier books. The MCs, especially Gus, are torn down and built back up before they can get their happily ever after.
Gus stole my heart from the beginning. He'd been kicked one too many times by life, and didn't believe he'd get anything good in life. But he's willing to try for the one thing that brought him back home - his son.
It took me a bit more time to warm up to Rey. His abandonment of Gus didn't do him any favours, and his backstory wasn't that fleshed out. There just isn't the same character development for Rey like there is for Gus.
But once Rey got his head out of his ass, he more than steps up to the plate.
Because this is a second-chance romance, we don't see the MCs falling in love. Gus and Rey have been in love for years, they just had to learn how to make things work so that they could get their permanent happy ending.
It takes a lot of hard work, but eventually the two men get things right. And they seriously burn up the sheets while they're at it!
As a backdrop to Rey and Gus' relationship, readers are introduced to their ragtag family. I'm a big fan of the Sinners series, so I really liked getting to know the band of brothers. Also, Gus' son Chris stole quite a few scenes. He was just a cute kid being a cute kid.
However, the last quarter or so could have been tightened up. It just seemed like things were thrown in for some extra drama, and didn't really serve a purpose. Plus, I kept waiting for more of Rey's story, and that never happens.
Overall, this was a really good start to a new series by Rhys Ford. I'm looking forward to reading where she takes it next!
A review copy was provided.