Vern Roberts couldn't wait to turn eighteen and get the hell out of Dogpatch, California. But city living is expensive, and he's damned desperate when Dex from Johnnies spots him bussing tables.
As "Bobby," he's a natural at gay porn. Soon he's surrounded by hot guys and sex for the taking, but it's not just his girlfriend back in Dogpatch—or her blackmailing brother—that keeps him from taking it. It's the sweet guy who held the lights for his first solo scene, who showed him decency, kindness, and a smile.
Reg Williams likes to think he's too stupid to realize what a shitty hand life dealt him, but Bobby knows better. What Reg lacks in family, opportunity, education, and money, he makes up for in heart. One fumbling step at a time, they connect, not just in their hearts but in their bodies, where sex that's not on camera, casual, or meaningless, becomes the most important thing in the world.
But Reg is hampered by an inescapable family burden, and he and Bobby will never fly unless he can find a way to manage it. Can he break the painful link to his unrealized childhood and grow into the love Bobby wants to give?
Adam - 4.25 Hearts
'Bobby Green' is classic Amy Lane. It's angsty as all hell and Amy puts the lovebirds - and the reader - through the wringer, but by the end she stitches everyone together and sends them on along on their happily ever after.
Vern Roberts escapes his small hometown, and ends up as 'Bobby' at gay porn studio Johnnies. It makes him question a lot of things, especially his sexuality, but Bobby knows one thing for certain - he's captivated by veteran porn actor Reg.
Life hasn't been kind to Reg, so he doesn't put too much faith in the relationship growing between him and Bobby. But Bobby quickly becomes the one good thing in his life.
Bobby quickly won me over. His one goal is to build a better life for himself and his mom.
Reg also has family commitments, namely his schizophrenic sister Veronica. My heart hurt for him, and for everything he had to put up with or give up in order to care for his sister.
When Bobby and Reg first meet, they're drawn to each other, but neither takes that step towards something more. Though the two are porn stars, they take it slow and easy, and their relationship builds gradually. Instead, they cuddle and talk.
The two offer each other friendship and understanding. Both instantly just
get
each other, and they understand that life isn't always sunshine and roses.
But when they're together, the two can't help but think of a happier life. They may share their bodies with other men on camera, but deep down in their hearts, Bobby and Reg know that they're only meant for each other.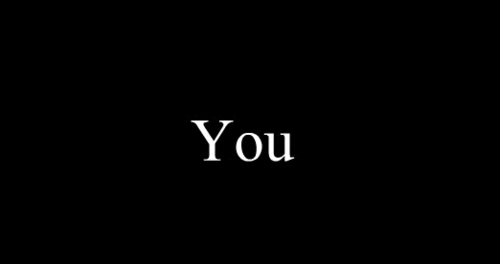 Once Reg and Bobby take that next step, they are on
fire
. These are two professional porn stars, after all!
Both of the MCs are flawed, yet realistic, characters. They make mistakes along the way, but they never give up on each other. Plus, Reg's commitments to his sister, in particular, are a huge roadblock in any potential relationship.
It takes a lot of hard work and pain, but Bobby and Reg build the foundation for their future bit by bit, and they get a brilliant happy ending. Highly recommended for fans of the Johnnies series!
Samantha - No Rating
Reading
Bobby Green
, I had high hopes. There were promises of old-school Amy Lane, and I was just aching for that. I chomped at the bit to read it, and when I started... I had to stop. I know, it sounds dramatic, but let me explain. I am a social worker (therapist). I work in mental health and have clients with a wide range of diagnoses. The way some of the characters were portrayed in this made me pause. I have to work to digest it, as I want to keep reading, but this is one of those times I just need to process how I feel about it and sort in my head reasons why. I had some flashbacks to a newer Lane book that irked me deeply, and so I stopped. Maybe I'm afraid to have negativity regarding a series that for a long time was among my faves, or maybe I just need time. So this isn't a DNF, but a... I'll read (see) you later. One day.